Car Insurance Extras: Which Ones are Worth it?
Breakdown cover? No claims bonus protection? Car key cover?
---
---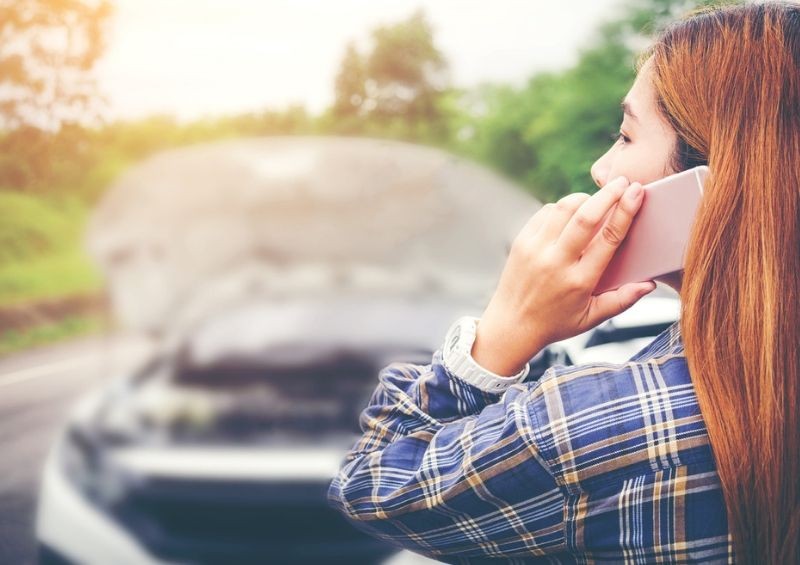 The cost of car insurance is high enough as it is, which means many people often avoid purchasing any optional extras – but there are some add-ons available in the UK that may be worth considering.
From breakdown cover to no claims bonus protection, Compare UK Quotes evaluates a range of optional car insurance extras and whether they could be beneficial to you.
What car insurance extras do I need?
Car insurance providers offer a wide selection of optional add-ons to accompany your basic cover, but which ones are actually worth taking into consideration?
Some of the most common car insurance extras include:
Breakdown cover

Personal accident cover

Courtesy car insurance

Car key insurance

Windscreen cover

No claims bonus protection

Contents insurance
Breakdown cover – is breakdown cover worth it?
Breakdown cover protects you against the costs that arise as a result of your car breaking down and is one of the most common types of car insurance extras that policyholders opt for.
There are different levels of breakdown insurance, with the most basic covering the cost of roadside callouts and repairs, as well as the cost of being towed to the nearest garage.
The more comprehensive breakdown insurance policies – which are understandably more expensive – typically also cover the cost of accommodation and travel expenses if you are ever unfortunate enough to breakdown far from home.
If you commute often or drive an older vehicle with a higher risk of breaking down, breakdown cover could be a valuable addition to your insurance package.
Tap the link below to get your Admiral breakdown cover quote today – it can either be added to your car insurance at the time of taking out the policy or later down the line, and provides a useful level of cover should your car ever give up on you.
Personal accident cover
What does personal accident insurance cover? As an add-on, personal accident insurance provides additional financial cover for you and any other named driver should you be involved in a car accident.
Most comprehensive car insurance policies will include a certain level of personal accident protection – usually up to £5,000 – but with a separate add-on, you could increase your cover to a maximum pay out of up to £50,000.
Personal accident cover extras act as useful safety nets if ever you are involved in a car accident, so it's certainly something worth talking to your provider about.
Courtesy car cover – how do you get a courtesy car?
By purchasing a courtesy car cover add-on, you get a temporary replacement car if ever yours should be damaged in an accident and need repairing. You usually get the courtesy car while your vehicle is being repaired at a garage, but most policies require the garage itself to be approved by the provider.
The terms and conditions that come with your courtesy car cover can differ with each policy, so remember to talk through the details of your insurance with your provider before purchasing it.
Car key cover
Are you always losing your car keys? Well, with 'keycare cover' from Admiral, you can protect yourself against the cost of replacing lost, stolen or damaged car keys, as well as any keys you use to enter private property (your garage, for example) and your house keys.
What's more, the cost of replacing damaged locks will also be covered, and you are provided with 24/7 access to specialist locksmiths all across the UK, meaning that you will never face the panic of being locked out of your own car again.
As long as the premiums you're required to pay make financial sense to you, this type of cover is certainly one that could benefit policyholders, and especially those with a tendency to lose their keys! After all, your car is no use to you without its keys.
What is windscreen cover?
It is understandable that many drivers are wary of windscreen cover as an add-on because it's something that is included as standard in most comprehensive policies, but there is a genuine case for it being purchased as an optional extra.
Although you're able to claim for windscreen damage on your basic insurance, it is not always advisable because you would be required to pay the full excess amount and your no claims discount would be lost or reduced.
Unlike the cover you get with your comprehensive car insurance, windscreen cover purchased as an add-on allows you to claim without paying the full excess amount, and your no claims bonus (NCB) will not be affected at all – meaning that you will be able to get cheaper car insurance premiums in the future.
No claims bonus protection
Each year you do not make a claim on your car insurance, you are building a no claims discount, which essentially reduces the cost of your premiums on a yearly basis.
Read More: No Claims Bonus Explained
But when you claim on that insurance, whether it was your fault or not, your NCB is either reduced or lost completely.
With a no claims bonus protection add-on to your standard car insurance policy, you are able to cover your NCB. You pay a small premium each year and if you ever need to claim on your car insurance, you will not lose your no claims discount.
Contents insurance – are the contents of my car covered by insurance?
Your standard car insurance policy will usually provide you with a small level of cover when it comes to your personal possessions, but most people require an add-on if they want to protect against the theft or damage of any expensive items – such as laptops or tablets – that may be left in their vehicle from time to time.
There are add-on policies out there that protect your belongings – similarly to the way that personal possessions cover does – but be sure to make yourself aware the cover's conditions before you agree to it.
Why? Because contents insurance add-ons typically come with exceptions and certain conditions – for example, most personal possessions policies won't pay out if the item has been left in clear view.
Car insurance advice from Compare UK Quotes
For more information on car insurance, or saving money on car costs, check out our range of articles right here at Compare UK Quotes.
If you feel that you are ready to get your own car insurance quote, tap the link below and head over to Admiral for your five-star rated comprehensive car insurance deal today.
---