Cheap One Month Car Insurance: A Guide
Temporary cover for 30 days or less.
---
---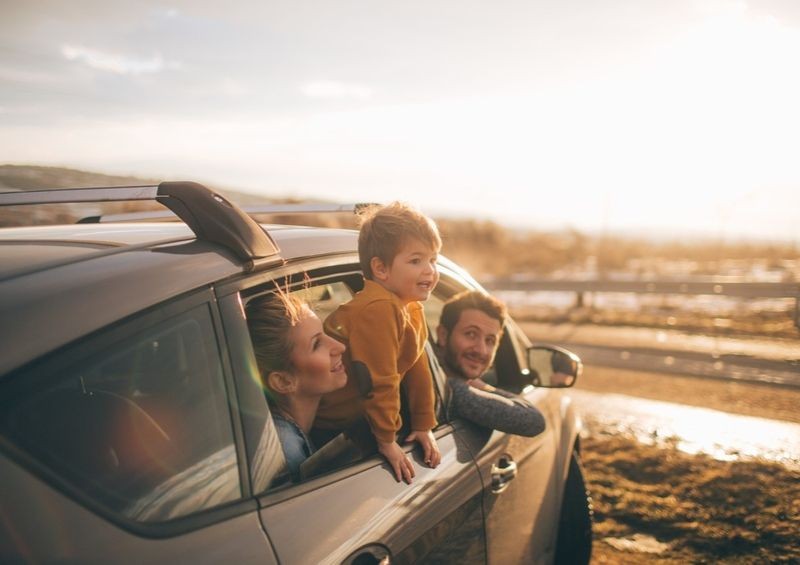 There are some circumstances under which a regular annual insurance policy is simply not fit for purpose and you need a short-term alternative. For example, if you only need cover for 30 days or less, you may want to consider temporary cover.
Whether you're a student that needs cover to drive while you're home from university, or you need short-term cover to drive someone else's car while your vehicle is being repaired, one month car insurance can be a handy type of temporary protection for many drivers in the UK.
Here, we explain what one month motor insurance covers, when it might be useful, and how you can get cheaper premiums.
Can I get car insurance for one month only?
You can get car insurance for one day, one week or one month – whatever suits you. What's more, it's often a relatively cheap policy to take out, so it usually makes financial sense if you're only using the vehicle over a short-term period.
Note: This article refers to one-month temporary car insurance and not pay-monthly or no deposit cover, which is an alternative way of paying premiums.
What is one month car insurance in the UK?
One month car insurance is a type of short-term, temporary car insurance policy that provides policyholders with a relevant level of protection for a few weeks, rather than a full year.
Monthly car insurance is often provided in the form of fully comprehensive cover – the most extensive level of protection for drivers in the UK – and offers an affordable alternative to amending an existing policy, which can often be expensive.
Policies usually work on a pay-by-day basis and are usefully flexible, meaning that they can be amended to suit any changes to your personal requirements.
For example, if you take out short-term cover to use a different vehicle while yours is being repaired, but it is fixed quicker than you anticipated, you are usually able to end the policy early without hassle, and without incurring any cancellation fees.
Note: You can also get pay-as-you-go car insurance, where premiums are based on how far you drive or how much time you spend behind the wheel.
Additionally, most one month temporary car insurance contracts are standalone policies, and will therefore not affect the no-claims bonus (or no-claims discount) on your main car insurance policy should you need to make a claim.
You can arrange cover quickly and easily with a temporary car insurance quote in a matter of seconds! Simply tap the button below to compare short-term cover for free:
Why would you need car insurance for one month?
There are many reasons why you might need car insurance for just one month, including:
If you are a student home from universityand want to borrow a friend or family member's car.
If you have bought a new car and need drive away cover while you arrange a full, annual policy.
If you are visiting from abroad and need to drive a car during your stay.
If your car is being repaired and you need to use a different car temporarily.
If you need to borrow a car for the short-term after passing your test, while looking for a car to buy for yourself.
If you want to share driving duties on a long journey.
For more about temporary car insurance, check out our guide to short term car cover.
Generally speaking, one-month car insurance can be good for:
How does short-term car insurance work?
All you need to get started with temporary car insurance is:
Your date of birth
Your home postcode
Your driving licence type and how long you have held it for
The amount of days you require cover for
Your vehicle registration number
Once you enter the above details, you get an instant quote – it's as easy as that!
Your policy will cover you for a specified term (one month, for example), usually with fully comprehensive cover, and will come to an end once this period is over.
Once it's over, most policies won't auto-renew, so you will need to make sure that you have another policy in place beforehand. If not, you will be driving without insurance, and may face fines, penalty points on your licence, and sometimes more serious consequences as a result.
How much does one-month car insurance cost?
How much you pay for one-month car insurance depends entirely on your personal situation, as premiums are calculated based on factors such as your age, driving experience, length of cover, and the type of vehicle you drive.
How cost-effective your temporary cover is depends on your personal situation – for example, if you want cover for six months, it may be cheaper to take out a full annual policy and cancel it later on. Do your research and shop around for the most affordable deals.
The best way to find out exactly how much you might be required to pay for cover is to compare one month car insurance quotes:
What does temporary insurance cover?
The cover provided by one month insurance policies changes between providers, but most will offer fully comprehensive protection as standard.
Others may offer third-party only or third-party, fire and theft insurance, but be aware that these policies will not cover damage done to your own vehicle in the event of an accident.
Read more: Types of Car Insurance in the UK
One month cover for young drivers
Young drivers often face the most expensive premiums of all drivers, primarily due to their lack of experience and the fact that they are statistically more likely to make a claim.
Because of the fact that inexperienced drivers are higher-risk motorists, some temporary car insurance providers may even refuse to offer cover to drivers under a certain age.
Read more about age-based cover in our guides:
The benefits of one month car insurance
One month car insurance can be useful for certain drivers under many circumstances, as mentioned in the aforementioned examples.
In short, the key advantages of monthly car insurance include that it:
Is often cheaper than amending an existing policy or taking out a full annual policy.

Is flexible and easily adjustable to suit policyholders.

Usually doesn't affect a policyholder's no claims bonus if they need to make a claim.

Is easy to arrange, with quotes provided within seconds and cover taken out within a matter of minutes.
The best one month car insurance in the UK
Cheap monthly or one-month car insurance is actually quite easy to come by, but to find the best provider and policy for your individual situation, it's important that you shop around and compare quotes from a range of companies.
Getting cover really is quick and easy; simply tap the button below to get started!
For more information, be sure to check out our related guides:
Complete Guide to Temporary Car Insurance
---