Pay As You Go Car Insurance Explained
---
---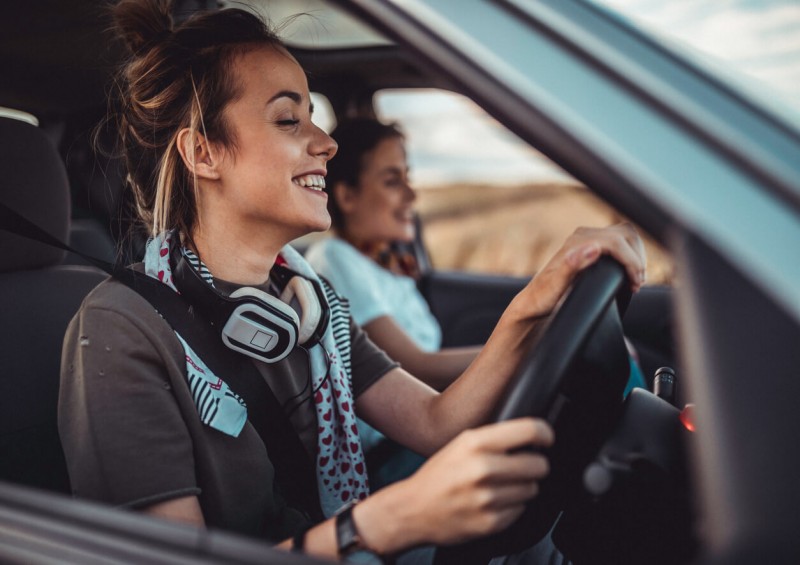 Pay as you go car insurance – sometimes referred to as telematics insurance – is on the rise with an increasing number of UK drivers continuously looking for ways to get cheaper cover.
The cost of car insurance is notoriously expensive, and it can be especially hard to stomach for those who don't drive many miles and only use their vehicles once in a while. That includes drivers who are labelled as 'high-risk' by their providers – such as new drivers, elderly drivers and people with previous convictions – as they face particularly high premiums regardless of how infrequently they may drive.
For some, one solution to the issue of expensive cover could be pay-as-you-go car insurance, a type of policy that allows policyholders to pay an amount that represents how often they use their vehicle.
Get a temporary car insurance quote now:
What is pay as you go car insurance?
Pay as you go car insurance provides people with an opportunity to pay for insurance as they drive, rather than forking out a hefty lump-sum to cover the cost of insurance for the entire year, when they may only be using the vehicle for a few weeks of that year.
It has traditionally been associated with black box insurance and telematics cover, as it uses the technology to measure your driving tendencies, but some specialist providers are now offering true 'pay per mile' and 'pay per hour' policies.
Types of pay as you go car insurance policies in the UK
There are a few different types of pay as you go (PAYG) insurance policies, as the market is currently expanding with more 'authentic' offerings available through innovative providers, such as Cuvva and By Miles.
Each policy differs slightly from one to the other, with the main types of PAYG car insurance being:
Pay per MILE car insurance
Pay per mile insurance uses emerging tech to allow drivers to literally pay as they drive, and the first company offering it in the UK is By Miles.
The policy includes a monthly flat-rate fee to cover the vehicle at all times – as legally required in the UK – plus a per-mile rate to provide cover in relation to the exact mileage.
Mileage is measured using a 'Miles Tracker' which is fitted to the car and connected to a smartphone app. At the end of the month, policyholders are billed the monthly fee plus an amount representative of the miles they've driven. The fewer miles they drive, the cheaper the premiums will be.
It's a policy that's particularly useful for drivers who do not use their cars often, or even those who drive regularly but only for shorter journeys.
Pay per HOUR car insurance
If you'd rather pay for cover based on time, rather than mileage, then the pay per hour car insurance policy might be more suitable for you.
The main provider of this is Cuvva, a company offering a subscription service to insure your car while it's not in use, with the option to simply add protection on a per-hour basis via your smartphone app whenever you plan on driving.
Short-term or temporary car insurance
You can also get specialist temporary car insurance policies for short-term periods. This type of cover is particularly useful for those looking to insure themselves on a friend or family member's vehicle on a short-term basis.
For example, a young driver may want to take out temporary insurance for a month or so in order to use his or her parents' vehicle while home from university over summer.
Tap the button above to get your temporary car insurance quote today, or see our related guides for more information:
Black box (telematics) car insurance
Despite being relatively new, black box insurance is the more traditional type of PAYG car insurance policy available.
A telematics device, known as a black box, is fitted to your car and measures your driving tendencies using satellite tracking technology to determine how often you drive, your mileage and how safe a driver you are.
Drivers are usually charged a set premium each year and can only travel a certain amount of miles, but pay as you go insurance companies allow policyholders to add bundles of miles to their telematics policy, similarly to how you would 'top-up' a pay-as-you-go mobile phone.
Not all black box insurance providers offer the topping-up feature, so be sure to check with the insurer beforehand and make sure you fully understand your policy before signing on the dotted line.
As the telematics device monitors behaviour such as cornering, accelerating, braking and journey time, providers often offer black box insurance discounts which can save policyholders hundreds of pounds per year.
Alternatively, learn more about black box car insurance:
Cheap pay as you go car insurance with no deposit
With its 'subscription' option, you pay for your cover on a month-by-month basis and pay absolutely no up-front deposit.
There are no hidden fees and the exact amount you will pay is displayed to you on the smartphone app before you confirm your purchase. You can cancel whenever you like and, uniquely, there are no cancellation fees, making it an ideal provider for those looking for cheaper insurance on a monthly basis.
The best PAYG car insurance for you depends on your situation, so be sure to do some research to find out exactly which provider and policy to choose. Start by reading our related guides for more information on pay-monthly, black box and temporary car insurance policies below, or tap the button to get a temporary car insurance quote:
---