Why is Car Insurance So Expensive?
And how can you get cheaper premiums?
---
---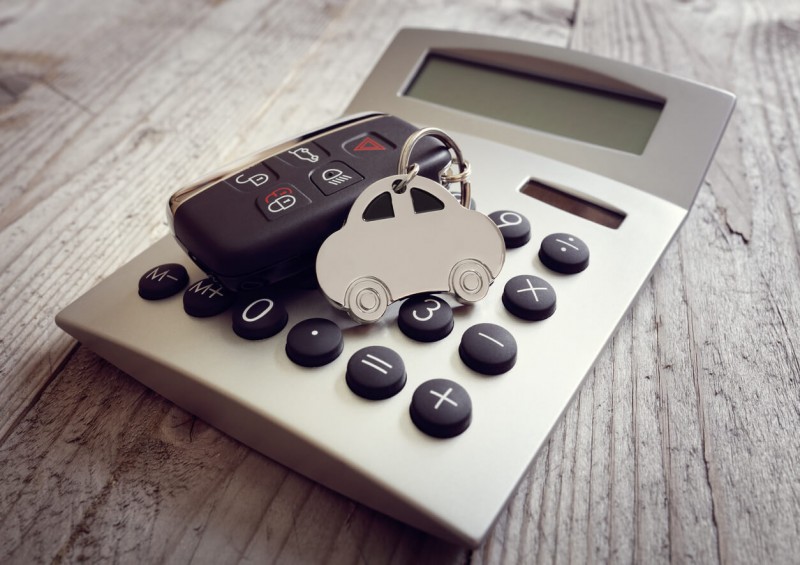 If you own a vehicle, it'll be no secret to you that car insurance can be expensive and, unfortunately, there's no way around it – driving without cover is illegal and can lead to serious consequences.
But in this day and age, when cars are becoming safer and more secure through advanced technology, of us still face premiums of up to around one and a half thousand pounds per year.
When we are offered such expensive quotes as we try to purchase cover, many of us are left wondering 'why is my car insurance so expensive?', and the answer to that question is often unclear.
Here, we explain the average cost of cover and offer potential reasons why your car insurance premiums may be more expensive than you'd like them to be.
In this guide:
Factors that affect your car insurance cost
Why is cover so expensive for new drivers?
I haven't had an accident: Why are my premiums expensive?
How much does a car accident increase cover?
Factors that could affect the cost of your car insurance
Providers calculate the cost of your car insurance by assessing a wide range of factors relating to your circumstances and driving history, including the following:
The type of cover: there are different levels of insurance available and which one you choose could impact the cost of your cover.
Your age: younger and elderly drivers usually face higher premiums.
The vehicle's make and model: certain cars are more expensive to cover.
Modifications: they can have a negative impact on your premiums and may even lead to cover becoming void.
Your occupation: certain job titles can increase the cost of your cover.
Where you live: certain areas are more prone to accidents, theft or damage, which is reflected in the cost of cover.
Security features: technological security devices could get you an insurance discount.
Where you park your car: some overnight parking locations are more at-risk.
Class of use: your car insurance class (business, commuting or leisure) will impact your premiums.
Annual mileage: driving fewer miles will lead to cheaper cover.
No-claims bonus (NCB) and previous accidents: your premiums will decrease with a better NCB.
Excess: choosing a low voluntary excess will result in higher monthly premiums.
The brief explanations above are generalisations and may not always be accurate. All of the aforementioned factors impact the cost of your car insurance, so changes to any of these may lead to more expensive or cheaper cover.
The average cost of car insurance in the UK
So, what should you be paying for cover?
The average cost of car insurance in the UK is £485 according to the Association of British Insurers (ABI), but this varies between sources as Confused.com sets the average far higher at £827.
The cost of cover varies considerably from person to person, and your personal premiums will depend on a wide range of factors. This, of course, means that the average cost of car insurance for an 18-year-old will differ from the typical cost of cover for someone older or more experienced.
Why is car insurance so expensive for new drivers?
It's a well-known fact that young, new and inexperienced drivers face the most expensive car insurance premiums.
Whether you've been driving for 3 years or 30, we have all had to pay those dreaded new driver insurance premiums at some point.
In fact, the average car insurance cost in the UK for drivers in their 20s is around 25% higher than it is in your 30s – but why is car insurance so expensive for new drivers?
First of all, new drivers are less experienced. They have little-to-no experience of driving the roads alone and are therefore deemed a much higher risk to insure. You may be the best driver on the planet, but if you have no actual proof in the way of a no-claims bonus, your provider is highly unlikely to offer you a cheap insurance deal.
The cost of car insurance is based purely on statistics. Statistically, new drivers are more likely to have an accident and are therefore more likely to claim on their car insurance policy – 25% of all claims are made by those under the age of 25. Unfortunately, the high prices charged for car insurance of new drivers is based on an estimation rather than a driver's actual driving ability, as there is no evidence to use.
Read more: Black Box Car Insurance for Young Drivers
Why is my car insurance so high with a clean record?
Even if you are an experienced driver with a few years' no-claims discount and a completely clean driving record, you might still find that your car insurance premiums are higher than you'd like.
And while it might seem unfair that, even with your clean record, you are being charged at a higher rate than others, there are a few legitimate reasons that may explain it. These include:
Your choice of car
The cost of your car insurance weighs heavily on the car that you own. Smaller vehicles with smaller engines are statistically less likely to be involved in a car accident, which means that insurance for these cars is often significantly cheaper than the equivalent level of cover for larger cars with more powerful engines.
Insurance providers will also consider how much it would potentially cost to repair or replace the car, as well as how serious any injuries sustained by both the driver and passengers would be in the event of an accident. A safer, technologically advanced car reduces the risk of serious injury, making them cheaper to insure.
Cars that are fitted with additional safety features such as alarms, automatic braking systems (ABS) and lane departure warning systems are all less likely to be involved in a claim, which consequently gives insurers reason to reduce the cost of your premiums.
Read more: The Best, Cheapest Cars to Insure
Your occupation
Believe it or not, your job can have a serious impact on the cost of your car insurance premiums. The reason for this is that insurers will collect information from previous claims from other people in a similar job to yourself to determine how likely you are to make a claim – again, it is entirely based on statistics.
People in occupations which require you to drive during unsociable hours (such as DJs or nightclub bouncers) usually pay more for their insurance due to the increased numbers of accidents that occur throughout the night.
Students and apprentices suffer similar high premiums given that they are likely to be younger, less experienced drivers.
Those who are retired or work as nurses, police officers and teaching assistants are among the lucky individuals who are charged with cheaper car insurance premiums, while racing drivers and professional football players are likely to pay the most for their cover.
You will also need to pay more for your car insurance if you use your car to commute to work, as the average commute usually takes place during peak times. If you use your car to commute, make sure that you opt for a 'social, domestic, pleasure and commuting' car insurance policy.
It is, however, useful to know that some people save money on their car insurance premiums by simply tweaking their job title to something slightly different, while remaining honest of course. You shouldn't claim to be a police officer if you are a professional footballer in the hope that you will be offered cheaper cover, but you may want to experiment with job titles that match what you do. For example, you could compare quotes as a 'chef' and a 'caterer', or a 'writer' and a 'journalist'.
Learn more: How Do Job Titles Affect Car Insurance?
Remember: If your job title changes at work, you should let your insurance company know – failing to do so could invalidate your policy and leave you thousands of pounds out of pocket in the event of an accident.
It's worth noting that the class of use of your car insurance – which may be influenced by your occupation – is also an important factor in determining the cost of your premiums, as those who drive their car to work are statistically more likely to have an accident. Read our Car Insurance Classes Explained guide for more information.
Your address
Another factor taken into consideration by insurers when calculating the cost of your car insurance is the address at which the car is registered. This is because, while it is most commonly used to cover road traffic accidents (RTAs), your car insurance is also designed to cover theft and vandalism.
If you live in an area which is deemed as a high risk for potential thieves and vandals, you may end up paying more for your car insurance. As a rule of thumb, crime rates within inner city areas tend to be higher than those in rural areas, meaning that those living in the city will often pay more for their car insurance.
Gender – Is car insurance cheaper for women?
It used to be true that women were seen as a lower risk than men and were therefore charged at a lower rate for their car insurance – but this is no longer the case as a ruling from the European Court of Justice in 2012 saw this practice of gender prejudice become illegal across Europe.
Despite this ruling, though, men still pay more for their car insurance than women on average, with insurers instead using information such as the car your drive, how many miles you clock up, your job and whether you have modified your vehicle to determine your premium – in most cases, this still results in men paying more.
You can read more about this in our article on why men still pay more for their car insurance
How much does your insurance go up after your first accident in the UK?
Having a car accident can lead to several financial implications, one of them being an increase in your future car insurance premiums. Once you have had a car accident, your future insurers will inevitably see you as a greater risk on the road, as those who have had an accident are statistically more likely to have another.
A claim on your car insurance following an accident will also reduce (or even eliminate) your no claims bonus, which will also play a part in seeing your insurance premiums rise.
If you are deemed to be not at-fault for the accident your increase should not be as dramatic, however it will still be noticeable. If you are deemed to be at-fault, though, you could see a significant rise in the cost of your next premium – there is no exact figure of how much it will rise by as it will depend on your individual circumstances, but some motorists have seen their premiums more than double after an accident.
Even if you have a protected no claims discount, the fact that you have had an accident is enough reason for your insurer to raise your premium.
How long does a car accident stay on your insurance record in the UK?
When you have an accident, you will need to disclose it to your car insurance provider for the next three years – once this period has passed, your insurer does not need to know.
Within those three years, it's important that you remain honest and inform your insurer if you have an accident.
If you have noticed your premiums increasing for no apparent reason, you may want to read our full guide to the topic: Why Has My Car Insurance Gone Up?
What type of car insurance cover do you need?
There are three core types of car insurance, all of which are usually available at varying prices and offering varying levels of cover:
Third party only is the minimum level of insurance required when driving on UK roads. It covers any damage sustained by a third party, their vehicle and their property in the event of an accident. You and your vehicle are not covered.
Third party, fire and theft is similar to third party only cover, with the additional bonus of being protected against any fire damage sustained by your vehicle and the cost of repairs or a replacement if your car is stolen or damaged by vandals.
Fully comprehensive is the most popular and comprehensive level of car insurance in the UK, as you will be covered for any damage sustained both to your own vehicle and that of a third party, while also being covered for the cost of potential injury compensation and medical fees. It was traditionally the most expensive level of cover, but is now often the cheapest option for many.
Each type of car insurance varies in terms of its cover and its price, so if your premiums are particularly expensive, it may be worth finding out whether you could save money by switching to a different type of policy.
How to get cheaper car insurance
Now you should have more of an idea in regards to why your car insurance is so expensive, so how do you get cheaper cover?
No matter what your situation, there are a number of ways that you can reduce the cost of your car insurance premiums.
Compare UK Quotes has a dedicated guide complete with 17 commonly-used methods to reduce the cost of car insurance, including:
For a more detailed explanation of these techniques, as well as several other things you can do if your car insurance is too expensive, head over to our guide to saving money on your car insurance premiums.
Get a car insurance quote with Compare UK Quotes
Here at Compare UK Quotes, we have a quick and easy tool to help you get the cheapest car insurance quote available for your personal situation. All you have to do is head over to our Car Insurance page to get yours today!
Take a look at our related guides for more information on relevant topics and find out how you could get more affordable insurance:
Getting Cheap Car Insurance Quotes
The Best Car Insurance Companies in the UK
Is Insurance Cheaper for Automatic or Manual Cars?
Why Has My Car Insurance Gone Up?
---