Why Do Men Pay More for Car Insurance Than Women?
---
---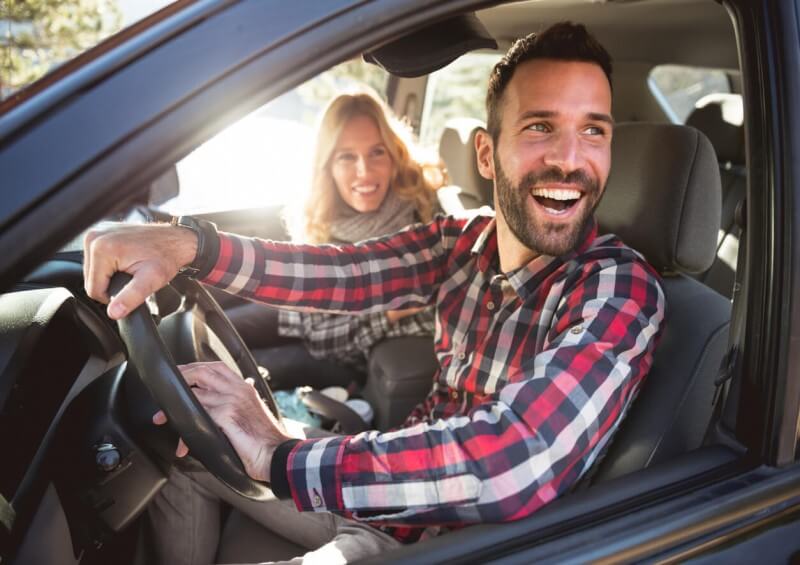 New research by MoneySupermarket indicates that men currently pay an average of 26% more than women for their car insurance – a significant difference of over £120 per year.
MoneySupermarket recently analysed around 15 million car insurance enquiries from January 2018 to January 2020 and found that women paid an average of £460 for annual cover, with men paying £121 more at £581.
Interestingly, European laws enforced from December 2012 (EU Gender Directive) mean that insurers are legally not permitted to base their car insurance premiums on whether the applicant is male or female.
So why do men still pay more for their car insurance?
The factors that affect car insurance
The cost of car insurance is based on a wide range of factors, which could collectively explain why men still pay higher premiums, despite the EU Gender Directive.
Some of these factors include, but are not limited to:
The make and model of the vehicle

Your occupation

Your annual mileage
The type of vehicle you drive
The make and model of your vehicle – as well as its value and the size of its engine – can have a significant bearing on the amount you pay for your car insurance in the UK.
It seems that men are more inclined to drive cars that are expensive to cover, with reports suggesting that they are five times more likely to own a car that costs over £1,000 to insure.
The data suggests that 46% of women own cars that cost £499 or less to insure, in comparison to just 37% of men.
This means that men typically drive more expensive cars, on average, and will therefore be more likely to face higher car insurance premiums.
This is, of course, a generalisation and an average – it isn't always the case, but it does show how indirect factors could lead to a trend in relation to gender.
Read more: The Best, Cheapest Cars to Insure in the UK
Annual mileage
The number of miles you drive per year – also known as your annual mileage – has a considerable impact on the cost of your car insurance.
Generally speaking, the more miles you drive, the more expensive your car insurance will be.
Men drive twice as many miles per year than women, according to Brake, the road safety charity, which is another reason why the data may show that men pay more for cover on average.
Your occupation and job title
While it may seem irrelevant on the surface, your occupation is one of the determining factors that is considered when calculating the cost of your car insurance.
The study carried out by MoneySupermarket found that a larger proportion of men had occupations that came with a higher average premium.
The data identified that men are 84% more likely than women to have an occupation that results in an average car insurance cost of over £500.
It also showed that the percentage of men working in the top 100 occupations with the highest average insurance premiums was 16%, in comparison to just 1% of women.
You can actually save money on car insurance by tweaking your job title, which you can read about in our full guide: How Do Job Titles Affect Car Insurance?
How is car insurance calculated?
Broadly speaking, the cost of your car insurance comes down to how much of a risk you pose to insurers, based on statistics and any previous claims you've made.
According to Brake, the road safety charity, men account for 73% of worldwide road traffic deaths, three times the rate of women.
Men pay more for their car insurance on average as a result of an accumulation of the above factors, but they are not required to pay more because they're men, as that is against the European law set out in 2012.
Read more: How is Car Insurance Calculated in the UK
Get cheaper car insurance at Compare UK Quotes
Regardless of whether you're male or female, there are plenty of ways to reduce your car insurance premiums, including:
Drive fewer miles if possible

Park your car away from trouble
For more information, be sure to browse our related guides:
---