How Much Do Penalty Points Affect Car Insurance?
---
---
If you've been convicted of a driving-related offence, the short-term consequences can be frustrating to say the least. But while a hefty fine or a day spent on a National Driver Offender Retraining course can seem like a major inconvenience at the time, they can also have more long-term implications in the form of penalty points.
Driving licence points are dished out when motorists have been caught breaking the law while driving a car or riding a motorbike and offences like drink driving, drug driving, speeding and using your phone while behind the wheel can land you in some seriously hot water – both with the law and your insurance company.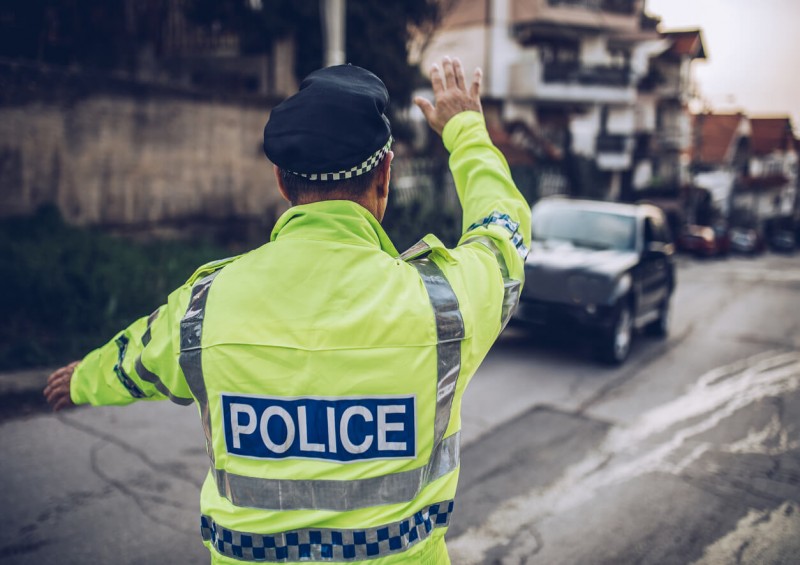 If you have points on your licence and want to see how it could affect your premium:
Do penalty points affect car insurance?
There is one simple answer to this question and, if you have picked up points on your driving licence since your last renewal, you won't want to hear it.
Yes, driving license points will impact you future car insurance premiums.
The reason for this is that motorists with points on their driving licence are deemed a greater risk, and therefore more likely to make a claim on their insurance.
If you have been given an official warning for driving too fast or using your phone while driving, your insurer will have reason to believe that these traits will, at some point, cause you to have an accident.
So, how much does 3 or 6 points increase car insurance? Having just 3 points on your licence (the minimum for a speeding conviction) can see your car insurance premium rise by around £25 a year, while 6 points could cause an annual increase of between £50 and £100 – keep racking up them points and, alongside the various fines you will have paid along the way, your car insurance premium could skyrocket by more than 80%.
High-risk car insurance – premiums with penalty points
Going by the average car insurance premium in the UK of £471, having more than 10 penalty points to your name could see your car insurance increase by around £382, bringing your total premium to beyond £850.
The average insurance cost for new drivers is expensive enough as it is with the average premium coming in at a little under £1,000. Add just one speeding offence (3 points) to that and your annual premium could well and up costing more than your car itself.
How many points suspend a licence in the UK?
Under current UK legislation, most drivers are disqualified from driving after 'totting up' 12 penalty points within any 3 year period.
The rules are slightly different for new drivers, though, with anybody who picks up 6 points within their first 2 years of driving also punished with a driving ban.
But how long does a driving ban last? The answer to that question can vary. A driving ban will typically last…
6 months – if you collect 12 penalty points within a 3 year period

1 year – if you receive a second ban within a 3 year period

2 years – if you receive a third ban within a 3 year period
Those who are banned for more than 8 weeks (56 days) will have to apply and pay for a new driving license, while some will also be instructed to retake their driving test.
New drivers who have had their licence revoked will have to re-apply for a provisional driving licence and re-take both theory and practical parts of the UK driving test.
How long do points stay on your licence in the UK?
For less serious offences like speeding, points stay on your licence for four years dating back to the day you committed the offence.
The points are only 'active' for three years, though, meaning that you will not have to declare them to your insurer on the fourth year.
More serious offences have longer lasting implications, such as causing death by dangerous driving, which will see the points on your licence remain for 11 years.
Do I need to inform my insurance company of a speeding ticket?
Many people ask the question: do you have to tell insurance you have points on your licence? The answer to that is yes - but it shouldn't affect the cost of your insurance until your renewal date .
If there are changes to your driving record (such as added penalty points) during the term of your policy, it is advised that you inform your insurer as soon as reasonably possible - ideally as soon as the points are placed on your licence. You must also inform them if you have attended a driver awareness course to avoid a points penalty.
If you pick up a speeding ticket (or any other form of fixed penalty or motoring conviction) your current premium will not be affected, but future premiums will almost certainly cost you more.
Car insurance with convictions
It may seem nigh on impossible to get cheap car insurance whilst you have a vehicle related conviction – the truth is, it probably is. Insurers will see you as a higher risk when you have points on your driving licence which is why they won't be willing to offer you their best deal – even if you have a criminal conviction for a non-vehicle related incident, your insurance will rise.
If you have just a few points on your licence, your best option is to just shop around using price comparison websites or right here at Compare UK Quotes to find the best deal under your circumstances – be prepared to bite the bullet and accept a price increase though, because it's unlikely that you'll be able to beat (or even match) your existing premium.
For more serious, driving-related convictions like drink driving (which itself comes with a 12 month ban and fine of up to £5,000) you may be better off getting a car insurance quote geared specifically towards convicted drivers.
How many points do I have on my licence? – Driving licence points check
If you are unsure whether or not you have unspent points on your driving licence, it is a good idea to check – you don't want to be paying more than you have to or, even worse, have invalid insurance!
To check if you have points on your driving licence (and if so, how many), you can visit the gov.uk website. Just enter you driving licence number, national insurance number and the postcode stated on your licence and you will be given a complete overview of your driving record, including any previous or outstanding penalty points and disqualifications.
If you need to share this information with somebody (like a car hire company), you can create a driving licence 'check code' which remains valid for 21 days and allows you to give others access to your records.
Understanding car insurance with Compare UK Quotes
Whether you're looking for advice on the best car insurance companies in the UK, how to save money on your car insurance or even the best way to find young driver car insurance, we have a range of articles to help you understand the ins and outs of car insurance, some of which you can see below.
If you have points on your licence and want to see how it could affect your premium:
Related articles
---