The Cheapest Postcodes for Car Insurance in the UK
---
---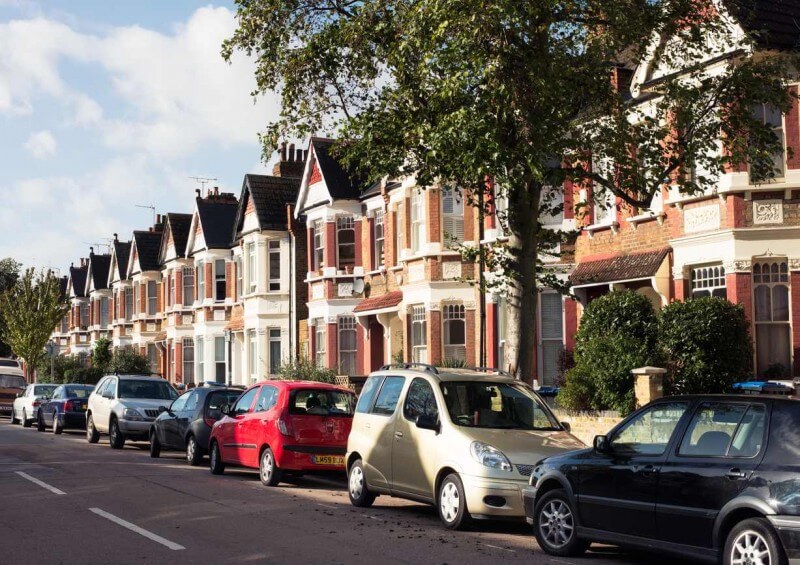 Where you live can have a surprising impact on the cost of your car insurance, as premiums vary considerably between postcodes.
It may not be the first factor that comes to mind when you wonder why your premiums are so expensive, but it is a major factor for insurance underwriters when calculating cover for UK drivers.
People living in postcodes just a few miles apart may even notice a significant difference in the price of their cover, and there are several reasons as to why this is the case.
Learn more: How to Get Cheaper Car Insurance Premiums
How does your postcode affect your car insurance?
Insurers make it clear that the cost of your car insurance is calculated in relation to the risk that you pose them. The higher-risk you are, the more expensive the price of your premiums will be.
As underwriters study the statistics of different regions around the UK, they are able to determine which areas are more high-risk in terms of theft, road traffic accidents, personal injury claims and so on – each premium is then calculated accordingly.
Read more: How is Car Insurance Calculated?
The statistics analysed by insurers include data regarding:
How many people live in the area
The traffic density and how busy roads are
Crime rates (theft, vehicle damage, vandalism, etc.)
Personal injury claims in the area
The frequency and seriousness of car accidents
Road systems (junctions, roundabouts and cycle lanes pose a risk)
As a rule of thumb, it is often found that a driver living in a rural, low-population area is usually considered less of a risk than someone living in urban or inner-city areas.
What are the cheapest postcodes for car insurance?
A study by Compare the Market recently found that the following postcode areas were the best for cheaper car insurance prices in the UK:
| | | |
| --- | --- | --- |
| Postcode | Postcode Area Name | Average Annual Car Insurance Premium |
| KW | Kirkwall | £431.41 |
| EX | Exeter | £431.41 |
| IV | Inverness | £481.27 |
| LD | Llandrindod | £481.41 |
| DT | Dorchester | £483.42 |
| TD | Galashiels | £485.97 |
| TR | Truro | £487.39 |
| AB | Aberdeen | £500.11 |
| FK | Falkirk | £503.47 |
| SY | Shrewsbury | £506.93 |
Many of the top 10 cheapest postcodes for car insurance are rural areas in the South West of England, as you might expect due to the less congested roads and a potentially lower crime rate.
The cheapest area for car insurance is the South West of England, followed by Scotland and then Wales. Here's a list of the best five regions with the lowest average car insurance premium prices in the UK:
South West
Scotland
Wales
South East
East Anglia
The average cost of car insurance for drivers in the South West region is £551.37, while in the more populated area of Greater London, the price is £1,107.60 – a difference of over £500!
Car insurance postcode groups and ratings
Insurers group postcodes into different bands, similarly to how cars are categorised into for insurance premium purposes.
How car insurance postcode ratings or groups are defined depends on the provider, with some using groups 'A' to 'F' (with 'A' being low-risk and 'F' being high-risk), while others may rate postcodes from 'A' to 'W', or simply 'low-risk' to 'high-risk'.
Changing the address on your car insurance isn't the answer
Changing the address on your car insurance policy to a lower risk postcode and lying on your application is not going to benefit you in the long-run.
If you're caught lying on your car insurance application or policy, your cover will become void or invalid when it comes to claiming for compensation after a car accident, and the premiums you have paid will be worthless. You might also struggle to find affordable insurance again after being caught lying to an insurance provider, as it is essentially a form of fraud and could lead to more serious consequences.
Be honest and remain fully covered, there are far easier ways to get cheaper car insurance!
Getting cheap car insurance with the help of Compare UK Quotes
Here at Compare UK Quotes, we scour through the best deals and prices on the market from the most reputable providers to find the most extensive and affordable car insurance policy for you, regardless of your situation.
We provide online advice to all types of people, including learners, convicted drivers, people over 50, and the unemployed.
Browse our related articles for more information and advice on getting cheaper car insurance premiums, or simply tap the button below to get your quote today!
Related articles:
---