Is My Car Insured? – How to Check if a Car Has Insurance
---
---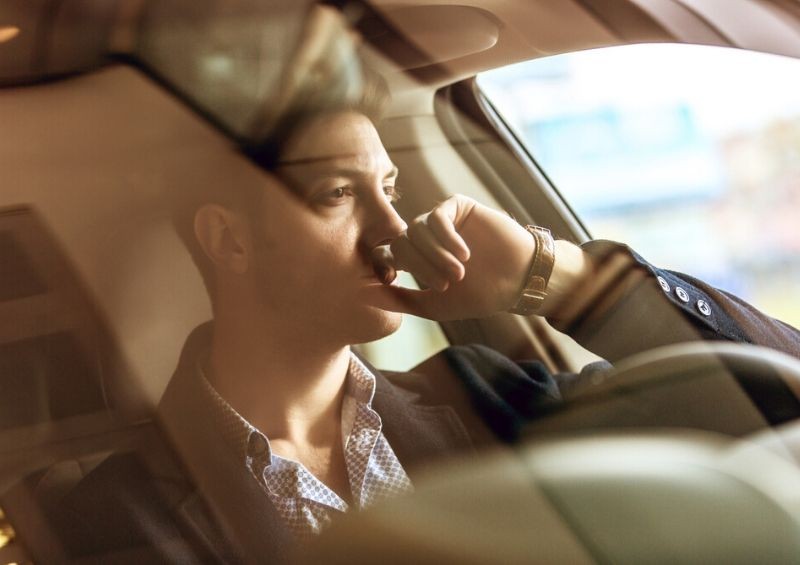 If you ever stop and ask yourself: 'is my car insured?', you'll find that you're not alone.
If you think you might be driving without insurance, you are in danger of some seriously steep penalties. It therefore pays to know whether or not your car is covered, which provider it's insured with, and when the policy needs to be renewed.
When driving on UK roads, having a car insurance policy is legally required and driving without it is an offence known as IN10, which could leave you with hundreds of pounds in fines and up to six penalty points on your licence.
To help you avoid such damaging consequences, here's our guide on how to check if a car has insurance.
Before you read the details, here are the companies that offer car insurance checks:
AskMID: Find out whether your car is insured for free
MIB Data Subject Access Request: Full car insurance history
HPI Check: Checks your car's MOT history and insurance write-off information
How to check your car insurance in the UK
The best way to check the details of your car insurance policy is through your insurer, but if you can't seem to remember who that provider is, there are a few things you can do.
Firstly, do a quick scan of your bank or credit card statements to see if you come across any payments to an insurance provider. You can also check your emails for confirmation of the policy or any communication of some sort. If you successfully come across your insurer, you should be able to contact them directly and enquire about your policy.
If you fail to find any information yourself, you can check your car insurance with askMID, a free online service that allows you to check the status of your vehicle's insurance on the Motor Insurer's Database (MID). The MID holds information on all insured vehicles in the UK, but you only access basic information with the askMID insurance service.
You can find out whether your car is covered quickly and easily with one simple search. The askMID search is done using your registration plate and it will show you your car's make and model, as well as tell you whether or not it is insured.
If you want to know more, such as the insurer's name or other in-depth information about the policy, you must go through the Motor Insurers' Bureau (MIB) directly, rather than the askMID website.
If you have recently bought car insurance cover, you may find that it takes a few days for your details to appear. Most insurers automatically send details of your car across to the MID database but it can take up to 7 days to show on askMID.
Who is my car insured with?
As mentioned, the free askMID check will not tell you which provider your car is insured with, but you can request your insurance history via the official Motor Insurers' Bureau itself.
You simply download a form from the MIB and submit a request to view your full car insurance history. Most people are required to do this when they lose their insurance certificate or want to know what information is held on the MIB's Motor Insurance Database.
The form is called a 'Data Subject Access Request' and provides you with the full details of your car insurance history, but it does not disclose information on claims, written off vehicles or no-claims discounts.
The consequences of driving without insurance
If you're ever caught driving uninsured on a public road in the UK, you could be fined up to £300 and face six penalty points on your driver's licence. In the first two years of driving, that's enough points to have your licence revoked by the DVLA.
If, for any reason, your case is taken to court, you could even be disqualified from driving and face an unlimited fine.
Driving without insurance is known as an IN10 offence and, as well as getting you in trouble with the law, it can lead to far more expensive premiums in the future.
What if my car isn't being driven?
Even if your car is gathering dust in your garage, it's still required that you have valid insurance due to the Continuous Insurance Enforcement legislation which states that all drivers must insure their car at all times.
The only way you can get out of having insurance is with a Statutory Off-Road Notification (SORN) from the DVLA, which means that it is officially declared off-road.
Remember, you can always get temporary car insurance (whether you're experienced or inexperienced) if you want to drive someone else's vehicle on a short-term basis.
How to check if a car has a valid MOT
Now that you've gathered how to check your insurance, it might also be worth making a note of how to check a vehicle's MOT history.
The easiest way to check your car's history – in terms of its MOT, previous owners, insurance write-off information, mileage, valuation, and number plate changes – is by using HPI Check.
HPI Check provides you with all sorts of information about your vehicle, which you can read all about in our full review of its service.
Save money on new car insurance
If you find that your car is not insured or you're unhappy with the price you're paying for your current policy, there are many ways to get cheaper cover, including:
If you liked our guide to getting a car insurance check from askMID and the MIB, head over to our library of resources for more information on car insurance and all related topics.
To compare a range of car insurance quotes from the best UK insurers right now, simply tap the button below:
---