Refunds: Cancelled Events & Subscriptions Due to Coronavirus
---
---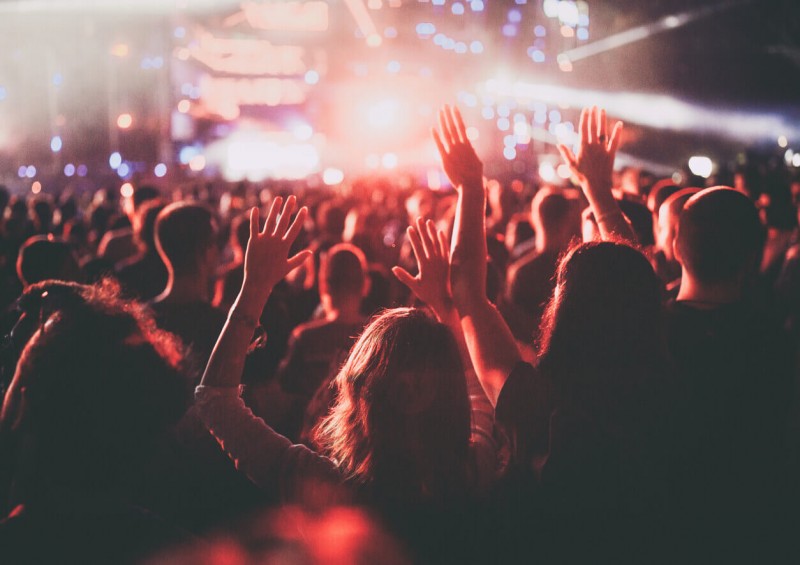 Coronavirus (COVID-19) is having a profound impact on almost everyone – including self-employed workers, employees and businesses both big and small. Our health is, of course, our main priority, but we must also take care of our finances during this difficult time.
A countless number of events and big occasions have already been cancelled across the UK and beyond due to the social restrictions put in place amid COVID-19, and many more are expected to be added to the list before the end of 2020.
Here, we delve into the refunds you may be entitled to due to Coronavirus, from cancelled weddings and rescheduled concerts, to unused train tickets and worthless gym memberships.
In this guide:
While MoneySavingExpert's Martin Lewis is urging consumers to "show patience, compassion and forbearance" to companies as they attempt to deal with these unprecedented circumstances, and it's also important that we are made aware of the refunds that we're eligible for.
Getting refunds for cancelled events due to Coronavirus
If you have booked an event scheduled to take place in the next few months, chances are that it has either been cancelled or is in doubt.
Public gatherings of more than two people are simply not allowed, which has put a halt to all sorts of events, regardless of how major they are.
Some of the events that are cancelled (or postponed) due to Coronavirus include:
The final round of the Six Nations rugby tournament
Glastonbury Festival
Justin Bieber's Changes Tour
Wimbledon Tennis Championships
London Marathon
RHS Chelsea Flower Show
If you had tickets for a cancelled concert, theatre or sporting event, you should be able to get a refund, but it does depend on who you bought the ticket from.
Ticketmaster refunds
Ticketmaster recently confirmed that customers will be able to get a full refund if an event they have tickets for is cancelled due to the Coronavirus, but it is not yet guaranteed that you will get money back for the booking and delivery fees.
As it varies between providers, it is highly important that you check with the company you purchased your tickets from.
Certain events will also have their own policies – for example, Hideout music festival has offered ticketholders either a full refund or the chance to transfer their booking to next year's rescheduled event (plus a range of other benefits, including a free ticket to their boat party).
Train ticket refund: How to get your money back
Train services have now been reduced significantly for obvious reasons, meaning that those who bought tickets in advance can get refunds without paying an admin fee, which would usually be at least £10.
Advance, off-peak and anytime tickets: These are all fully refundable and there is no admin charge for changing the dates or getting your money back. You should also be able to get a partial refund on partly used return tickets.
Season tickets: Season ticket holders should be entitled to a partial refund for any unused dates, as long as there is a certain amount of time left on it. For example, in order to get a partial refund, seven-day tickets must have at least three unused days and monthly season tickets must have at least seven unused days.
Again, how you get your refund depends on where you bought your ticket from. Trainline, for example, says that you can access normal ticket refunds easily by accessing the "My Bookings" part of your account on its website.
Coach travel companies suspend services
From the 5th of April, National Express fully suspended its services in the UK, with Megabus also halting all coaches in England and Wales (they continue to run in Scotland).
If you have a trip booked through National Express or Megabus during Coronavirus, here's what you need to do to get your hands on a refund.
National Express bookings: Request a refund using its online form, or reschedule to a different date in the next 12 months, free of charge.
Megabus in England and Wales: You will receive an automatic refund without doing anything and it will be confirmed via email; there's no option to reschedule.
Gym and cinema memberships during COVID-19 lockdown
While you're on lockdown, you may not want or need many of the subscription services that you would be using in your 'normal' every-day life, so it's important to find out whether you can put memberships on pause amid the Coronavirus outbreak.
The good news for gym-goers and film-fanatics is that many leisure centres and cinemas are automatically pausing memberships and freezing payments until they are back up and running.
People paying monthly memberships will typically be able to put subscriptions on hold for the time being, but what about those who have paid an annual fee? Most major chains will extend your membership for the amount of time that the venue was closed or you were unable to use its services.
Of course, the best thing you can do to find out exactly how your personal membership is being affected is to contact the organisation directly.
Here are some of the major leisure and fitness centres that have confirmed they will be pausing memberships automatically and freezing payments:
Bannatyne's

Better Gyms

David Lloyd

DW Fitness First

Nuffield Health

Pure Gym

Virgin Active
Some cinema firms also offer subscription-based services, such as Cineworld Unlimited and Odeon Limitless.
Cineworld Unlimited: Payments and memberships were automatically frozen from the 17th of April, until cinemas re-open.
Odeon Limitless: Payments and memberships are both automatically frozen until cinemas re-open.
Can I get a refund for wedding cancellations?
Due to the restrictions put in place by the government during COVID-19, most weddings understandably cannot go ahead until further notice.
It is unclear at this time when the ban on public gatherings will end, meaning that many weddings scheduled for 2020 will not go ahead.
John Lewis: Wedding insurance customers will receive a pay-out if the venue is unable to host the wedding due to government restrictions.
Debenhams: Customers with weddings scheduled before June the 30th 2020 will be covered for cancellation due to government restrictions.
COVID-19 cancellation policies are bound to differ between each wedding provider, but you should always contact the insurer and venue before you decide to cancel.
Many wedding insurance companies have stopped selling policies amid the Coronavirus pandemic, so you are unlikely to be able to take out cover if you haven't already done so.
What happens to MOTs during the coronavirus outbreak?
As a result of the social-distancing rules put in place during the COVID-19 crisis, those with MOT tests due from the 30th of March will receive a six-month extension.
So, for example, if your vehicle's MOT expires on the 4th of April, you now have until the 4th of October to get a test.
You still need to keep your car in a roadworthy state, of course, and garages are staying open for those needing emergency repairs.
Read more: Coronavirus - Six Month MOT Extensions Granted
Personal finance advice at Compare UK Quotes during COVID-19
The situation we're all in at the moment is uncertain and ever-evolving, but you must keep your finances in-check, regardless of how much you'd like to avoid it.
Most companies have made the process of getting refunds due to Coronavirus relatively straightforward, so you shouldn't need to complete lengthy forms or stay on the phone for hours
For more Coronavirus updates and personal finance advice, be sure to see our related guides:
10 Things You Need to Know About the Furlough Scheme
Coronavirus: Financial Help for Employees in the UK
Coronavirus: Advice for the Self-Employed
---