How to Cut Your Energy Bills this Winter
Schemes to save money on gas and electricity bills.
---
---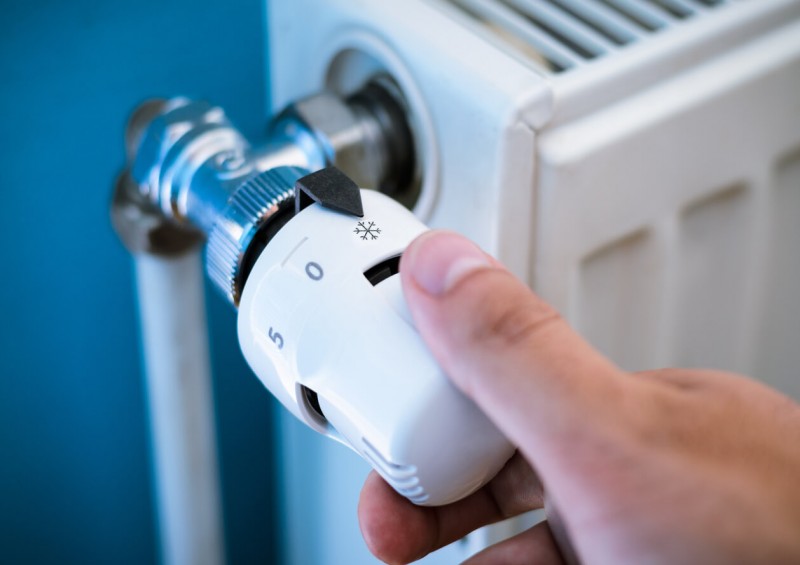 Nights are drawing in and temperatures are dropping, but that also means that our energy bills are due to soar over the next few months as we head into autumn and winter.
While there are many traditional ways to save money on your energy bills, there are also various grants available to help certain people in the UK get by.
Save money on your gas and electricity bills
There are many simple ways to get cheaper energy bills during winter, including:
Only turning the heating on when you need it

Making sure that appliances aren't plugged in or on standby when not in use

Closing curtains at night to keep the heat in

If you don't already have one, request a smart meter from your provider so you can keep an eye on your usage
But, while you should still try to reduce your everyday usage through these methods, there are some additional ways to save money on your gas and electricity bills:
Compare energy suppliers and switch
One of the best ways to save money on your energy bills is to compare quotes from various suppliers regularly.
You are likely to find better deals elsewhere – as new customers are usually offered cheaper prices – and when you do, you should switch suppliers.
As well as cheaper premiums, you might also get a free gift when switching energy suppliers, so keep an eye out for any special offers.
If you aren't sure where to start, head over to our guide: How Do I Switch Energy Suppliers?
You can also get third-party companies, such as BillBuddy and Look After My Bills, to do this for you.
Grants to help you pay your energy bills
Certain utility companies in the UK also offer grants to help customers who are struggling to pay their bills – for example, the British Gas Energy Trust.
The British Gas Energy Trust is an independent charitable trust which provides grants to both British Gas customers and non-customers who are struggling to clear domestic gas and electricity debts.
As expected, there are many requirements that must be met, including that applicants must:
Live in England, Scotland or Wales
Have a current energy account in their name
Have sought help from a money advice agency or service
Have less than £5,000 in savings
Not have received a grant from the British Gas Energy Trust in the last two years
Have outstanding gas and/or electricity debt
Other government schemes that can help
There are a few different government schemes set up to help those who are struggling to pay their utility bills get by, particularly during the often-costly winter months.
Winter Fuel Payment
The Winter Fuel Payment scheme provides a grant of between £100 and £300 to help those eligible pay their energy bills.
In order to qualify for the scheme, you must have been born on or before October 5th 1954, but don't worry, you should receive the payment automatically if you're eligible.
If you're expecting a Winter Fuel Payment, be sure to keep an eye out in the next few weeks, and if you don't receive it but believe you're eligible, you can make a claim online.
The Warm Home Discount Scheme
The government's Warm Home Discount Scheme provides a useful grant of £140 off the electricity bills of those eligible during winter 2020/21.
There are two ways to become eligible for the grant - you must either be:
On the Guarantee Credit part of Pension Credit, or
On a low income and on certain benefits
The money is not paid directly to you; it's simply a one-off discount on your electricity bill, so there's no danger that you'll spend it elsewhere.
Cold Weather Payment
People who are on certain benefits or receive Support for Mortgage Interest could get Cold Weather Payment grants in the UK.
You will qualify for a £25 grant for every seven-day period of very cold weather in your area between November 1st and March 31st. The payment is only applicable if the average temperature in your area is recorded as, or forecast to be, zero degrees Celsius or below for seven consecutive days or more.
How to get cheaper energy bills for winter
We have established that, if you take all relevant steps to reduce your everyday energy usage, switch suppliers regularly, and make use of the grants that you're eligible for, your utility bills can become far more affordable during winter months.
Some of the best grants to consider if you're struggling to pay your gas and electricity bills include:
British Gas Energy Trust
Winter Fuel Payment
Warm Home Discount Scheme
Cold Weather Payment
There are many ways to get cheaper energy bills, so for further advice, be sure to check out our related guides below for more information.
To see how much you could save on your energy bills, get a free, no-obligation quote today:
---