Free Gift When Switching Energy Suppliers
Is It Worth It?
---
---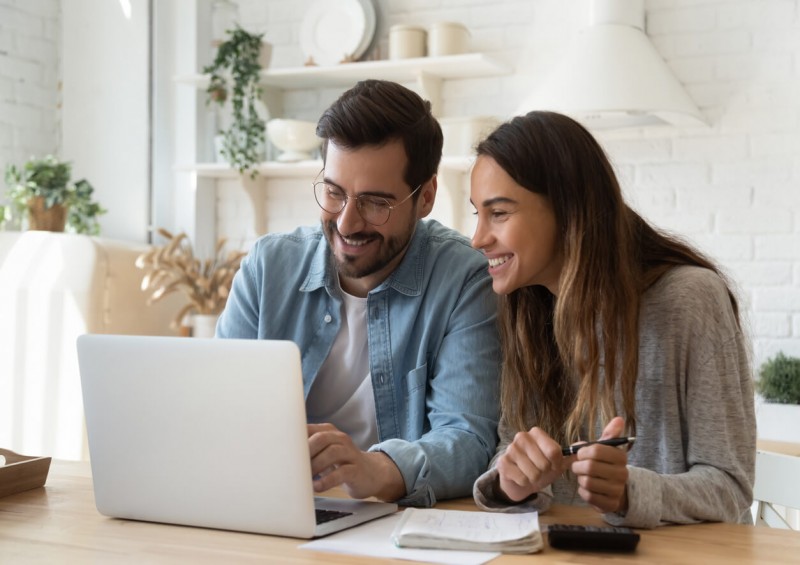 If you're thinking about changing your energy supplier, you may be tempted by some of the incentives that some companies are offering to customers, both old and new.
Many UK energy suppliers offer a free gift to entice you to switch to their electricity and gas tariffs, but this may not mean you're getting a great deal in the long-run.
Should I change my energy supplier?
There are many reasons why you could be considering switching energy suppliers. Perhaps you think you're currently paying too much for your energy and you want to save on utility bills, or you have received poor customer service from your current provider.
Many households have not switched their energy supplier for several years - some not at all - but doing so could save you hundreds of pounds a year.
Are free gifts worth it?
Some of the larger UK utility companies offer free gifts and incentives to try and tempt you to stay with them, or to entice you away from your current supplier. However, it's more than likely that when you sign up with them, you'll be placed on the most expensive tariff, meaning that over the course of the year, you won't be making a saving - you may even be out of pocket.
It largely depends on the 'free gift' that they're offering you and whether or not it will benefit you in the long-run.
Read more: Why Switch Energy Suppliers?
What incentives are on offer if I change my energy supplier?
There are many different options that an energy supplier will give you in order to retain your custom, or lure you away from your existing supplier.
If you're thinking of changing energy suppliers solely because they're offering a free gift, then beware; you may end up with a great gift, but you could be getting lower energy bills from your existing supplier.
Contact your current supplier first and check with them to see if they have any offers available for you, just in case they're currently offering great perks to their existing customers. They may even be able to put you on a cheaper tariff, in which case, it might be worth your while to stay put. However, you will never know how much money you could save by switching until you compare quotes.
Free gifts
Depending on the supplier, you could receive anything from supermarket vouchers to energy saving bulbs, should you choose to switch. You may also be eligible for a discount on remote heating services such as Hive as part of the deal.
It's always worth getting your calculator out to see if these 'freebies' actually equate to a good deal - will you be making a saving in the long-term?
Renewable Energy
A very popular way of getting customers to switch energy suppliers is by offering renewable energy.
The UK now gets around 30% of its energy from renewable sources such as wind and solar farms, and it's fast becoming a very attractive incentive for environmentally-conscious customers.
Some UK energy suppliers offer renewable-only tariffs for both new and existing customers, so you may want to check with your existing supplier if they offer this first before switching.
Exit fees
One thing that has stopped many households searching out alternative energy suppliers is that their current supplier charges an exit fee. This happens when a customer wants to leave a contract early and can cost them up to £30 per energy.
Many of the better-performing energy suppliers are now offering exit fee-free tariffs as an incentive. Better still, these tariffs may be a much cheaper way of getting your gas and electricity than with your current supplier. Therefore, if you incur an exit fee by switching, these can be written off with the savings you've made and you are free to change supplier again at any time.
Customer Service
Not really a perk as such, but different people prefer different modes of customer service. Obviously, we'd like our energy supplier's customer service to be excellent, but do we really need to spend ages waiting on the phone?
You can now find online-only tariffs; depending on how trusting of tech you are, you can control all aspects of your energy service from your laptop and phone. This option isn't for everyone, though, as many people prefer speaking to a human about any issues they're having. However, this option can come with a hefty saving on your household's energy bills.
Learn more: How Much Money Can I Save by Switching Suppliers?
What do I need to check for?
We say it often enough but sometimes it gets forgotten - check the small print. The offers and free gifts may be legitimate, but they may have expiry dates or may only be available to customers who are spending over a certain amount.
You shouldn't switch energy suppliers simply because they are offering a voucher or a free energy-saving light bulb. It's more important to research the best tariff for you, as that's what will save you the most money over time.
At Compare UK Quotes, you can compare energy quotes online right now to see how much money you could be saving by switching. Tap the button below to start finding the best deal or read our useful guides below for further information and advice.
Related guides:
---