How to Improve Your Credit Score Immediately
---
---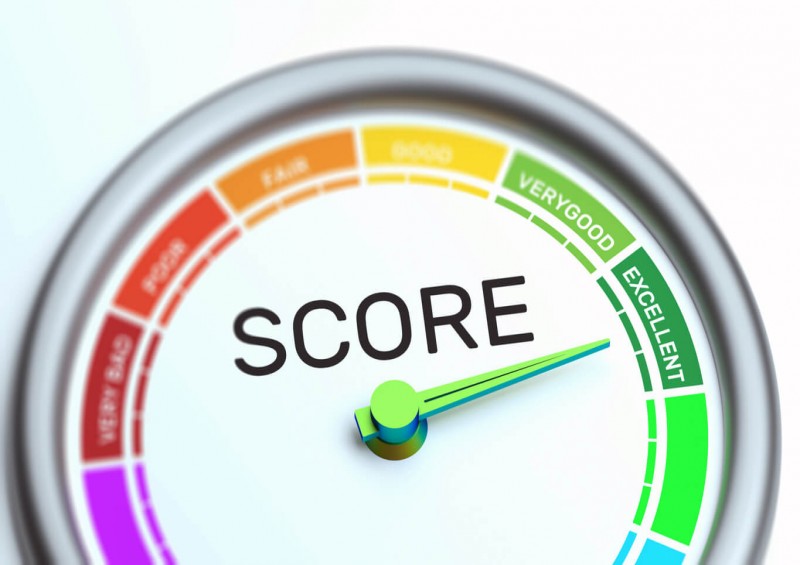 Your credit score is calculated using a variety of different metrics, some of which can take a long time to improve. However, there are some things you can do that could have an immediate impact on your overall credit rating.
Improving your credit score can help you get approved for mortgages, loans, credit cards and more – so you should always be working on improving it.
Below, we have listed some actions you can take that could lead to a quick improvement of your credit score. For more information, read our guide: How to Improve Your Credit Score.
Check your score with Checkmyfile, a multi-agency credit-checking website, where you can sign up for FREE for 30 days - after the free trial, a monthly fee of £14.99 applies, but you can cancel anytime if you do not want to pay for its services:
Review and fix errors in your credit report
If you have a low credit score, or your score has recently dropped, the first thing you should do is check your credit report thoroughly by using a multi-agency, online service such as Checkmyfile. Your credit report will show you everything that lenders see about your credit history, so you will be able to spot and fix any mistakes.
Your credit score is a direct representation of the data within your credit report, so if the data is incorrect e.g. an old credit card account is still listed as active, then your credit score won't be a fair reflection of your current financial status.
For more information read our full Checkmyfile Review.
How long does it take to fix errors on your credit report?
By law, the information in your credit report should be accurate, so credit reference agencies (CRAs) are obliged to fix any errors quickly.
Although they have up to 28 days to respond to any disputes regarding the information within a credit report, lenders and CRAs usually try and rectify issues within two weeks. Therefore, taking the time to review your credit report and fix any errors can be one of the quickest ways to improve your credit score.
(30-day FREE trial with Checkmyfile, then £14.99 thereafter - cancel anytime)
Other ways to quickly improve your credit score
Other actions you can take that could have a quick impact on your credit score include:
Registering to vote
If you are not already on the electoral register, then registering to vote can give your credit rating a quick boost.
The electoral register – or electoral roll – is used by lenders to confirm that you live at the address you have provided in your application. Experian, one of the largest CRAs in the UK, has previously said that registering to vote can quickly improve your credit score by up to 50 points
You can register to vote online and, as it only takes about five minutes, it's certainly one of the quickest and easiest ways to improve your credit score.
Add your name to utility bills
Household bills like your gas and electric bill are a great way to demonstrate to lenders that you are a reliable customer – as long as you pay them on time and in full.
However, if you don't have the bills in your name (e.g. if they are in your partner's name or you live in a house share) then the utility bills you regularly pay will not be having any impact on your credit score.
Therefore, you can quickly make a positive impact on your credit score by taking steps to get your name added to all the utility bills that you pay or contribute towards.
You might like: Experian to Help Consumers Instantly Build Credit Score
Close joint accounts with ex-partners
If you have a 'financial association' such as a joint account with someone who has a bad credit score, it could negatively affect your own credit rating. This is because they will still be associated in some way with your credit history, and lenders may also look at their credit report when reviewing your application.
If you have ever held a joint account with someone who you are no longer associated with, e.g. an ex-partner or former housemate, then you should ask the CRAs to remove this from your report.
Breaking a credit link with someone – known as 'disassociating' – could have a positive impact on your credit score within just one month.
By tackling the above steps first, you will have a good chance of bumping up your credit score sooner rather than later, but it's important to remember that your score won't increase overnight - it could take up to a few months to show up on your report so try to have a little patience with this and make sure you follow our other tips below for improving your score.
Check your score now for free with Checkmyfile - the first 30 days are free and you will be charged £14.99 for the services after this trial period. If you do not wish to pay, simply ensure you cancel your subscription before the 30-day period ends.
Related guides:
---