Payment Holidays May Damage Your Future Credit Applications
---
---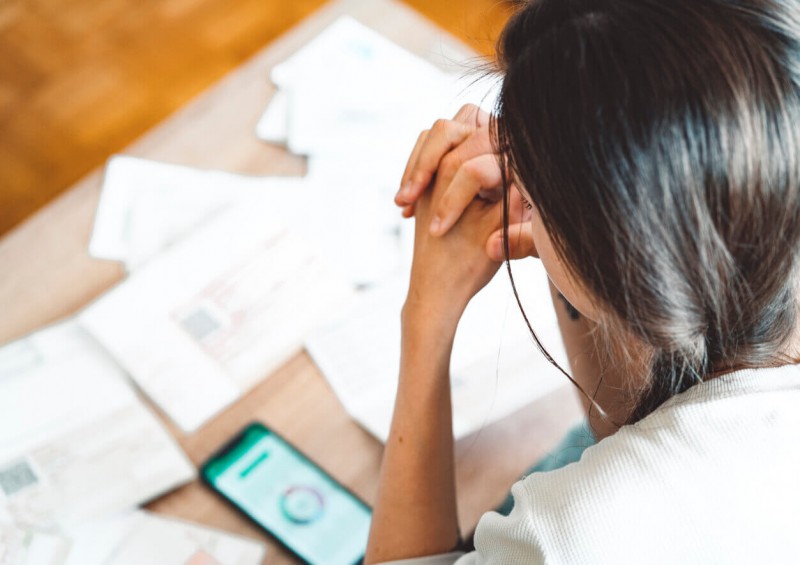 Martin Lewis' Money Saving Expert recently uncovered information which suggests that the popular and well-publicised 'payment holidays' could negatively impact your future credit applications.
New information suggests that payment holidays on mortgages, credit cards, loans and any other forms of credit – which have been particularly popular during the Coronavirus pandemic – could hurt your chances of successfully applying for credit in the future, despite many lenders previously promising that credit reports would not be affected.
When you set up an agreed mortgage holiday (or any other payment holiday), you'll usually find that your credit report is not affected because, despite not paying anything, you are still meeting the agreement – which is essentially a £0 monthly payment.
Check your credit report today with Check My File!
It is, however, important to note that a lot of new lenders will assess more than just your credit report and application form to assess your creditworthiness (how likely you are to make repayments on-time and in-full).
Read more on credit reporting in our guides to UK Credit Scores and how you can improve your rating.
Some lenders use something called Open Banking and a variety of other methods to evaluate your finances, and it's these methods that can show them if you have temporarily halted payments on a form of credit.
This means that lenders can access some information about any payment holidays you take, which may affect your credit application.
After being informed about the possibility of certain lenders looking at payment holidays when assessing credit applications, Martin Lewis got in touch with the financial regulator – the Financial Conduct Authority (FCA) – to find out what they had to say.
What has the Financial Conduct Authority said?
When asked whether or not a lender was legally able to consider payment holidays when deciding whether to accept a credit applicant (if they came across the information when doing their usual checks), the FCA confirmed that it was possible.
A spokesperson stated that: "lenders may use sources other than credit files, such as bank account information, to take account of other factors in their lending decisions".
"These factors could include changes to income and expenditure, and also any increased indebtedness as a result of interest accruing during the payment holiday".
Anyone that opted for a payment holiday recently in the hope that it would have no negative ramifications may now be slightly worried – but should they be?
Credit reports won't be affected, but your credit applications could
While the FCA confirmed that credit reports or credit files should not be impacted by mortgage holidays or any other payment holidays, they also made it clear that lenders could still take them into account when determining someone's creditworthiness.
Many new challenger financial firms often refer to how their assessment methods are new and more sophisticated, and that they are more reliable than simply looking at credit reports. It's these new assessment models that allow the lender to see temporary pauses on mortgage payments.
Money Saving Expert's Martin Lewis said that "it's impossible to say yet how widespread this will be or how substantial the impact will be – we'll start to learn that over the next year".
The assessment process of each lender varies and the details of their methods will continue to be hidden from the public, so it seems that payment holidays are now simply another factor that credit or mortgage applicants will need to be aware of.
Are payment holidays safe?
Whether or not you should get a payment holiday on your mortgage, insurance or any other forms of credit depends on your personal situation.
Martin Lewis recently said: "I don't believe this should stop anyone who needs a mortgage holiday from getting one – if it's crucial for cash flow, just do it".
He also, however, said that those who are on the border and could cope without a payment holiday should avoid doing so.
Your personal circumstances will determine whether or not you should ask for a payment holiday – if you really need it, you should do so, but it may be best to avoid it if you can afford to.
How do payment holidays work?
Payment holidays are offered by many lenders, including mortgage and loan providers, and even some insurance companies.
They essentially provide you with a set timescale where you can miss a pre-arranged number of monthly payments if you're ever in a difficult financial situation, and have been in particularly high demand during the Coronavirus crisis.
Read more: Insurance Firms Are Offering Payment Holidays During Coronavirus
We have gathered that payment holidays could potentially impair your future credit applications, but it's also worth noting that interest will continue to increase while you're not paying and it could therefore lead to more expensive payments in the long-term. For this reason, be sure to think carefully about your options before opting for a payment holiday.
Personal finance help at Compare UK Quotes
During this unprecedented time, it can become difficult to keep track of your finances, particularly if you're a furloughed employee or a self-employed worker that has had to halt all business.
It is said that the UK now faces a "severe recession" in 2020, but we are here to help you with all-things personal finance, starting with our guide on how to prepare for the UK recession in 2020.
Be sure to browse our useful articles to give yourself the best chance of staying afloat in 2020:
---