Insurance Firms Offer Payment Holidays During Coronavirus
Take a break from paying your insurance and stay covered.
---
---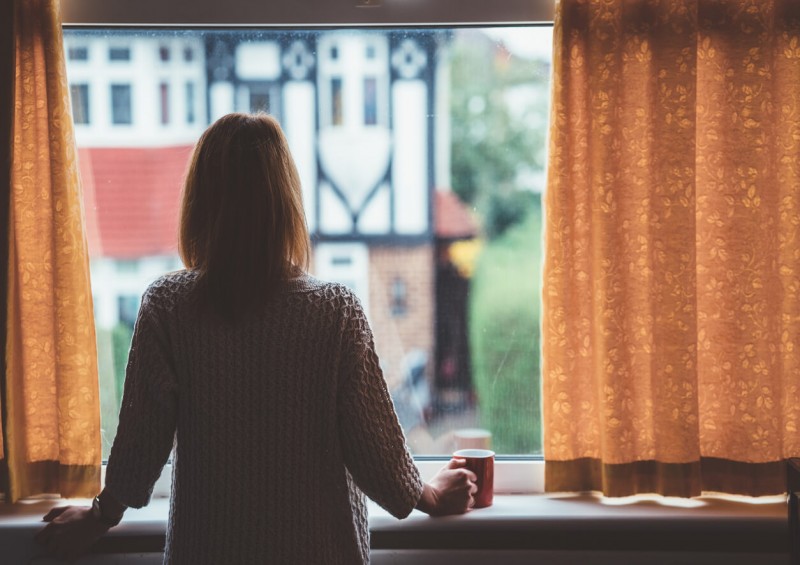 Car and home insurance companies are now offering much-needed 'payment holidays' to customers that are struggling to pay for cover as a result of the Coronavirus fallout.
Aviva, Churchill and Direct Line are amongst the insurers providing their home, personal van and car insurance policyholders with the opportunity to defer their premiums for as long as three months.
Those who are eligible for a payment holiday will remain insured in the meantime, so there's no risk of being fined or prosecuted for not having cover in place.
Which insurance companies are offering payment holidays?
There is no mandatory level of support that must be offered by insurance providers as this time, which means that each insurer will vary in terms of what assistance they offer their customers.
Here's what some of the UK's most popular car and home insurance providers are offering during the COVID-19 outbreak:
Admiral: Payment holidays to policyholders who pay monthly premiums, with eligibility being determined on a case-by-case basis.
Aviva: Payment holidays lasting up to 90 days on pay-monthly policies.
Axa: Some pay-monthly customers get the option of paying off their policy with a lump-sum or arranging a payment plan to cover premiums over an agreed timescale.
Churchill: Payment holidays on monthly policies on a case-by-case basis.
Direct Line: Payment holidays to pay-monthly policyholders on a case-by-case basis.
Axa, Churchill and Direct Line have all stated that annual policyholders should get in touch with them directly to discuss the options available if they are finding it hard to pay their premiums, but these options will vary depending on the provider you're with.
Some providers may offer the opportunity to transfer an annual policy to a monthly repayment plan, for instance. Aviva, on the other hand, has stated that it will not refund any annual policies, but it might still be worth getting in touch with them if you are struggling to pay your yearly premium.
You might like: Get £75 Cashback on Your Car Insurance
The payment holidays and support on offer will typically be handled on a case-by-case basis and not everyone will be eligible. For example, if Aviva's customers want to defer their monthly premiums, they must:
Have lost their job after the 1st of March;

Or have been furloughed and not yet receiving the government grant to cover 80% of their wage.
Note: You may repay the amount you defer through higher premiums in the future, so be sure to check this with your provider before agreeing to a payment holiday.
Read More: Pay Monthly or "No Deposit" Car Insurance
The support on offer from insurance companies during coronavirus
The Association of British Insurers (ABI) says that it's down to the individual insurance provider to decide what help (if any) they offer policyholders who have been affected by COVID-19.
Despite not necessarily being compulsory, many insurance firms (including those mentioned above) are offering support to policyholders who have been impacted by the Coronavirus outbreak, with the ABI's motor and home insurance providers promising to:
Support people working from home. The home insurance of office workers who are now required to work from home to adhere to government advice or for self-isolation purposes will not be affected. Policyholders do not need to update their policy documents, extend their cover or contact their provider in any way.
Support those who aren't able to work from home. People who have to drive to work as a result of the Coronavirus will not see their insurance premiums rise, and again, there's no need to contact the insurer to inform them of this type of change in circumstances.
Support drivers using their vehicles to help communities. Volunteers using their cars to transport medicine or groceries to support those affected by COVID-19 (including all NHS Volunteer Responders) will not fall victim to raised premium prices, and they do not need to update their policy or add additional cover.
Support the UK's key workers. The car insurance of key workers that are required to use their own car for work purposes (perhaps more often than usual, for example) will not be affected.
The Financial Conduct Authority (FCA) is in regular contact with insurance firms to discuss how they can best provide assistance to their customers during this unprecedented time, so more support may become available in the coming weeks.
COVID-19: financial advice at Compare UK Quotes
Payment holidays can be a welcome financial respite amid the uncertainty caused by Coronavirus, particularly with so many people unable to work, so be sure to get in touch with your provider to discuss your options.
With the cost of home cover and car insurance often being so expensive, it's important that you get all the support that you're entitled to.
Here at Compare UK Quotes, we provide expert advice on all-things personal finance and insurance, so be sure to stay in the loop by giving our Facebook page a Like and browsing more of our related articles:
---