What to Do if You Have Been Refused Credit or a Loan
---
---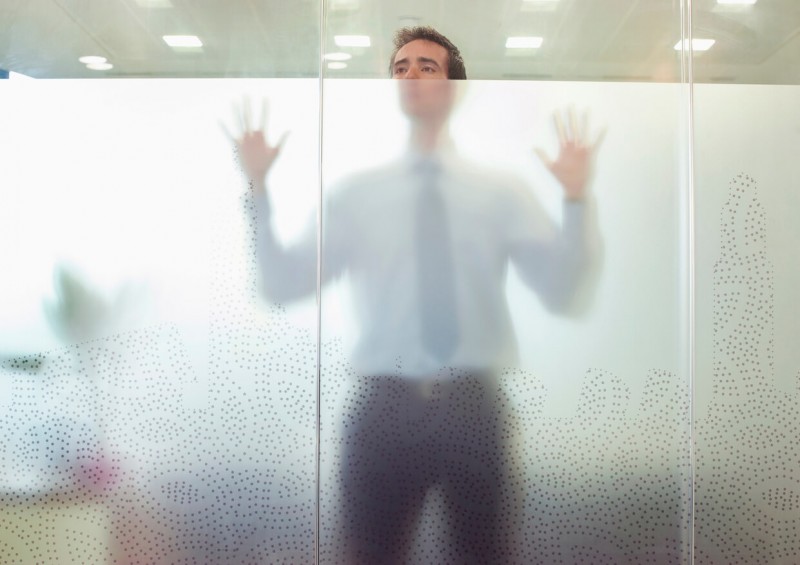 It can be heart-stopping, especially if you believed you were in a stable position of good credit – that moment when a loan or credit application comes back rejected.
The question is: what do you do now you've been refused credit?
The first step is to stop applying. Don't go to another company and immediately try for credit there as multiple applications in a short space of time are going to negatively impact your credit score. Instead, take a step back and take control of the situation.
Is it Unexpected?
If you thought you had good credit and the result is a total shock, there is a chance that it is a mistake. Ask the company that refused you credit for the details of the credit reference agency that they used and then contact that agency yourself and ask for a copy of your file. You may have to pay a small administration fee for this, but it is worth it if you can rectify an error.
Once you receive that file, check through it for accuracy and see if you can find anything wrong with it. If you can, then write to the agency including any evidence that you have that can prove the mistake and they should fix it within 28 days. It is a delay but should ultimately result in a positive outcome.
It is also possible to check your credit report online. While some agencies charge for this, others have recently become completely free and are easy to use with results a few minutes after entering your details.
Of course, if it comes as no surprise and you have previously been denied a personal loan or refused a credit card, then your finances are in disarray and you need a longer-term plan to fix that, plus perhaps an alternate way to get some short-term cash.
In the Short Term
Ask yourself if you really need the money. If you are trying to get credit for something that can be delayed, then it is far better to spend some time efficiently rebuilding your credit rating. There are times, however, when money is needed immediately, and avenues do exist to help you achieve that.
Budgeting Loans from the Social Fund
If you are on a low income and receiving benefits, then you may be entitled to a budgeting loan, designed to help you pay for essential or unexpected costs such as:
Advance rent when moving home
Things needed to help you look for or start work
Travelling expenses
Clothing
Furniture and white goods
Maternity or funeral expenses
To be eligible for a budgeting loan, you need to have been claiming income support, income-based JSA, income-related ESA or pension credit for no less than 26 weeks consecutively or with a break no longer than 28 days - in readable terms, this means six months on benefits. You also need to have no more than £1000 in savings (£2000 if you are over 63), as you will be expected to use those savings before asking for a loan.
You can either go to your local jobcentre to apply for the loan, and speak to an advisor there, or you can apply online – either directly at the GOV.UK website, or by downloading and filling in form SF500.
High-Interest Lenders
There are plenty of lenders who are there to give short-term, high-interest loans to people facing a difficult situation. It is our advice that you try all other avenues before using payday loans, home credit or pawn shops.
Payday Loans
These high cost loans are designed to fill in the gap between your financial need and the next time you are paid. They come with very high interest rates and should only be used if you have fully considered all other options available to you.
If you decide to use a payday loan, do make sure that the lender you have chosen is regulated by the FCA – it should say this on their website or in the branch and you can ask if you are unsure. Importantly, if they are not regulated, then you have no protection should anything go wrong.
Calculate your finances – make sure that you are aware the full amount you will be expected to pay and when you are going to have to pay it. Think about your other outgoings – food, bills, travel etc., and budget to have enough to pay those as well.
If you are considering using a payday loan to pay off a previous loan, or 'chain credit', then you should seek financial advice immediately.
Pawnbrokers
Pawn shops are a regular sight on most UK highstreets. These stores will lend you money (again, at a high interest rate) with your items left as collateral. It has to be something valuable, such as jewellery or modern technology as the pawn shop will sell it to make back their loan should you be unable to pay it off in time.
You will get your item back if you follow the terms and pay the full amount when agreed, but failure to do so will result in the loss of your valuables.
Pawn shops are governed by the National Pawnbrokers Association and it is worth checking that the pawnbroker you intend to deal with is a member.
Like payday loan companies, pawnbrokers should be seen as a last resort. If you are struggling financially, then you may fail to reclaim your item before it is sold.
Unlike payday companies, however, pawnbrokers have long been an established part of the culture and have a history which is respected. They will give you a 14-day cooling off period during which time you can change your mind, and hold themselves to standards that includes giving you the difference between the owed amount and the final sale price of your item should they have to sell it to recoup costs.
Home Credit
Also called 'doorstop lenders' home credit is a system whereby you borrow an amount and pay back to someone who visits you regularly for the money. The interest rates are very high and though the repayments are often very small amounts designed to make paying back the loan seem easy, in truth they overall amount paid back is substantial. A £200 loan borrowed in this manner can result in almost £400 being paid back in a single year, even though the thought of it only being £7 a week can seem small.
Home credit lenders are also regulated by the FCA and cannot simply turn up on your door and require written permission to visit. If you have any problems, seek advice.
Experian's free credit checker
An Experian account is free and updates your Credit Score every 30 days if you log in. You can also see your chance of being approved for credit cards and personal loans before you put in an application. This can help prevent any damage to your credit score by checking before applying for credit to see if you are likely to be refused or not.
The Experian Credit Score gives you an idea of how lenders may view you. It reflects your credit history, which companies look at to help them decide if you're a reliable borrower. You can check your score for free – the higher it is, the better your chances of borrowing money at the best rates. It's based on your financial behaviour, so you have the power to change it.
Head over to their website and get your free credit check.
Rebuilding Poor Credit
For further information on rebuilding poor credit, read our articles Fixing a Poor Credit Rating and Loans for Bad Credit
---