A guide to getting a mortgage on a low income
---
---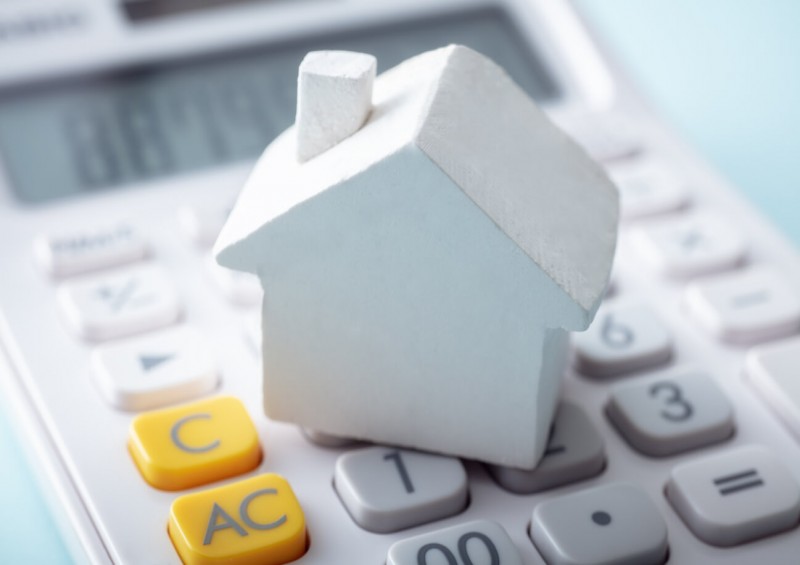 When you apply for a mortgage, it's not just your salary that's taken into account. Many low income earners are missing out on property ownership by mistakenly believing they simply don't earn enough money to buy a house.
Can I get a mortgage with a low income?
Yes, getting a low-income mortgage is very often possible, especially if you meet some of the following criteria:
You have a high deposit (25% or more of the purchase price)
You have a family member or friend who'll act as Guarantor
Your credit score is good and you have a great credit report
You have nominal outgoings
You're buying a really cheap property
You have a supplemental income (including certain benefits)
In addition to your earnings, you have capital (savings or assets)
Many lenders do predominantly base a mortgage offer on your salary and that can sometimes be as high as 4-6 times your yearly earnings. For example, Nationwide is giving a helping hand to some first-time buyers by allowing them to borrow up to 5.5 times their income but most lenders typically offer 4 or 4.5 times your salary or joint income.
There are also many more types of mortgages (and this can include a buy to let mortgage) where affordability is the main criteria and earnings are less of an issue.
In fact, it's sometimes possible to get a mortgage with no income or with bad credit (if you have a low credit rating) from certain niche lenders if you instead have certain assets to rely on. To get a mortgage with no income by assets, lenders will want proof that you can pay a mortgage by using proceeds from an asset like a pension, cash reserves or a property that you own.
You might also be interested in: What stops you getting a mortgage?
What is the minimum income you need to qualify for a mortgage?
To be eligible for certain mortgages, you need to earn at least £20,000 per annum.
However, there are other low income mortgage lenders who have no minimum income threshold and will consider offering you a mortgage if you meet some of the criteria mentioned in the bullet-pointed list above.
You may also like: What to know before applying for a £250,000 mortgage.
How can I buy a house if I have a low income?
If you don't earn very much or are on the minimum salary, some specialist lenders may allow you to rely on certain types of benefits to supplement your income and enhance affordability for a mortgage. However, for benefits to be accepted by a lender, you must be in full-time employment or retired.
Benefits that you may be able to use towards your mortgage application include:
Child benefits
Child tax credits
Working tax credits
Universal credit
Disability living allowance
Incapacity benefit
Carer's allowance
Attendance allowance
Pension credit
Maternity allowance
Widow's pension
Industrial injuries benefit
Severe disablement allowance
Scroll down to "How to get on the property ladder with a low income" to find out about many more ways in which you can buy a house on a low income, especially if you're a first-time buyer.
Can I use my assets to replace income?
Yes, there are niche lenders who will provide mortgages for unemployed people who can instead use alternative income sources such as one of the following types of assets:
Pension funds
Stocks and shares
Investment property
Trust funds
Additionally, if you're unemployed and in receipt of certain benefits like Universal Credit or Job Seekers' Allowance, you may be eligible for Support for Mortgage Interest which is a government scheme to help with mortgage payments for low income borrowers.
There are also certain lenders who will allow some applicants to apply for a mortgage on benefits if they meet certain criteria - see below for a full list of potentially eligible benefits.
Who do I speak to about getting a mortgage with a low income?
The best way to get help with a mortgage on low wages is by instructing a whole-of-market mortgage broker who will be able to find you the best deals for your circumstances.
Alternatively, you can search for low-income mortgages online and compare deals.
There are also many online mortgage calculators you can use for free to roughly gauge your eligibility.
You might like: The stages of purchasing a house (UK).
How to get on the property ladder if you have a low income
If you're a first time buyer on a low income, there are lots of schemes and deals out there to help you get your foot on the first rung of the property ladder.
The government offers various affordable home ownership schemes to first-time buyers including (click the links for full details):
Help to Buy
If you're a first-time buyer (FTB) aged 18 or over and have a 5% deposit, you could be eligible to buy a property through the government's Help to Buy Equity Loan scheme.
To help FTBs afford to buy a new build house, the government lends up to 20% of the purchase price (or 40% in London).
Shared ownership
Shared ownership minimum income property purchases are possible if your household earns £80,000 or less a year (£90k in London) and can't afford a deposit and mortgage for a home needed for your circumstances.
You may be able to purchase a 25% to 75% share of a property (and only 10% for some properties) and pay rent on the remaining share of the property.
Lifetime ISA
Any FTB between the age of 18-39 can open a Lifetime ISA and save up to £4,000 a year. The government contributes 25% on every new payment and funds can be used as a deposit by FTBs if they meet certain conditions such as the property value being less than £450,000.
Right to Buy
Most council tenants are able to buy their council home at a discounted rate through the Right to Buy scheme.
Right to Acquire
Most housing association tenants can buy their housing association property at a discounted rate through the Right to Acquire scheme.
Discounted Sales
Some councils and housing associations sell new build homes at a discounted price of 25% to 50% less than the full sale price. You should contact your local council to see if they offer discounted properties for sale and what the eligibility criteria is, as not all councils offer Discounted Sales and each has their own eligibility criteria.
Mortgage Guarantee Scheme
The recently launched Mortgage Guarantee Scheme allows FTBs or current property owners to get a mortgage with a small 5% deposit on properties costing up to £600,000. The government provides lenders with a guarantee that they will pay some of a borrower's mortgage if a borrower stops paying it for any reason.
Stamp Duty Land Tax relief
Until 30 September 2021, buyers will not have to pay Stamp Duty Land Tax when they purchase a property up to the value of £250,000. From 1 October 2021, the threshold for Stamp Duty will be lowered to the normal [standard] rate of £125,000.
First Homes scheme
The First Homes Scheme helps FTBs and key workers buy properties at a discounted price and get on the property ladder. The discount is typically 30% less than the market value of a property and in certain areas, sometimes as much as 50% discount can be applied.
Help to Build
Similar to the Help to Buy Scheme, the government proposes launching a Help to Build scheme later this year (2021) to help buyers build their own homes with the assistance of an equity loan. If you want to know more about building your own home, visit the Self-Build Portal.
To find out more about many of the above schemes and decide which one might be right for you, visit the government's ownyourhome.gov.uk website and use their scheme finding tool.
For more related information and advice, check out our guides below.
Related guides
---