What is Cyber Insurance and Who Needs it?
---
---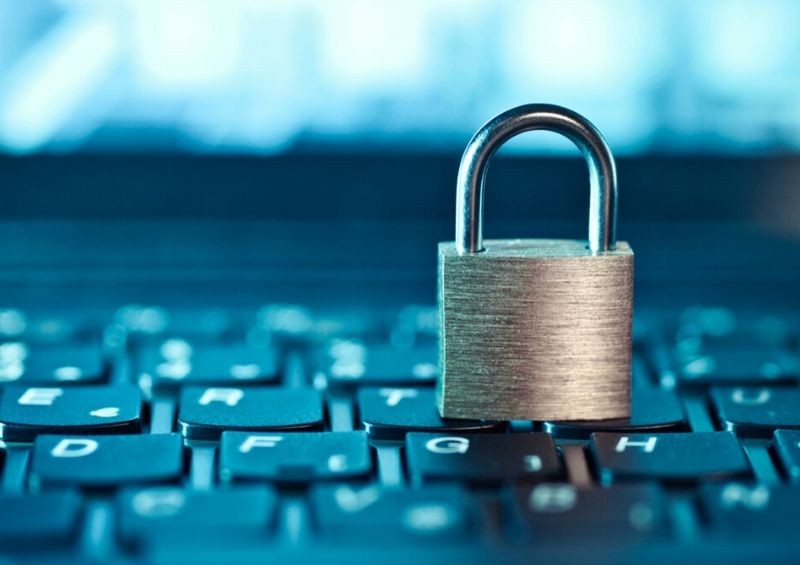 Cyber insurance is a relatively new, emerging market that has evolved in response to rising cyberattacks and crime.
More and more businesses (and individuals) rely on computing and the internet, but the ever-present threat of cybercrime has seen almost half of all UK businesses suffer some sort of cybersecurity incident in the last few years.
In order to ensure that companies and individuals who depend heavily on the internet and computer systems stay protected against the cost of being a victim of such crime, cyber insurance is certainly a policy worth considering.
What is cyber insurance?
Cyber insurance (also referred to as cyber liability insurance) is a type of policy that protects your business and yourself against the costs that could arise if you become a victim of cybercrime.
If, for example, a virus attacks your computer system, a breach in security leads to significant customer-data theft, or human error causes your IT infrastructure to fail, cyber insurance could help compensate you for any costs or losses.
Who needs cyber liability insurance?
Cyber risk insurance is typically purchased to cover businesses that rely heavily on computer systems and the internet, but personal cyber insurance policies are also available for individuals, such as self-employed freelancers.
It's important that you consider taking out cover if you:
Rely on IT infrastructure (computer software and the internet)
Have a website
Hold electronic data on customers, clients or employees
Imagine your website, software or data was a victim of a cyberattack, hacked and infiltrated - how would you be affected? Would the company lose money? Would you be susceptible to claims for losing data? Could you afford to rectify the problem? With a good cyber insurance policy, you'll have a reliable safety net to fall back on in the event of an incident.
The average cost of a cyberattack for smaller businesses is around £5,000 to £20,000, depending on the severity of the incident and the amount the company relies on IT systems. Half of all businesses in the UK have experienced a cybersecurity incident in the last few years, so cyber cover is a welcome addition to most companies' insurance packages.
Cyber insurance won't stop cybercriminals, but it will provide you with financial support if you're ever a victim of an attack. Rather than a security guard, think of it more as a problem-solver, like Winston Wolfe!
What does cyber insurance cover?
Cyber security insurance provides protection against a variety of potential costs related to IT infrastructure, including technical repairs and preventative measures. The level of cover you get depends on the provider and policy you choose.
A good policy will cover:
Data breaches
Security failures
Human error
Financial crime
Property damage
Business disruption
How much does cyber insurance cost?
Most standard cyber risk insurance policies cost around £10 per month with many UK providers. For example, cyber cover starts from just £10.70 with PolicyBee (a specialist broker) and includes £100,000 to cover hacks, data breaches, system repairs and lost income, as well as an additional £50,000 to protect against financial crime and social engineering.
Cyber insurance providers in the UK
Cybercrime insurance is quite a specialist policy, so the providers on offer in the UK are limited. Some of the best insurers include:
Hiscox Cyber Insurance
Aviva
AIG
Pen Underwriting
Bluefin Professions
CFC Underwriting
NIG
QBE Europe
Many of the above are specialist business insurance providers, but it's also important to get in touch with independent brokers as well, as they know the industry inside out and will make sure you get the best deal for your personal situation.
How to buy cover to protect yourself or your business
Be sure to compare cyber insurance from as many providers as possible before buying cover. As we recommend with all types of insurance, from gadget cover to life insurance, it's important that you compare policies from a variety of providers before signing on the dotted line. If you compare the level of cover and the cost of the policy, you should be able to find the best and most affordable deal for you.
Be aware that some providers have certain requirements that policyholders must meet in order to qualify for cover. The criteria often relates to how much you work to reduce the likelihood of needing to claim, your existing cyber security precautions, your reliance on IT systems, and whether you or your employees follow the best practices of internet safety.
Other policies that you might need
As a freelancer or business owner, you might also want to consider adding the following policies to your insurance package:
Public liability insurance
Office and property insurance
Business interruption insurance
Directors' and officers' insurance
See our guide to Protecting Your Business for more information on business insurance policies.
---