Small Businesses: Outsource These Tasks to Save Money
---
---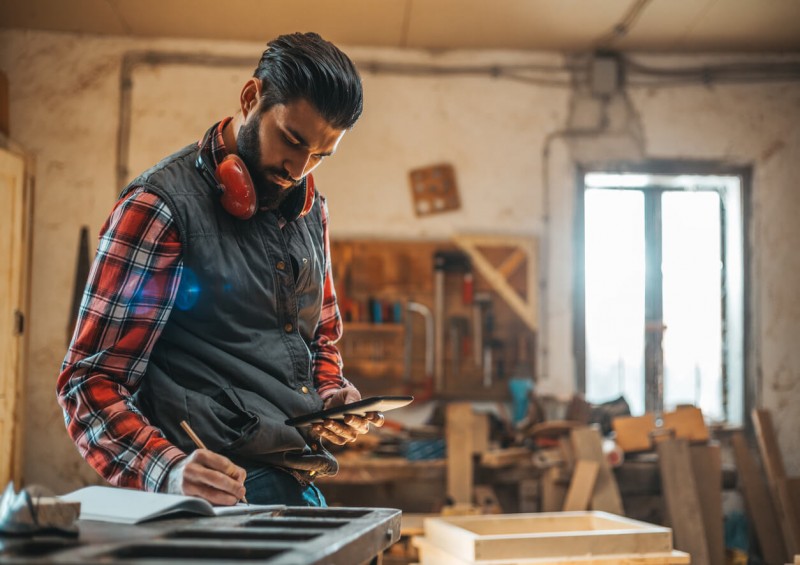 In today's climate, start-up business owners are always going to be looking for ways to cut costs in their business, while remaining as competitive as possible.
The structuring and management of your company, including which tasks are done in-house and which are outsourced, are all factors that contribute to the profitability and productivity of your small business.
Although you're initially spending money when you outsource, it can help grow your business and save you money in the long-run. Outsourcing can be done regardless of how big your business is nowadays, due to the accessibility of freelance workers and contractors - thanks to modern day technology.
Outsourcing as a small business owner can enable you to focus on evolving and improving your business, rather than spending all your time trying to manage repetitive and specialist tasks that could be done by an experienced contractor.
It's also more efficient than attempting to train your current employees to do a bit of everything, allowing them to focus on what you employed them for in the first place and avoiding any costly mistakes that can occur so frequently when multi-tasking.
Here, we take a look at how small businesses can save money by outsourcing, what you should outsource, and when you should decide to bring contractors in.
What Is Outsourcing?
Outsourcing in business essentially refers to the practice of hiring a contractor or freelancer outside the company to provide a service that was traditionally done in-house.
Business owners usually outsource as a cost-cutting measure, enabling them to avoid employing someone full-time), or a way of reducing the workload for themselves or current employees.
What Should Small Businesses Outsource?
As a small business owner, you'll naturally be rather hesitant about taking the leap into the world of outsourcing. However, outsourcing some key activities within the business could transform your company to a far more productive and efficient one.
Today, you're able to outsource pretty-much anything with the help of the internet, so here are some tasks that you can easily allocate to contractors in order to expand the business and help you save money…
Small Business Bookkeeping
Finance is an area where you can't really afford to make mistakes, especially as a small business, and it goes without saying that bookkeeping can take a massive chunk out of your day as the company owner, especially if you're not an expert in the field.
Outsourcing a bookkeeping expert will give you peace of mind, knowing that someone experienced and competent is handling your finances, rather than yourself (a very busy business owner) or a non-specialist employee.
Small Business Payroll
Given the tax laws and legal regulations, payroll can take a serious amount of time and effort, and mistakes can be very costly for a small business.
There's a lot more to payroll than simply calculating your employees' hours worked and their salary payouts - one mistake could trigger tax audits and cost your business thousands.
Outsourcing payroll to a reliable service will help you avoid making any mistakes, whether it's due to a lack of expertise or simply because you're juggling so many different tasks at once.
Content Marketing
Effective content marketing can provide small businesses with leads and strengthens the company's relationship with its customers. You may not have the budget to hire an in-house marketing executive, and you shouldn't spend your own time creating content when that's not your area of expertise, so the simple answer is to outsource.
By hiring a freelance writer, you will save yourself money while building the reach of the business and enhancing the number of leads generated – furthering the chance of profits.
Admin
Administration and scheduling are time-consuming tasks, and should be designated to outsourced contractors rather than being done by either the business owner or an employee that specialises in another field.
Having an outsourced service working solely on the admin side of your small business will increase productivity and free up a lot of time that you can use to focus on the development of the company. You can now also use virtual assistants, with scheduling software programmes available to automate a lot of the administrative work for you.
Generally, you should outsource your (or your business') weaknesses, repetitive work, and tasks that require specialised knowledge.
Too Small for Outsourcing?
You may not need to outsource while your small business is just starting out, especially if your budget is pretty low. However, outsourcing is now far from expensive and is becoming increasingly more accessible thanks to recent tech advances and useful websites that advertise freelancers.
It's now very easy and affordable for small business owners to search for highly-qualified professionals that are willing to work on an outsourced basis, and competition means that the prices have dropped considerably in recent years.
How Does Outsourcing Save Your Small Business Money?
As your small business grows, you and your current employees can quickly become overwhelmed with the volume of work that has to be done, as you try to run the business' day-to-day operations yourselves. You then become unproductive, as multi-tasking or handling many projects at the same time has been proven to cause a 40% decrease in productivity.
When non-specialist employees are asked to cover specialist tasks, such as payroll or bookkeeping especially, mistakes are made which can cost the company massively.
Outsourcing avoids these problems and is not nearly as expensive as hiring a full-time employee; you simply have to spend a little to benefit a lot in the long-term.
Outsourcing can help grow your small business and propel you to bigger and better opportunities, with specialist employees taking care of matters within their expertise only.
Here's a list of the main benefits of outsourcing:
It enables the owner to focus on growing the business.

It's an easy way to cut costs in business, being less expensive than paying a full-time employee, but offering the same benefits.

Current employees will not be overworked and they will be able to focus on the job that they were originally employed to do.

It avoids costly mistakes with payroll and finances.

Productivity and efficiency increases.
After Deciding to Outsource a Contractor
Once you've found a contractor or freelancer to work for your small business, you must do a few things to ensure that the process runs as smoothly as possible.
Draft a contract and outline their exact responsibilities and your expectations of them in writing, being as specific as possible to avoid any disputes.
You must also let go of the task, if it's you that previously managed it. You may feel attached to every piece of your business, and that's understandable, but you must let the contractor take control of the job they've been assigned. It quickly becomes a pretty pointless practice if you outsource but continue spending hours of your own time overseeing and managing that contractor.
Running a small business is never easy, but outsourcing these tasks should make your job a lot easier, save you money, and expand the growth of your business to a new level.
If you liked our small business tips, you may want to take a look at our wide range of money-saving resources, all created to help you with your financial affairs.
We also offer a range of business insurance resources, including how you can protect your business, your responsibilities as an employer, and guides to professional and business indemnity insurance in the UK.
---