Saving on Company Costs
---
---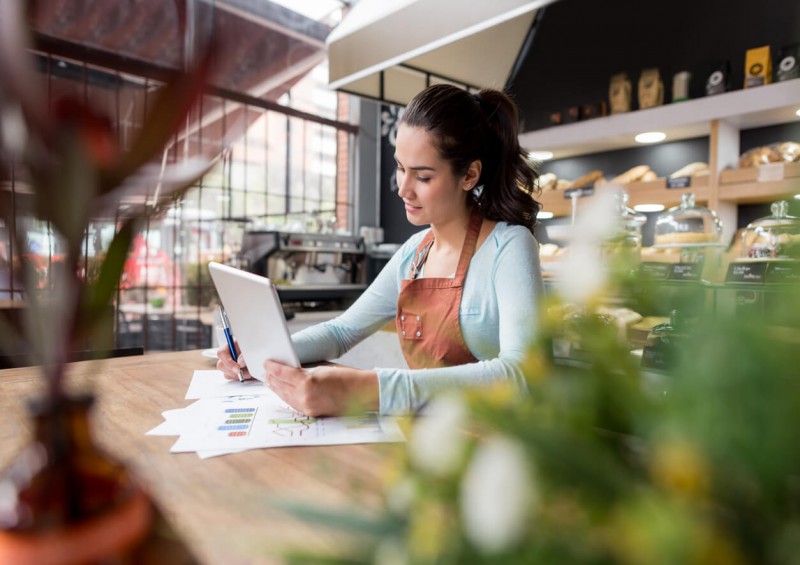 Running a business can be incredibly rewarding, but often money is tight and making the decision between when to spend and when to hold back can be the difference between a successful period and a damaging one.
As part of a new series of articles looking into ways to help small businesses and save businesses money, Compare UK Quotes is bringing its financial expertise to the SME sector!
How to cut costs in a company – innovative cost-saving ideas that don't sacrifice on quality
1 – Utilise the power of organic advertising
Getting new customers is key to business growth, no matter what market you are in, but ploughing huge budgets into advertising is typically out of reach for most smaller companies looking for ways to reduce costs. Search Engine Optimisation (SEO) in order to make your website stand out from the crowd in Google searches however, doesn't have to cost the Earth.
There are two sides to SEO – good regular authoritative content, and clean site engineering. If you have both, you will find the attention your website gets is significant and converting that initial intention into solid sales down the line will also fall into place. Add a solid social media campaign and suddenly, your little-known company has become a sensation.
Of course, getting all those experts in to improve your marketing can't be cheap, can it?
2 – The power of outsourced contractors and consultants
You are not the only one growing a new company. Plenty of extremely talented individuals are busy building their own companies – SEO experts and marketeers, copywriters, social media gurus and website designers are all available online to help you take your business to the next level – at a reasonable cost to you.
Trying to build a marketing team in-house is staggeringly expensive - there are regular salaries to think about but also a need for equipment and office space, sick-pay schemes and lunchtime perks… By the time you have everyone in place, you've invested hundreds of thousands of pounds and you're yet to see any sort of return.
Through using external contractors, you can find people ten times as talented at one tenth the cost to you. Take care to spend a little time researching your chosen freelancers – look at portfolios and comments from previous clients and pick those who show quality with their work rather than just the cheapest. Cutting corners is not the way forward and there's plenty of quality talent at a reasonable price.
3 – Leasing is key
Unless you have a substantial start-up budget or angel investment, you need cost saving ideas for the office. You are unlikely to be able to immediately afford to buy all the things you need – from company vehicles, to the latest in IT equipment, there's a lot you are going to want in order to set up a working business - even before you've put any people in there.
Asset finance should not be rejected. While leasing can feel like you are throwing money away without gaining any substantial assets, the truth is very different. Through leasing, you get a cost-effective monthly outgoing and you are provided with the very finest equipment and tools while saving money for business capital needed elsewhere.
Need desks and chairs? Consider office furniture leasing. Need the latest tablets and desktop power for your team? IT leasing provides cutting-edge equipment at a fragment of the investment. Expensive specialist machinery? Look into long-term hire options - and anyone looking at vehicles for their business should look no further than leasing to afford top-quality cars and vans with a no-nonsense all-encompassing monthly payment.
As well as providing the items, leasing gives you the support of professionals to help maintain and keep your equipment up-to-date as well as provide a suitable upgrade once items start to lag behind.
4 – Negotiate
Being a top-end entrepreneur also means knowing when to haggle. Almost everything is up for negotiation if you know how to approach it, from your freelancer fees to your utility bill rates. Shop around for everything and don't be afraid to walk away from a poor deal – if you really need to, you can usually come back later anyway!
Remember, costs add up and while it might not feel like much, a few pounds saved on every outgoing can mean enough for an entire salary for an extra employee.
5 – Utilise the power of the cloud
Unless you have very specific requirements for your data storage and access, cloud technologies provide the perfect cost reduction ideas in administration as well as providing employees with an opportunity to connect to work resources at home or while travelling.
Cloud technologies also take a lot of the headache from your administration, providing back-up solutions and system sharing processes that even a decade ago would have required tens of thousands of pounds of specialist hardware and software.
6 – Go for open source or free software solutions
Tired of paying subscriptions for Microsoft or Adobe products? The internet is overflowing with free alternatives like these cost-cutting examples, from the incredibly successful suite of products that form the Google Drive product to online graphics editors such as Pixlr, or quick-use graphics programs like Canva.
While some of the features of these web-based technologies may be cut back, they fulfil the needs of most businesses and have a very attractive price point!
7 – Pay the right salaries at the right time
While it may seem wise to get as much as you can get from an employee for as little as they are willing to take, in the long-term, this approach is going to result in a heavy staff turnover and rising administration costs – not even considering the huge amount of time it takes to train staff to your systems and standards.
By getting your employee package right the first time, you will have happier and more productive staff from the outset and won't have to replace them after six months or a year while they go off to greener pastures.
Paying the right salaries to your staff will encourage the best talent to come to you and ultimately, improve the company portfolio of skills. Here your employees will save the company money – by being loyal, happy and driven.
8 – Listen to your team
You chose your staff because of their skills, experience and ideas – so don't waste the greatest assets you have. When it comes to cost-saving ideas for the workplace, the greatest one is to put everything you have to full use – and that means giving your employees the room to do their job to the best of their abilities.
At Compare UK Quotes, we work behind the scenes to find the best ways for small businesses to save money. Check out our growing library of articles for the small business owner, with help on insurance, car leasing and more.
---