Can You Get Travel Insurance with Covid-19 Cover?
Get Cheap Coronavirus Cover Today
---
---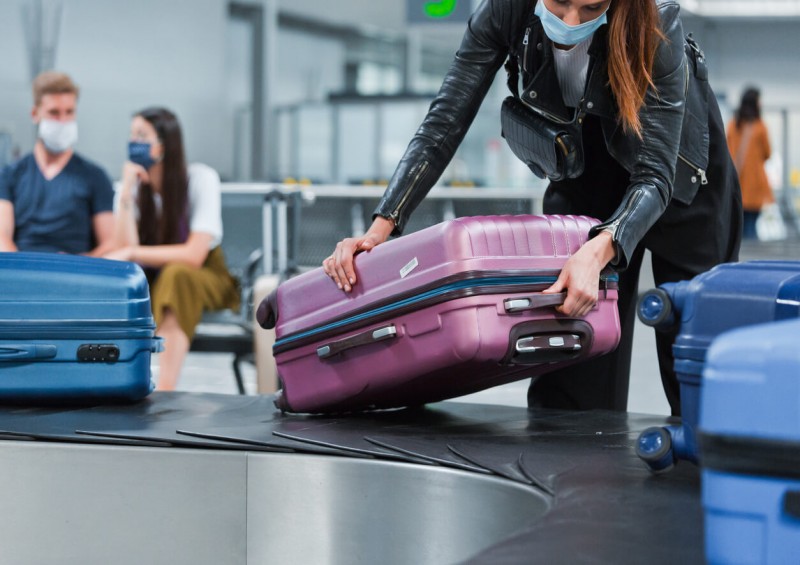 The whole situation surrounding travel insurance has been complex for the last few months, with different policies offering varying levels of cover, endless scenarios to take into consideration, and some providers halting new policies altogether.
Despite the confusion and the constant updating of the list of countries we're not allowed to travel to without exemption, there is now some clarity, as certain providers have begun to offer legitimate travel insurance with Covid-19 cover.
Travel insurance with Coronavirus cover
Many travel insurance companies stopped selling new policies completely when the Foreign & Commonwealth Office (FCO) announced that all non-essential travel should be avoided in mid-March.
However, while many providers are still excluding issues relating to Covid-19 for new policies, there are some travel insurance companies offering specialist Coronavirus travel insurance as lockdown measures are eased.
One of those travel insurance companies is Get Going Travel Insurance.
Get Going Travel Insurance: Covid-19 cover
Get Going Travel Insurance is offering specialist Coronavirus cover for new applicants from just £4.59, allowing you to "travel with true peace of mind". Of course, you will need to get a quote to determine how much you will personally pay for cover, as the cost varies from person to person.
Get Going Coronavirus cover includes the following:
Emergency medical cover up to £10 million, including Covid-19 cases
Cancellation cover for those who are made redundant after booking their trip
24/7 access to a UK-based medical professional (GP) while on holiday
Single-trip and multi-trip policies
Discounts for couples
Bear in mind that your travel insurance policy may not be valid if your holiday destination has not been listed as safe to travel to by the FCO.
You might like: Specialist Travel Insurance
Other providers offering Coronavirus cover
According to Which?, the following travel insurance companies will cover you if you are diagnosed with Covid-19 and need to cancel your holiday:
Abta
AllClear
Allianz Assistance
Axa
Insurefor
Jet2
Nationwide
Staysure
Trailfinders
However, not all of these insurers will provide the same level of cover, and certain things will be excluded from each of them.
Travel advice during Coronavirus
The current rules about who can travel where are changing all the time, but the government has provided a 'travel corridors exemption list', which is essentially a list of countries that we are allowed to travel to without exemption. This list is constantly being updated, so be sure to check the latest FCO advice before travelling.
If you travel to a country and it becomes an area of concern, you may need to self-isolate upon your return.
Here are six travel tips to consider if you plan on going abroad during the Coronavirus pandemic:
Stay up to date with the latest travel news regarding your chosen destination
Purchase travel cover as soon as you book your flights or accommodation (don't wait until just before you leave)
Adhere to social distancing measures
Wear face masks when necessary, particularly on flights
Read the government's safer air travel advice
Keep up to date with advice from the FCO
Getting the best travel insurance during Coronavirus
Travelling abroad will be slightly risky throughout 2020 as the world continues to battle through Coronavirus, largely due to the fact that things are changing on a weekly – if not daily – basis at the moment, and your holiday destination could become a no-travel zone overnight (as we saw with Spain, with the FCO suddenly advising British holidaymakers against all but essential travel on 27th July).
Be sure to check the official advice from the FCO and remember, if you do plan on taking a trip overseas, you should always take out travel insurance (with Covid-19 cover) as soon as you book.
For more information, see our related guides:
---