Medical Cover
Getting Ill Abroad
---
---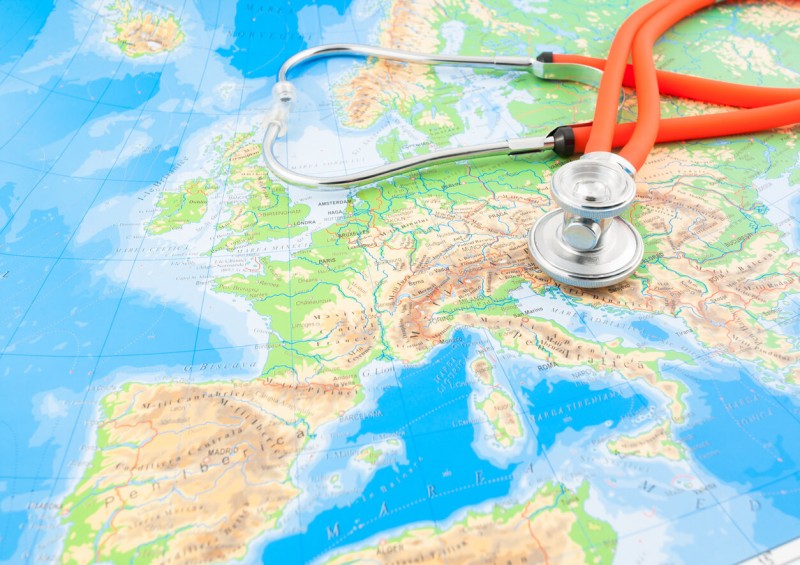 No doubt, the biggest factor when it comes to travel insurance is medical cover.
Free healthcare in the UK through the NHS has been part of the British culture since 1948 – almost 70 years ago. It is fair to say there are few people alive who can remember being an adult before the NHS was in place.
Once you travel away from home, however, you can no longer rely on the National Health Service to see to your medical needs. Different countries have different systems and almost universally, these cost money to use. Medical travel insurance is here to cover the often staggering costs of your treatment in other countries, should it be required.
The Cost of Foreign Healthcare
It comes as no surprise to most that the most expensive country to need medical treatment in is the United States, but other countries, such as Hong Kong and Canada aren't far behind, and even relatively local destinations, including France, will take a large chunk from any budget if you fall ill or have an injury while on holiday.
One of the many unexpected costs covered by medical insurance is that of repatriation – bringing you back to the UK.
Without taking any other factors into account – repatriation alone can run into tens of thousands of pounds!
Is that a bill you want to personally cover?
Of course, cases vary, but there's no doubt that requiring emergency medical treatment on foreign soil is significantly expensive. Here are a few examples:
£3,000 – the average cost of 24 hours in a US hospital.

£7,000 – an average total cost from a broken leg in Canada.

£11,000 – a broken arm treated in Spain.

£92,000 – a heart attack treated on a Caribbean cruise.

£100,000 – stomach infection leading to repatriation from California.
The European Health Insurance Card (EHIC)
The EHIC is a free service which entitles citizens of EU countries to the same state emergency medical treatment of the country they are in as the nationals of that country.
In essence, it provides access to a basic level of healthcare across Europe. While it is not a substitute for medical travel insurance, it does provide a level of peace of mind and will help in emergency situations while you are abroad.
EHIC and Brexit
With the Brexit deals not finalised, no one is 100% sure what will become of the EHIC for UK residents after the UK leaves the EU, but its position is no doubt precarious.
Non-European countries
EHIC-style agreements (known as reciprocal healthcare agreements) exist with a number of countries outside of the EU, including such locations as Australia and New Zealand. Detailed information is available from the NHS website.
Standard Travel Insurance
All standard travel insurance policies include medical cover. Some of the things you will want to take into account are:
Amount of cover

Depending on the amount of time you will be away, and the location, you will want to determine a suitable amount of cover. It can be as small as £50,000 or as large as multiple millions of pounds.

Repatriation

Getting flown home in an emergency can be incredibly expensive. Make sure your cover includes repatriation.

Terms and conditions

Be sure to check the terms and conditions of your medical cover, especially if there is something you are aware of that may affect the policy.

Pre-existing medical conditions

It is unlikely that a standard policy covers pre-existing medical conditions. Be sure to discuss any medical conditions with your provider when you apply, and they will help get you the cover you need.
Pre-Existing Medical Conditions
Travel insurance for pre-existing medical conditions is additional cover for known diagnosed issues.
As insurance premiums are based on the risk taken by the provider, the greater the chance that a claim will be made, the more expensive the cover will be. It is important that any existing medical conditions are detailed in full to help accurately determine the right level of cover – vague answers will invariably result in either overpaying for the policy, or potential disputes should a claim be made – potentially resulting in a claim (or the policy) being invalid.
Pre-existing medical conditions covers a wide range of severities, from something as relatively minor as asthma, through to cancer or heart conditions. If you are in any doubt as to whether something would affect the insurance, it is always better to discuss that openly with your provider rather than keep it hidden. Honesty is always the best policy.
What will happen if I have a pre-existing condition?
If the severity of your diagnosis is low, there is a good chance that it will be covered under standard terms – in that case, you will be offered a normal policy with no additions.
Failing that, you may be offered:
Cover for all other conditions, but an exclusion on your pre-existing condition.

A higher price for your policy.

Specific restrictions, or special terms on your policy.

Higher excess amounts.
There is also the chance of being refused insurance entirely.
See our full guide for information about saving money before going abroad.
---