Travel Insurance Cancellation Cover Explained
Going away this summer? Protect your trip with insurance!
---
---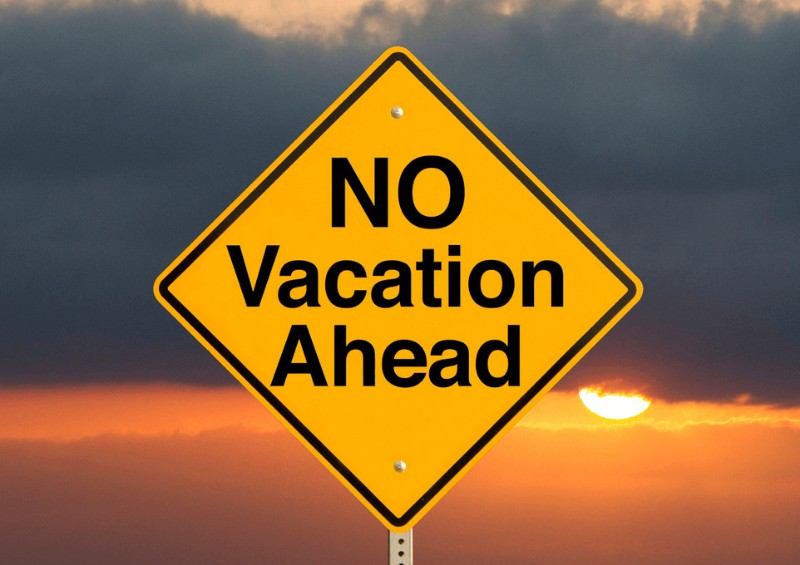 Fingers crossed no one reading this will ever be in a situation where they need to make use of their travel cancellation insurance, but unforeseen circumstances can arise at any moment, leaving us with no choice but to cancel our holiday.
Countless Brits are forced to cancel their holidays each year, but far too many are losing thousands of pounds simply because they don't have the right holiday cancellation insurance in place.
Here's our guide to help you understand what exactly travel cancellation cover consists of and how it may be a very valuable safety net, should the worst happen before you jet off on holiday.
What is cancellation cover?
Holiday cancellation cover is essentially a type of travel insurance policy for those unable to travel after booking a holiday, due to unforeseen and unexpected circumstances.
Cancellation cover is usually included within standard travel insurance policies; it allows policy holders to reclaim the cost of a holiday if they are unable to travel or if the trip is cut short, and will pay out an amount equal to or below the agreed cover limit (minus any excess).
You should always check your travel insurance policy for cancellation cover – don't assume that it is always included, because there are many providers that will not automatically include travel cancellation insurance within your policy unless you request it.
The excess and level of cover varies considerably with each policy, but almost all providers offer some sort of cancellation insurance, should the policyholder be unable to make use of their holiday.
One in four policies will offer discounts if the policy holder opts NOT to include cancellation cover, because there's less chance that they'll need to pay out if no travel cancellation insurance is included.
Think very carefully before excluding holiday cancellation insurance though, as it could cost you thousands of pounds in the long-run.
Travel insurance: When does cancellation cover start?
If you opt for single trip travel insurance (including cancellation cover), your holiday cancellation cover will begin immediately, rather than on a day you request or a date closer to the time of flying.
However, if you have multi-trip or annual travel insurance, it's possible that the cover won't start until a day that you request. So, if you ask for your travel insurance to only cover you between the start and end date of your holidays, you obviously won't get the benefit of cancellation cover before then and will not be protected if you are unable to travel.
Although it's sometimes overlooked, cancellation cover is a highly important element of travel insurance that helps hundreds of thousands of claimants each year.
To ensure that you receive the full benefits of travel cancellation insurance, be sure to get cover as soon as possible and – despite temptations – don't leave it until the last minute.
When will holiday cancellation insurance pay out?
So, what exactly does it cover? Holiday cancellation insurance will typically pay out when a policy holder is unable to go on their trip due to "unforeseen circumstances" – this could be anything including:
You or a family member becoming ill

Being called up for jury service

A bereavement or funeral

A natural disaster

A flood or fire at your home

Being involved in an accident (en route)
What holiday cancellation insurance covers is different with each policy, but you're able to check exactly what eventualities you're covered for before you agree to take out the insurance.
It's likely that you'll be required to present evidence (such as medical records or official letters) to your insurer of the incident that led to your claim before you receive a cancellation cover pay out.
How much will cancellation cover pay out?
Holiday cancellation cover typically pays out up to £1,500 in the UK, while premium policies can go up to £5,000 if your trip is cancelled or cut short due to unforeseen reasons.
You will also only receive this pay out if you are unable to make the most of your holiday due to reasons included within your specific policy. In some cases, your travel provider may offer to pay off some of the holiday itself – in which case, the insurer will cover the rest (up to its limit).
But there are circumstances under which your holiday cancellation cover will not pay out…
When won't travel cancellation cover pay out? (Exclusions)
Your travel or holiday cancellation cover will not pay out if you were under the influence of alcohol or drugs at the time the incident (injuries etc.) took place that led to you cancelling your holiday.
So, if you break your leg while drunk a few days before your holiday and are unable to travel due to that injury, your cancellation cover is very unlikely to pay out.
If you take cancellation insurance out with the intention of cancelling your holiday, it will also be invalid. Although it seems pretty obvious, many people try to take out cancellation cover when they already know that they'll need to cancel – this doesn't work.
For example, you become very unwell a week before your holiday and don't have cancellation cover. You take out a policy with the intention of cancelling the trip. You cancel the holiday and try to make a claim, but the insurance company ask you for proof of when you found out about your illness (medical documents etc.). The insurer will see that you knew about the illness before taking out the policy and the cover will therefore become invalid. This results in no payout for you.
The following reasons for cancelling your holiday may also be excluded from holiday cancellation cover:
Running out of money

Contractual obligations (an 'urgent' business meeting)

Self-inflicted injuries

Illnesses of relatives not considered "close" according to the definition of the insurer
Regardless of your family's situation, some insurers may not define grandparents, aunts, or cousins as "close relatives", and therefore, those family members becoming unwell may not validate your cancellation cover.
Always check your policy for these terms and conditions, and know exactly what you're paying for before signing on the dotted line.
Take travel cancellation insurance out at the time of booking
To avoid your cancellation cover becoming invalid, make sure you take out travel insurance at the time of booking and ensure it is active immediately.
Don't wait until you know you'll have to cancel your trip, because that will simply leave you with nothing; take it out as soon as possible for the avoidance of any doubt.
The best travel cancellation cover
Be sure to shop around before you commit to a policy, because you'll often find a better travel insurance quote by comparing different providers.
However, you should avoid suspiciously cheap policies, because these are often too good to be true. With the cheapest travel insurance policies, cancellation cover may be totally excluded, or you may only be covered for the bare minimum eventualities.
For the best cover, you should look for a cancellation policy that will pay out around £3,000, or at least enough to pay out an amount representative of the total cost of your holiday.
A summary of our advice
Purchase travel insurance with cancellation cover as soon as your holiday is confirmed, initiate it from the date you took it out, and ensure that it protects you from all possibilities – from cancellation and delays, to medical costs and loss of luggage.
Check out our useful guide if you want to know more about travel insurance, or if you're ready to jet off, you might find use in our holiday money-saving tips!
---