Different Types of Life Insurance Cover Explained
An explanation of the different policies available
---
---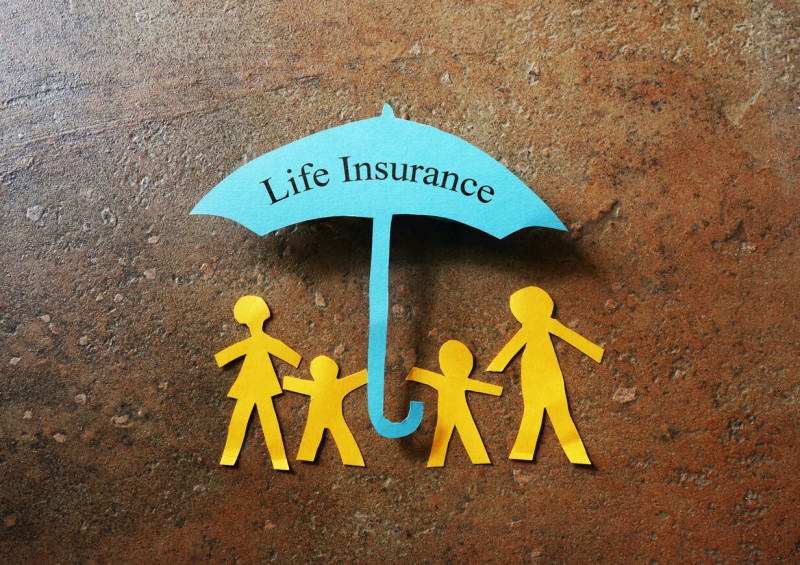 Could your spouse continue paying the mortgage if you were no longer around?
Would your children cope without your financial support?
How would you afford to live if you were too ill to work?
One simple solution to these common concerns is life insurance.
But what is life insurance, what types of policies are available and where can you get a cheap deal?
Here, we explain all you need to know about the main types of life insurance in the UK.
What is life insurance?
Life insurance is an agreement between a policyholder and an insurance provider, where the insurer is obliged to pay out an agreed amount of money if the policyholder dies or becomes critically ill (depending on the type of policy in place). In return, the policyholder must pay monthly premiums in order to fund the policy.
People usually take out life insurance to provide their loved ones with financial support when they're no longer around, or to cover themselves if ever they are unable to work due to a critical illness or injury.
What types of life insurance policies are there?
There are several types of life insurance policies available in the UK to suit all different needs and requirements, including (but not limited to) the following:
Each individual policy will differ as policyholders will have varying needs, preferences and requirements, so the exact level of cover offered by each type of insurance is not set-in-stone.
It can be quite difficult to get your head around all the different types of life cover on offer, so here's a breakdown of each policy, their main features, and who they could benefit.
What is whole of life insurance and how does it work?
Whole of life cover is the simplest form of life insurance – you pay monthly premiums and, when you die, the insurers are guaranteed to pay out an agreed lump-sum to your family (subject to your policy terms and providing you were truthful when applying for life cover).
Whole of life cover is often purchased as funeral cover, because it stays with you for your entire life and pays out upon your death, no matter when that is, and it makes sure that your family do not have to shoulder any costs associated with your death (including inheritance tax bills, debts, and funerals).
Whole of life premiums can be more expensive than some other types of cover, as your family are guaranteed to receive a pay-out at some point.
You might like: The Average Cost of a Funeral in the UK
The cost of whole of life insurance varies considerably depending on your personal circumstances and your requirements in terms of the cover you want, but some people manage to get cover for as little as £10-15 per month. Read our guide on the average cost of life insurance for more information.
What is term life insurance?
Unlike whole of life cover, term life insurance only covers the policyholder for a fixed amount of time. This means that it has a start date and an end date, and your chosen beneficiaries are not guaranteed to receive a pay-out.
The advantage of this is that the premiums usually cost significantly less than whole of life cover, as it is not a guaranteed payout. Although the cost of premiums will vary between policyholders, you should find that term cover is cheaper than the equivalent whole of life insurance. Some people pay as little as around £4 per month for cover, so it can cost less than the basic Netflix subscription!
Read more: 5 Everyday Things that Cost More than Life Insurance
The potential disadvantage is, of course, that your family will not receive a pay-out if you outlive your policy's term, which could be 25 years from its start date, for example.
Term life insurance is often taken out for the duration of a mortgage, to ensure that the policyholder's spouse isn't left with huge debts when they're no longer around.
There are two main types of term life cover:
What is decreasing term life insurance?
Decreasing term life insurance is by far the most common type of cover in the UK. It is sometimes even required by some mortgage providers as a way of covering mortgage payments and securing the family home if the worst should happen.
Decreasing term life assurance is a cost-effective policy tied to the remaining mortgage amount. It is called 'decreasing' as the sum assured (the amount paid out to your family when you die) is lowered as the months go on to match the remaining sum of the mortgage.
This way, the pay-out is always enough to clear any outstanding mortgage payments while reducing the risk for the insurers, thus resulting in lower premiums. It's a win-win situation for both the policyholder and the insurer in many ways, and you should never be "over-insured" as it adjusts alongside your mortgage.
Decreasing term insurance is surprisingly affordable and a definite must-have for anyone with a mortgage and dependants (including a spouse or children).
Bear in mind that you will no longer be covered once the term ends, so think of it more as an insurance policy to cover certain elements of your life, such as your mortgage. If you would prefer to have cover for the entirety of your lifetime, whole of life cover may be a better option for you.
For obvious reasons, it is also known as mortgage life insurance.
What is level term life insurance?
Level term life insurance is designed to provide a fixed lump sum to your loved ones in the event of your death.
How does it work?
You set the length of the level term policy (e.g. 20 years) and the amount of cover (e.g. £200,000), and if you die within that 20-year period, the policy would pay out the full lump sum (subject to your policy's terms). The amount of cover and cost of premiums stay the same throughout the policy term. If you don't pass away during the policy's term, the cover will simply end with no pay-out provided.
Level term premiums are often considerably more expensive than an equivalent amount of decreasing term cover, but that is because the amount paid out never decreases.
Level term policies are usually put in place to cover family expenses upon an unexpected death, such as university fees, or providing children with financial support to get started in life.
For this reason, the policy's term is usually designed to come to an end when the policyholder believes that it is no longer needed – for example, when their child leaves university or reaches 21-years-old and doesn't need financial support anymore.
What does over 50s life insurance cover?
It can be difficult to get standard life insurance as time goes on, as health questionnaires are rarely simple affairs. People over the age of 50 who are looking to get cover despite pre-existing medical conditions may want to consider over 50s life cover, as it guarantees a whole of life level of insurance without delving into your medical history or asking you to fill out lengthy forms.
To cover the higher risk that over 50s policyholders pose to insurers (and the fact that the insurer will need to pay out at some point), over 50s policies tends to have larger premiums than the alternatives, but anyone over fifty is guaranteed cover, no matter what. There is no medical check and the only lifestyle choice you will be questioned on is your smoking status.
Read more: Life Insurance for Smokers in the UK
Over 50s policies are particularly useful for those who haven't set up life insurance previously and want to cover the cost of their funeral before it's too late.
What is critical illness cover?
Critical illness cover is slightly different to other traditional types of life insurance, as it pays out when the policyholder is diagnosed with a specified 'critical illness', rather than being paid out upon death.
Illnesses covered usually include:
Strokes
Heart attacks
Blindness or deafness
Organ failure
Multiple sclerosis
Alzheimer's disease
Some types of cancer
In many cases, the policy will only cover certain severities of these illnesses, so make sure you fully understand what you're covered for and check this with your provider before committing to a policy.
Some critical injuries are also included if you are unable to work as a result, including loss of limbs, for example. Alternatively, you may want to consider some form of income protection insurance, which provides a pay out if you are injured or unwell and unable to work.
Get your free life insurance quote today using the button below; it only takes a few minutes and you'll be able to see all the best deals for your personal needs and requirements from a wide selection of providers:
Do I need life insurance?
Anyone above the age of 18 can take out life insurance, but not many people tend to think about putting those plans in place at such a young age. And, for many people who have no dependants or major assets, having life insurance might not seem worth it just yet. However, there are a number of strong reasons for taking out a life insurance policy sooner rather than later, including the fact that younger people are generally offered cheaper premiums.
Many people choose to take out life insurance when they have their first child, get married, or buy their first home, due to the financial commitments that all these milestones involve.
Read more: What Insurance do I Need?
Here are a few reasons why you should take out life insurance as soon as you can...
Cheaper cover and guaranteed premiums
Most life insurance premiums are fixed, meaning that they are locked in at the time of taking out the policy and are primarily based on your age and health.
A younger policyholder is likely to pay considerably less for the same cover as a person even ten years their senior, because they pose less risk to insurers. Taking out life insurance cover during your 20s will save you hundreds of pounds in premium payments each year, and the amount you pay should remain the same for the rest of the policy's term (depending on your policy).
Good health equals low costs
Most people are at their fittest during their youth – not only have you got age on your side, but you should generally be healthier.
This type of health status translates immediately to cheaper life insurance, saving you money in the long-run.
Something could happen tomorrow
We don't like to think of it but life is full of risks, which is why life insurance exists in the first place.
Often, advisors hear about people who were planning to get life insurance and put it off day after day - then something happened and they unfortunately left their family without any adequate financial protection.
Get cheap life insurance today
Remember, taking out life insurance isn't an unecessary expense – you're protecting your family and putting a plan in place for the inevitable, regardless of how far away death may seem at the moment.
And, what's more, you can now get life insurance with a free gift to make the process of taking out cover seem a lot more bearable! Gifts include gift cards up to a massive £250 and a free trip to the USA. We don't advise choosing a policy based on the free gift on offer – always make sure that you are getting the best cover for you and your situation, despite any insurer incentives – but it can help if you're deciding between two providers, for example.
Read more: Life Insurance With a Free Gift
If you're ready to start looking into life insurance and getting quotes from some of the best UK providers, tap the button below and start planning for the future today.
For more information, be sure to check out our related guides:
---