Whole of Life Insurance
The Cost of Death
---
---
It can almost seem as if life becomes more expensive the longer we live it. As children, we are unaware of the concept of money, discovering it at first through a desire to buy sweets or toys with pocket money. Young adults begin to learn about rent and the idea of paying bills, but it's not really until we're about to become parents that most of us really understand the true costs of daily living.
It's not until later that we fully comprehend that, as a final indignity; we have to pay to die.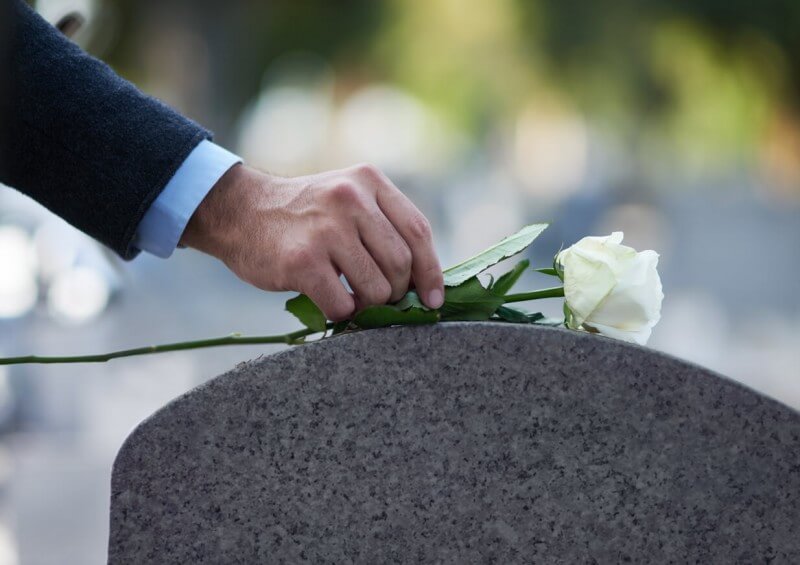 The Funeral Bill
According to the Royal London National Funeral Cost Index Report 2017, the average cost of a funeral with a traditional burial is £4,257, while that for a funeral with cremation is slightly lower at £3,311.
For many, those numbers are such a heavy weight added on to the sheer grief of having lost a loved one. Some families stumble unwittingly into debt, while others have to accept the loss of the funeral ceremony itself and go for the most basic direct cremation.
But even that is approaching two thousand pounds!
Whole of Life Cover
Life insurance is available for a great many things – covering mortgages and the loss of salary due to illness in our working years, providing for the children while they are still dependants, or covering periods of ill health.
At its core, life insurance has always been there to cover the funeral expenses when we die – even the Greeks and Romans had it, over 2500 years ago!
Whole of Life (WoL) is the very simplest and most universally understood type of life insurance. You pay into it every month from the beginning of the policy until you die and it is guaranteed to pay out upon your death, whether that happens at the start of the term, or a century later.
As WoL is definitely going to pay out on your death, and as (unfortunately) your death is a guaranteed event, the insurance companies know that eventually the policy will have to pay out. Consequently, premiums are somewhat higher than other insurance policies to cover this. In a lot of ways, it can be seen as a long-term savings account that can be drawn out early before you've even had the chance to save!
Ultimately, Whole of Life insurance is the perfect cover to protect your family from the additional hardship of covering unexpected funeral expenses.
Over 50s Cover
A standard Whole of Life policy, like most life insurance cover, will be subject to a number of terms from the insurers and the price of premiums will be dependent on your current situation, including health and age.
It's something that can put a lot of people off life insurance – especially if they either currently have, or have recently suffered a serious illness or injury. All too often, people assume that they will be refused life cover due to their medical circumstances and don't even get to the stage of making an enquiry.
Over 50s cover is designed to give WoL-style cover for those with existing medical conditions – without putting them through a long, and sometimes upsetting, medical or health check.
As long as you are over fifty years old (as the name of the cover suggests!), you are guaranteed Over 50s cover!
There are a few differences with between WoL and Over 50s cover, but it provides the perfect answer to funeral expenses for those who may be declined the standard Whole of Life insurance:
You must be over 50 years old to qualify.

Premiums are generally slightly higher than traditional whole of life cover.

There's a two year deferment.

This means that should you die in the first two years; the policy will not pay out the full cover. Your money is not lost though, as it will pay 150% of the amount you have so far paid in premiums.

If, during the first two years, death occurs through an accident, the policy will pay three times the normal payout amount.

You only pay the policy until aged 90.

Though you no longer need to pay in, you are still covered for the whole of your life.
Keeping Cover
Remember that life insurance policies only remain in force should you keep up with your regular premium payments – something that is especially important regarding whole of life policies. A new policy can be put in place should a lapse of payments occur, but the premiums are usually greater on policies taken out when you are older.
For more advice on life insurance, whole of life cover and over 50s policies, browse our range of articles right here at Compare UK Quotes.
---