Critical Illness Cover Explained
---
---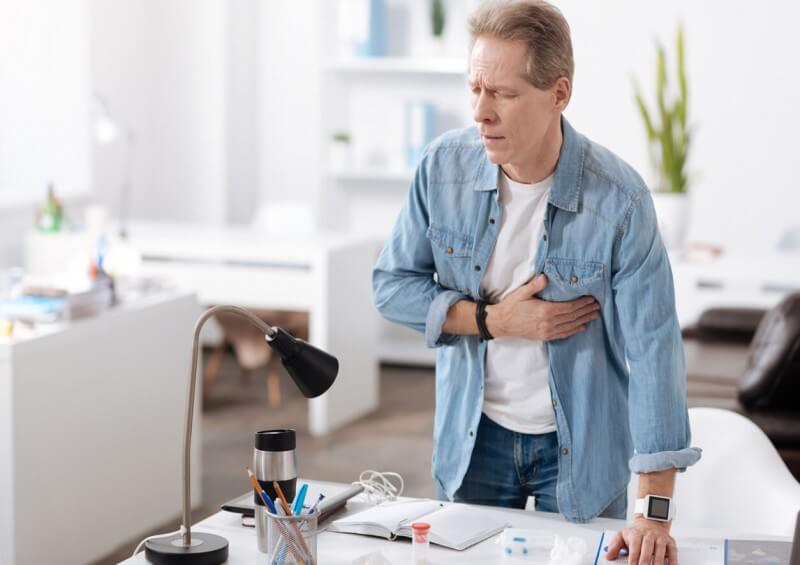 It is common to assume that life insurance is a one-trick-pony – simply paying your loved ones a sum of money when you die. Which, in the past, was undoubtedly true. Modern-day life insurance, however, has a whole host of additional related products that can help give you and your family peace of mind, while catering to your specific needs.
One of those products is critical illness cover (CIC) – a type of insurance policy designed to pay out should a serious, specified condition make you too ill or injured to work.
What does critical illness insurance cover?
This is the biggest, and unfortunately, most complicated, question about critical illness cover. Defining medical diagnoses and symptoms accurately is vital, because each insurance company has its own set of criteria as to what is covered under their CIC policy.
The essence (though not the legal definition) of critical illness insurance is that it covers you should you suffer a major specified illness, such as life-threatening cancer, a heart attack or severe stroke.
The reality is that insurance companies go into great depth as to what exactly the terms of their critical illness insurance mean in order to be able to offer you policies that are realistic and not open to dispute. This also means that there are many illnesses that will be excluded in your policy and will not warrant a pay-out – for this reason, it is important that you fully understand exactly what you are covered for
Thankfully, there are life insurance brokers available online who deal with critical illness cover on a daily basis and are only too happy to go through the specifics of what it does and doesn't cover with you!
Most of the best critical illness cover policies will pay out if you are diagnosed with any of the following conditions:
Some types of cancer
Heart attack
Stroke
Paralysis or loss of limb(s)
Liver failure
Major organ transplant
Blindness or deafness
Parkinson's disease
Severe head injuries
Bacterial meningitis
Multiple sclerosis
Third-degree burns
Remember that you are also able to specify particular conditions in your policy if you want them covered for whatever reason - simply tell your insurance advisor and they should do the rest for you. You may be required to pay slightly more in premiums, but at least you know that you will be compensated if you're ever diagnosed with those conditions.
It is also important to remember that insurers may only provide cover for certain levels or types of the illnesses listed above, so be sure to clarify this first before agreeing to a policy.
How much is critical illness cover?
As with all aspects of life insurance, the cost of obtaining CIC will be personal to you, and is mainly based on your age and health. According to recent reports, the average cost of critical illness cover for a 30-year-old, healthy, non-smoker for a 20-year term would cost around £25 per month, for £100,000 of insurance – however, this could work out cheaper or more expensive, depending on your own circumstances.
Regardless of how much the pay-out is, make sure that you only agree to a monthly premium amount that you can afford comfortably, because the cover will become invalid if you do not keep up with the payments.
Your chances of getting cheap critical illness cover are increased if you adopt a healthier lifestyle as soon as possible, as you are statistically then less likely to develop an illness. For example, you could stop smoking or lose weight, which shows the insurer that you care about your health and will therefore be less likely to make a claim.
See our guide to health trackers and life insurance for information on how you could link the two to get cheaper cover almost immediately!
Standard critical illness cover
It is recommended that the CIC payout amount should be at least two times your salary, allowing you plenty of time off work to fully rehabilitate without worrying about your finances. Assuming a reasonable level of health, adding this level of CIC onto your level term assurance, or other policy, is unlikely to drive the premiums up too high.
Should you want to increase the sum assured to three, four or even five times your salary to give yourself that extra level of reassurance, then the premiums will rise accordingly, but we will do our best to find the cheapest provider willing to take you on.
Decreasing critical illness insurance
It is also possible to link your critical illness cover to your decreasing term assurance, that you would have in place to pay off your mortgage should the unthinkable occur. Decreasing CIC will help pay your mortgage if you become sick in a similar way to the main life insurance policy. It comes with cheaper premiums and is a sensible addition to your mortgage cover
If you're looking for cheap critical illness cover or life insurance, head over to our full guide on how you can reduce the cost of your premiums.
How much critical illness cover do i need?
Firstly, you need to determine whether you need critical illness cover.
Being diagnosed with a serious illness would undoubtedly be a distressing time for you and your family, but CIC can provide a pay-out to ensure that you do not have to deal with the financial stress of missing out on lost wages or medical bills on top of the emotional strain.
If a sudden loss of your earnings would impact your quality of life and that of your dependants, then it's always worth considering critical illness cover. Each person's needs and situation is different, so if you're unsure whether or not CIC is the right policy for you, be sure to seek help from the many insurance brokers on the market that will provide you with free tailored advice.
How much critical illness cover do you need? Well, that also depends on your personal circumstances, but there are a few questions that you can ask yourself to put things in perspective:
Do you have an outstanding mortgage?
Do you have any other outstanding debts that need repaying?
Could you afford medical or travel expenses without a regular wage?
Do you have any dependants that rely on your income?
How will you and your family pay day-to-day bills?
Try to consider what your and your family's life would be like without your wages, and whether you could cope comfortably in terms of the finances.
Choosing the best critical illness cover for you
The complexities of CIC mean that finding yourself the right provider can be a long process, but there are advisors out there to do that work so that you don't have to.
Remember not to make your decision based solely on the policy's cost, especially when it comes to critical illness cover. There are some genuine deals out there that are good value-for-money, but many of the cheaper options might be full of exclusions and could end up being worthless if you need to claim - the insurer has every right to refuse to pay out if the illness isn't specified within the terms of your policy. As well as the cost and level of protection provided, another factor to look out for when choosing the best critical illness cover provider for you is the welcome rewards and gifts on offer.
These welcome bonuses include anything from a £250 gift card from LV= Insurance to a prize draw entry to win a trip to Orlando with Virgin Money.
For more information, head over to our full guide to getting life insurance with a free gift, which includes a list of the best providers. Of course, some of these deals will apply only to those taking out full life insurance, but you should also find plenty of providers that offer free welcome gifts to their critical illness insurance customers too.
If you'd like to know more about other types of life insurance available, be sure to browse our library of articles, including a guide to whole of life cover and term life insurance.
---