Life Insurance FAQs
---
---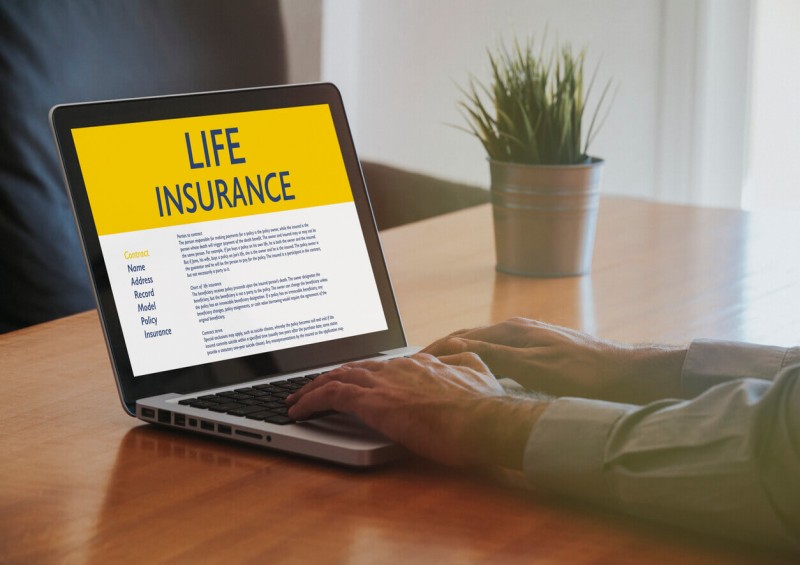 Faced with our own mortality, taking out life insurance or making a Will are not tasks we relish. Instead, we tend to push them to one side and plan on getting these important tasks done another time, but avoiding them can prove costly - especially in the long-run.
This reluctance to take out life insurance is evidenced by statistics. According to a survey by Aviva, 40% of mortgage holders do not have life insurance, and a survey by MoneySuperMarket revealed that 60% of UK adults do not have a life cover policy in place.
However, in 2021, with Covid-19 forcing us to contemplate our own death, a lot more of us are now taking out life insurance and making wills, predominantly online, more than ever before.
As a result of the pandemic, unsurprisingly, there has been a surge in life insurance claims. Zurich Insurance has reported a huge spike in the number of claims made on life insurance policies. In the first half of 2020, Zurich UK reportedly paid over £154.2 million in life insurance claims (an increase of £14.2m on the previous year). Additionally, £4.5 million alone was apparently paid out by Zurich for Covid-19-related claims.
If you are contemplating taking out affordable life insurance then time is of the essence; you don't want to be too old as life cover will cost you more the older you are. With most life insurance companies, premiums are set to increase and if you're older or have medical conditions, taking out life insurance isn't always a quick process.
Something to bear in mind is that the pandemic-induced surge in life insurance claims means that life insurance premiums are likely to increase and the terms of cover change.
To help you make informed decisions regarding life insurance, we've written this guide to answer your FAQs and provide you with the necessary information to get a cheap life insurance deal online, best suited to your particular needs.
Should I get life insurance?
You should definitely consider taking out life insurance if you:
Have any dependants/children
Are married or in a civil partnership
Have a mortgage and/or debts
Can't cover the cost of your own funeral
Want to avoid hefty inheritance tax payments from your estate
One of the most popular reasons for someone taking out life insurance is to ensure their children are looked after financially, in the event of their death.
At the very least, you need to make sure you cover the cost of your own funeral and preferably make a Will, so that your child or children are not left to foot the bill.
What are the different types of life insurance cover?
The different types of life insurance policies you can take out are:
To find out more about different types of insurance, check out our guide on The Types of Life Insurance Cover or click on the above links to get more information about the different types of policies available.
How much does the average funeral cost UK?
According to the Money Advice Service, the average cost of a funeral in the UK is around £4,000, although this cost varies depending on whether you are cremated or buried, and is also affected by where you live.
If a close relative dies and you can't afford to pay for their funeral, there is government funding you can apply for if you don't have insurance in place or a will to cover it.
If you're on certain benefits, you can apply for a Funeral Support Payment, although this will not cover the entire cost of a funeral. Or, if it's your spouse or civil partner who has died and you're below state pension age, you might be entitled to a Bereavement Support Payment of up to £3,500.
Of course, none of the above options are an attractive prospect for a grieving relative to have to deal with, so taking out whole of life insurance and/or making sure funeral expenses and arrangements are dealt with by a Will, is a kind and thoughtful gesture that your loved ones will be thankful for. This types of life insurance policy is quite common because it is usually designed to pay out on your death - no matter when that happens.
Learn more: The Average Funeral Cost in the UK
How much does life insurance cost in the UK?
According to Statista, the average cost of life insurance in the UK in 2021 is £495 per annum, which works out at around £38 per month. The cost of life insurance is influenced by various factors, including:
Age, weight and height
If you're a smoker or nonsmoker
Family's medical history
Lifestyle (i.e. drinking too much alcohol)
Known diseases or disorders
Mental health issues (past or present)
Read our detailed guide for further information: The Average Cost of Life Insurance.
How can I reduce my life insurance premiums?
Below are some of the ways in which you can save on life cover:
Shop around and compare life insurance deals
Take out life insurance as young as possible (before you're 35)
Keep fit and healthy
Not smoke, vape or drink to excess
Consider a joint policy
Choose an amount and term that suits your budget
Choose a policy tailored to your specific needs
For more advice on how to cut the cost of cover, read our useful guide: How to Get Cheap Life Insurance.
How much should life insurance cost per month?
According to MoneySuperMarket, the average monthly cost of life insurance is £15.85 per month. However, that estimate is for a level term, life insurance-only, single-person policy without critical illness cover.
To roughly calculate the amount for your life insurance cover, you should multiply your annual salary by 10. For example, if your annual salary is £40,000, you should aim to have a life insurance policy value of at least £400,000 (10 x £40,000).
If you're unsure how much would be best for you and your loved ones, it's always worth talking to a life insurance broker who can advise you on the best policy and amount suited to your needs.
Am I too old to take out life insurance?
You can get life insurance at any age, from the age of 18 right up until the age of 80 or even 85 - but this will, of course, depend on your chosen insurer. Generally, it's best not to wait until you're older to take out life insurance as this makes premiums a lot more expensive due to you being at an increased risk of death the older you are.
As mentioned at the beginning of this guide, as a result of the coronavirus pandemic causing a surge in life insurance claims, obtaining life insurance if you're over 70 could prove challenging, if not impossible. For this reason, you should aim to take out life insurance before you turn 35-years-old to get the most competitive deals.
If you're over 50, to get the best deal you should compare quotes online for specialist over-50s life insurance.
Should I change life insurance providers?
Yes, if your policy doesn't cover you for all eventualities (i.e. a Covid-related death), or your circumstances have significantly changed since you took out your existing policy.
Incidentally, since taking out your existing life insurance policy, there may now be more competitive and comprehensive life insurance policies out there more suited to your particular circumstances, so it can never hurt to compare life insurance quotes online for low-cost life insurance alternatives.
How will the Coronavirus pandemic affect life insurance?
The coronavirus pandemic already is and will continue to negatively affect life insurance cover and premiums. As reported by the Financial Times, some insurers have already specifically excluded pandemics from their life cover following outbreaks like SARS. There's also lots of speculation that life insurance premiums are set to rise, due to the increase in life insurance claims due to the coronavirus pandemic.
For further information about life insurance, read our related articles below.
Related guides
---