Save Thousands of Pounds by Comparing Legal Advice Online
---
---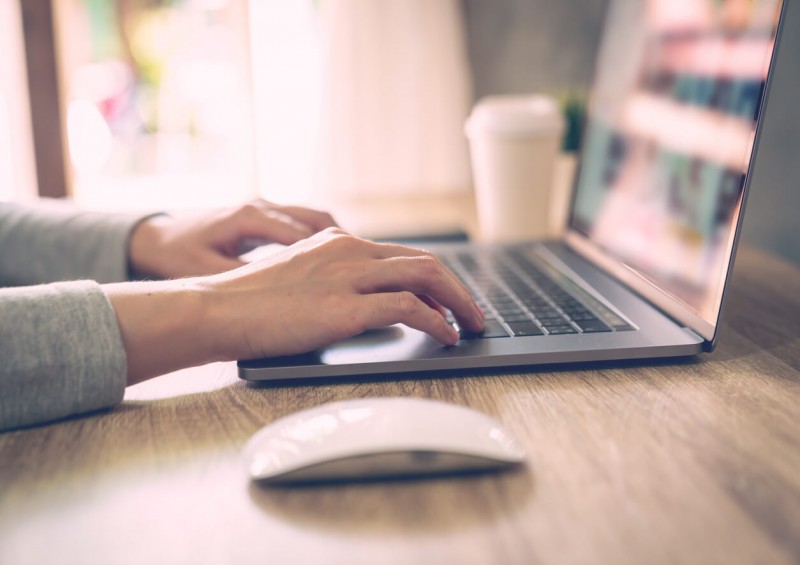 Getting a divorce, making a will and selling or buying a house are all very costly exercises, especially if you employ a 'High Street' Lawyer.
Thank goodness this is the 21st Century where you can now save thousands of pounds by using online legal services.
Often, consumers tend to seek free legal advice from Citizens Advice online, who can give preliminary legal help on many issues including wills and probate, powers of attorney, getting a divorce and other family matters.
But of course, there is a limit as to what the Citizens Advice Bureau can do; they can only give you basic advice, which is why many of us now seek affordable legal help and advice online.
Due to Covid-19, there has been a demand for will-writing services (by as much as 69%) and divorce inquiries have soared by a whopping 300% according to The Guardian.
With many people being stuck at home in lockdown, this, in turn, has caused a surge in people seeking 'remote' online legal services.
Are local 'High Street' Solicitor firms Cheaper?
Solicitors are not usually cheaper than online services, and the cost of a high-street Lawyer also very much depends on where you live.
Solicitors' Hourly Rates
The official Solicitors guidelines of hourly rates from HM Courts & Tribunals Service, currently vary from between £111 per hour for trainees, paralegals and other unqualified legal advisors up to an extortionate £409 per hour for fully qualified Solicitors and Legal Executives with over 8 years' experience.
Apparently, these guideline hourly rates are not considered high enough for many Solicitors, and so they may be adjusted by the end of the year.
Location
The Legal Services Board (LSB), an independent legal services regulator, has recently reported that there's been a £569 difference in conveyancing costs, depending on location.
The LSB further reported that the average cost for more expensive divorces (i.e. contested or complex cases) could vary, regionally, by more than an astonishing £2,363.
Likewise, you could equally save in excess of £114 by shopping around in different locations for wills.
The report found that legal services are (unsurprisingly) most expensive in London, whereas Up North, legal fees are principally 20% cheaper than elsewhere. In Wales, legal costs are 17% lower than average, making it one of the cheapest places to write a will.
With Covid-19 restrictions on travel and the cost of High Street lawyers increasing, it's no wonder many consumers are looking online for cheaper, more easily accessible legal services.
How easy is it to make a Will online?
Currently, making a will online is easier than ever. The Covid-19 related surge in people seeking to make a Will remotely has, of course, led to more people using online will-writing services.
Again, due to Covid-19, the law in regards to signing a Will has helpfully been temporarily changed and you can now witness the signing of a will via video call.
Making a Will online can cost you as little as £29.99 from a reputable online will-writing service, and mirror wills for couples can cost as little as £49.99 for both Wills.
Whatever online service you find, make sure that they use legal professionals to look over your will for any potential errors or complications. Your will must also be legally-binding, so use a service that is willing to check the validity of your will for you to avoid facing problems later down the line.
Learn more: How Much Does it Cost to Make a Will?
Can you make a Probate Application online?
Historically, only a qualified Solicitor could apply for a Grant of Probate, but this is no longer the case.
For example, if you're named as an Executor in a will, once you report the value of an estate to HMRC, you can apply for a Grant of Probate online without having to employ a Solicitor to do this for you.
If you find the idea of doing this yourself a bit intimidating, we strongly recommend shopping around for a suitable professional to deal with probate on your behalf.
You will notice, when comparing prices between High Street Solicitors and online legal services, there is a vast disparity in fees. Using an online probate service can literally cost thousands of pounds less than employing a High Street Solicitor.
Another type of legal service that is easily accessible online includes the making of a lasting power of attorney (LPA), which is an important aspect to consider when putting plans in place to protect your future.
Take a look at our helpful blog Do I need a Lasting Power of Attorney? for helpful information on LPAs.
What other legal services can you use online?
You can seek legal advice and services online for just about every area of law, including, but not limited to the following:
Business
Employment
Conveyancing
Personal Injury
Medical Negligence
Divorce and Family Law
Internet Law
Criminal Law
If you're considering making a will to protect your estate and the future of your loved ones, be sure to take a look at our useful guides below.
Related Guides
---