How Much Does it Cost to Make a Will?
---
---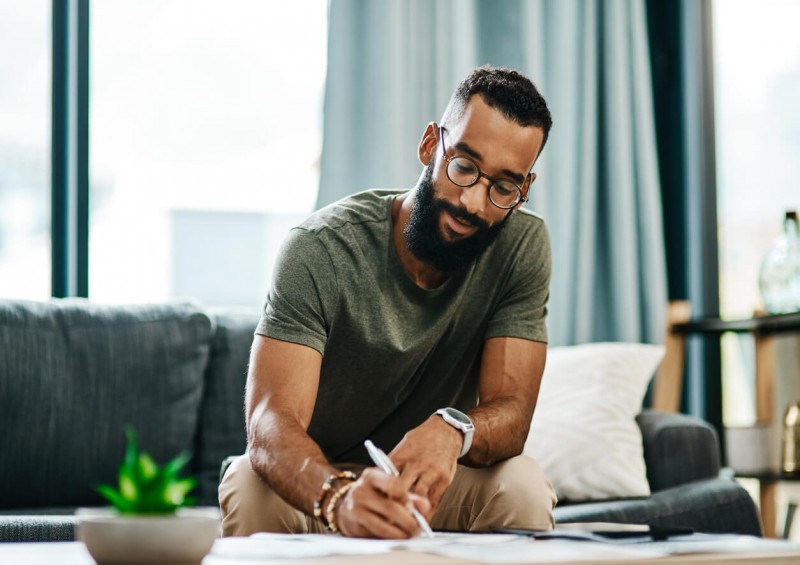 You can either write a will yourself, with the help of a solicitor or a professional will writing service, and each way has its differing pros and cons.
Here at Compare UK Quotes, we always recommend making a will through a solicitor, which can be expensive, or a legal, professional will-writing service, which can help lower the cost. By making use of these services, you will be saving the loved ones you leave behind a considerable amount of time, money and stress, as they would otherwise be tasked with various complex legal tasks, such as handling probate and administering your estate.
When you write a will with a solicitor or will-writing service, you provide yourself with the invaluable peace of mind in the knowledge that your assets will be safe in the hands of a qualified, experienced, legal professional.
But using the services of a legal professional inevitably comes at a price – so just how much does it cost to make a will with a solicitor or a will-writing service?
How much does a will cost in the UK?
Various factors impact the cost of writing a will, including the type of will you want, the complexity and value of your estate, your family situation, and what solicitor or will-writing service you use.
The average cost of making a will with a solicitor or will writing service is between £144 and £240 according to the Money Advice Service, but there are now several online providers offering cheaper prices for both single and mirror wills.
Read more: A Complete Guide to Wills in the UK
How much does it cost to make a will with a solicitor or will writing service?
Here's a price comparison of some of the best online will writing services in the UK, including the likes of Wills.Services, Kwil, and Slater + Gordon. Prices exclude VAT and are correct as of October 2022.
| | | |
| --- | --- | --- |
| Will writing service | Cost for individuals (single will) | Cost for couples (mirror wills) |
| Legal Wills | £39.95 | £59.95 |
| | £29.99* | £49.99* |
| Slater + Gordon | £42 | £84 |
| Farewill | £90 | £140 |
| Beyond | £90 | £135 |
| Kwil | £90 | £120 |
| Co-op Legal Services | £150 | £245 |
| Irwin Mitchell | £175 | £260 |
*These prices are available for a limited time only – prices are usually £39.99 (single will) and £59.99 (mirror will).
As our wills cost comparison table shows, writing a will through a solicitor or professional service may not be as expensive as you are led to believe, so be sure to shop around and view the different options available to you before deciding to take on the burden of doing it yourself.
Remember that using a DIY will kit would entail a significant amount of time and effort without any support, and there's always the risk that you will make costly mistakes without realising.
Why should you make a will with a solicitor?
The benefits of making a will with a solicitor include the following:
Your will is guaranteed to be legally accurate
All bases will be covered
Your assets will be protected
The estate will be distributed in accordance with your wishes, avoiding the rules of intestacy
Your family will not be left with the responsibility of handling complex legal and financial issues after you pass away
The will can be stored in a secure facility
Updates or amendments can be made easily
Solicitors are regulated, so you're protected if anything goes wrong
Writing a will yourself is risky and inaccurate legal wording could lead to it being void when the time comes. If you pass away and your will is considered legally invalid, your entire estate could be distributed in line with intestacy rules (rather than your wishes), which could lead to untimely family disputes.
Read more: Who Inherits an Estate When There is No Valid Will?
Who should use a solicitor?
We recommend that everyone writes their will through a professional will writing service, but certain people in particular should consider only using a solicitor, including:
People that have assets overseas (including holiday homes)
Business owners
Those whose estate is worth over £325,000 and will therefore be subject to inheritance tax*
People with complex family circumstances
*Learn how you can avoid inheritance tax here.
As well as making your will, professional will-writing services such as Wills.Services, also provide you with the option to set up trusts, a guardianship order, a lasting power of attorney and much more, to help you secure your estate and your loved ones' inheritance in the event of your death.
Solicitors' fees for wills may initially seem expensive, but when you consider the vast range of legal services that are on offer and the peace of mind that you are provided with, the cost of a will is certainly an expense worth paying. If you cannot afford to pay for a solicitor, your next best option is using a more affordable will-writing service.
For more information, see our will-related articles:
---