How Much More is Life Insurance for Smokers in the UK?
---
---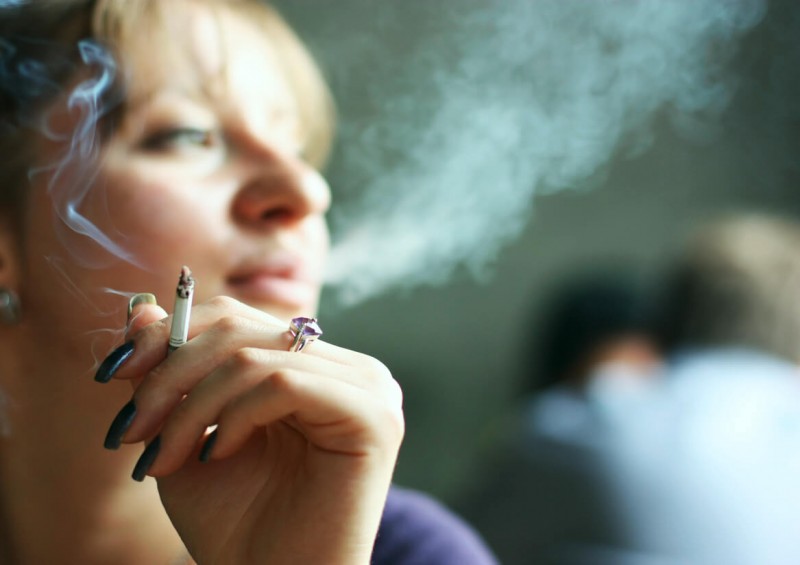 It's common knowledge that life insurance for smokers can be expensive, but when you consider how damaging smoking can be, the high premium costs don't come as much of a surprise (and they're not really all that bad, considering).
But exactly how much more will you pay for insurance if you're a smoker? Is it worth quitting before applying for life insurance? And what happens if you lie about being a smoker on your application? Find out all you need to know about smokers' life insurance right here at Compare UK Quotes.
The cost of life insurance for smokers
Life insurance can cost as little as around £5 if you're fit and healthy, but if you're a smoker, it's been reported that you could pay 50% more than the equivalent non-smoker for the same level of cover.
This is because smoking has been proven to increase the risk of being diagnosed with all sorts of illnesses and conditions, including many types of cancer, coronary heart disease, heart attack, stroke, and damaged blood vessels, to name a few.
As smokers are more likely to be diagnosed with such illnesses, they are also more likely to make a life insurance claim earlier during their policy's term, which is why insurers have no choice but to offer them higher premiums to cover the risk.
Read more: What is the average cost of life insurance in the UK?
What if you quit smoking?
You must quit smoking for at least 12 months for most insurance companies to consider you a non-smoker, but bear in mind that this can differ and some providers will not class you as a non-smoker until you have been nicotine-free for as long as five years.
If you have an existing life insurance policy and haven't smoked for at least 12 months, contact your provider and ask them whether they will be able to offer you a premium reduction. They may ask to see some form of proof, perhaps through a GP's medical records, but it's possible that you could get a discounted cost going forward. Remember, if you don't ask, you don't get.
Those who haven't taken out life insurance yet and are either in the process of quitting or plan on doing so soon should wait until they've completely refrained from smoking for over 12 months before applying for cover (or longer, depending on the provider's terms and conditions). It's worth considering a short-term policy while waiting to qualify as a non-smoker, so you remain protected at all times.
The cost of life insurance for ex-smokers can still be more expensive compared to someone who has never smoked, but it will be cheaper than the premiums of smokers who have made no effort to quit.
When are you considered a smoker?
If you smoke tobacco, use e-cigarettes or vape, you will be considered a smoker and your life insurance premiums will be considerably more expensive than the equivalent non-smoker. 'What' you smoke and how often you do so is unlikely to matter very much.
Life insurance for occasional smokers will also be slightly more expensive than it is for non-smokers, but don't lie about your smoking status on your application as this will not benefit you or your family in the long-run.
Lying about smoking on your life insurance application
Many people are understandably tempted to lie about being a smoker on their application for life cover, but as the old adage goes, 'honesty is the best policy'. Keep in mind that providers can ask for urine or saliva samples and can access your GP's medical records if they want to check your smoking status.
The consequences of lying on your life insurance application can be dire. If you pass away and your provider finds out that you lied about being a smoker, your cover will become invalid (or void) and your family will receive no pay-out in the event of your death, meaning that all the premiums you paid over the years will be worthless.
There are better (legal) ways to reduce the cost of your cover, without risking the policy becoming void when the time comes.
Over 50s cover for smokers
Over 50s life insurance is specifically designed to cater to those over the age of 50, as the name suggests, and it is the ideal policy for people looking to cover the cost of their funeral. But does your smoking status impact your eligibility or the cost of getting this type of insurance?
Almost everyone over 50-years-old is eligible for over 50s cover and there's usually no medical or in-depth application involved, but you will be asked whether you smoke or not.
Smokers will face higher premium costs in comparison to non-smokers, but they will still be eligible for cover.
Getting a cheap life insurance quote
Life cover for smokers is never going to be as cheap as cover for the equivalent non-smoker, simply because of the added risk that they present due to the potential health implications of smoking, but there are ways to reduce the cost.
Here are a few tips and lifestyle changes to consider if you want to get cheaper life insurance in the UK:
Quit smoking
Don't do drugs
Get healthier and live a more active lifestyle
Don't over-insure yourself
Take out cover as early as possible
Get rid of any optional extras you don't need
One of the best ways to find a cheap life insurance deal is to use a comparison website like Confused.com, where you can get dozens of quotes from some of the UK's most reputable providers within a matter of minutes.
Get your quote today by tapping the button above, or see our related guides for more information on related topics!
---