What Insurance Do I Need?
Life, Home, Car Insurance and More...
---
---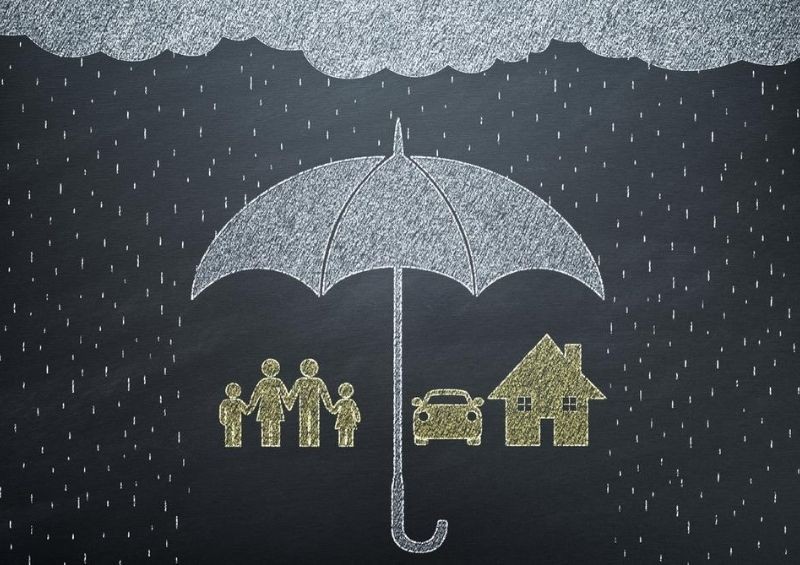 Insurance is a product that comes in many shapes and sizes, but it essentially acts as a safety net to protect you against a wide variety of risks, from car accidents and home burglaries, to cancelled holidays and financial problems with your business.
But what insurance do you really need? Working out what policies you should take out can be difficult and quite overwhelming if you aren't familiar with the industry, which is where we can help.
In this guide, we introduce each of the main insurance policies in the UK, explain whether or not you might need them, and show you where you can get cover at an affordable price.
In this guide:
To skip to a section, tap any of the categories above, or read on to find out more about each type of insurance.
What types of insurance are there?
There are many different types of insurance policies available, and there are often several subtypes within each of those.
Generally speaking, the main types of insurance that you may need include:
Motor Insurance

Life Insurance

Home Insurance

Travel Insurance

Private Health and Dental Insurance

Pet Insurance

Business Insurance
It's very likely that you may need some and others may not be as relevant to you, depending on your circumstances, but it's absolutely worth at least considering each of the above as an adult in the UK.
Car insurance
Car insurance is relatively straightforward in that it is a must-have for all motorists, as it is legally required to drive on UK roads.
It typically pays out if your car is stolen, vandalised, damaged, or if you are involved in a road traffic collision. Some policies also protect you against any claims made against you if you cause an accident or damage someone else's vehicle or property.
The level of cover you receive depends entirely on the type of policy that you choose.
What are the 3 types of car insurance?
There are three main types of car insurance policies in the UK:
Each type of insurance provides a varying level of cover and therefore comes with different costs, so be sure to get quotes for all three and shop around if you want to choose the most affordable policy.
How much does it cost? Find out here: The Average Cost of Car Insurance in the UK
What car insurance do I need?
Third-party car insurance is the minimum level of cover required to drive legally on UK roads, with fully comprehensive insurance being the most extensive, the most common and generally, the cheapest.
Which type of car insurance you need depends on your circumstances, as someone who drives relatively often may prefer a fully comprehensive policy, while third-party cover might suit someone who drives a less valuable vehicle and rarely uses it.
Of course, if you have no intention of driving and don't own a vehicle, then you don't need any sort of vehicle insurance.
Check out our car insurance guides for more information or compare quotes with us today (link to car insurance page).
Who needs life insurance?
Life insurance is a type of insurance policy that is usually designed to pay-out in the event of the policyholder's death or ill-health, depending on the type of cover. The purpose of the pay-out varies between policies, but it is usually to minimise the financial impact that the policyholder's family face if they pass away.
The pay-out can be used in a variety of ways, including paying for your own funeral, covering the cost of your mortgage or simply providing financial support for your children or loved ones that rely on your income.
Types of life insurance in the UK
The main types of life insurance on the market are:
All of these policies are different from one another, so you must look into each one to determine which one best suits you.
Do I need life insurance?
There are many life insurance policies to choose from, and which one you should opt for depends largely on your personal needs and the level of protection that you want.
It is generally recommended that you take out some sort of life insurance when you reach a certain milestone in life. For example, you may want to consider getting a policy when you get married, have a child (or if you have any other dependants), buy your first home, or start a business.
Life cover is generally affordable for most people and it provides you with the peace of mind in knowing that your loved ones will be financially secure in the event of your death.
If life insurance is a policy that suits your situation, be sure to consider taking out a policy with a free gift as a welcome bonus, as there are many providers offering such deals. Just make sure that the policy is right for you and you're not getting it simply for the free gift.
How much does it cost? Find out in our full guide to the average cost of life insurance.
Home insurance
Home insurance (or house insurance) is a type of insurance policy that protects you against the costs associated with your property and your possessions within that property.
Types of home insurance
There are three main types of home insurance:
Combined buildings and contents insurance
Home buildings insurance covers the structure of the building itself, including things like walls, pipes, drains, and even the cost of rebuilding the house entirely if something were to go wrong.
Contents insurance, on the other hand, protects you against the cost of your personal possessions within the property and protects you if they are ever damaged, lost or stolen.
What home insurance do I need?
Again, which type of home insurance policy you could benefit from depends on your needs and your situation. Each type has its benefits, but it's worth noting that one of them is usually a requirement when applying for a mortgage.
What insurance do I need for a mortgage? Most mortgage lenders will insist that you have buildings insurance in place as a way of protecting their investment.
It's likely that you will therefore need buildings insurance if you take out a mortgage, but home contents insurance is more of an 'optional extra'. If you have very expensive possessions that are stored within your home, then it may be worth getting some sort of contents cover in place just in case.
Of course, the most sensible option would be to have a combined buildings and contents insurance policy in place, if it suits your needs and makes financial sense, as this tends to work out cheaper than getting two separate policies.
Travel insurance
Travel insurance is an insurance policy that covers your trips abroad or elsewhere in the UK. Most travel insurance plans will cover trip cancellation, interruption, delays, medical emergencies, and lost or damaged luggage.
Types of travel insurance
There are a few different travel insurance policies to choose from, depending on your plans, such as:
Single-trip travel insurance
Annual multi-trip travel insurance
Pre-existing medical conditions cover
Cruise travel insurance
Winter sports cover
Read more: Specialist Travel Insurance Policies
Do I need travel insurance?
The various travel insurance policies are relatively self-explanatory, and what type of cover you need will vary depending on how often you travel, where you go, and what type of holiday you plan on taking.
Of course, if you don't plan on taking any vacations throughout the year, you don't need any travel insurance. It's worth noting, however, that cover is available for trips within the UK – also known as staycation travel insurance – which has recently become increasingly popular.
If you are planning on going abroad, then you almost certainly need some sort of travel insurance to provide you with a financial safety net if things go wrong.
Check out our travel insurance guides for more information.
Private medical and dental insurance
As UK citizens get free treatment on the NHS, you only ever need private medical insurance if:
You might need specialist treatment that isn't available on the NHS (surgery for sports-related injuries, certain cancer treatment, and so on)
You would simply prefer to have private healthcare
There are some benefits to having private medical insurance, including the fact that the cover will reimburse the cost of all or some of your medical bills. There are some things that it may not cover you for, such as treatment for pre-existing medical conditions, chronic illnesses, cosmetic surgery, routine check-ups and pregnancy.
While it is a useful policy for people who may need it for specialist treatment or those who would prefer to have private healthcare, it doesn't make financial sense for many people in the UK, as the NHS provides them with sufficient medical care for free.
Private dental insurance can be useful if you aren't able to go to an NHS dental practice, or if you need to have a considerable amount of work done on your teeth, but it's worth noting that most policies will only allow you to claim between one and three months after taking out cover.
Do I need pet insurance?
In total, it has been reported that 40% of the UK population owns a pet, with around 90% of pet owners saying that their fur-friend improves their quality of life. Pets can, however, be expensive, particularly when it comes to getting veterinary treatment.
Pet insurance is undoubtedly optional, but if you can't afford the cost of veterinary treatment using your spare income, then it's certainly a policy worth considering, especially now that vets are charging more than ever to treat our pets.
Do I need business insurance?
Those who run their own business – big or small – should consider some sort of business insurance.
There are a whole host of insurance policies that you may be interested as a business owner, including:
Public liability insurance
Property insurance
The only type of insurance policy that is mandatory for all businesses in the UK is employers' liability cover, which is a must-have for all companies with employees (including casual workers).
As there are so many different types of policies available, and not all of those will suit you, it may be worth talking to a qualified financial expert to determine which cover would be best for you and your company.
Read more in our full guide to being the 'responsible employer'.
What insurance policies do you need?
Generally speaking, what insurance policies you really need depends entirely on your personal situation, so it would be wrong for us to tell you what policies you do and do not need. We do, however, hope that this guide will help you determine that for yourself.
For example, a 40-year-old father living in a £250,000 house with his wife and their three children will need to buy life insurance, car insurance and home insurance to protect his family, but the other policies may not be relevant to him.
In contrast, a 17-year-old who has just passed their driving test, lives with their parents, and has no dependants will need their own personal car insurance policy, and may not need anything else just yet.
Remember that you should only take out insurance that you really need – if you buy every policy that you come across, your cover will end up overlapping and you will essentially be wasting money.
For more information on all-things insurance, be sure to browse our website and check out our guides on each type of policy:
---