Energy companies gone bust in 2021
What to do...
---
---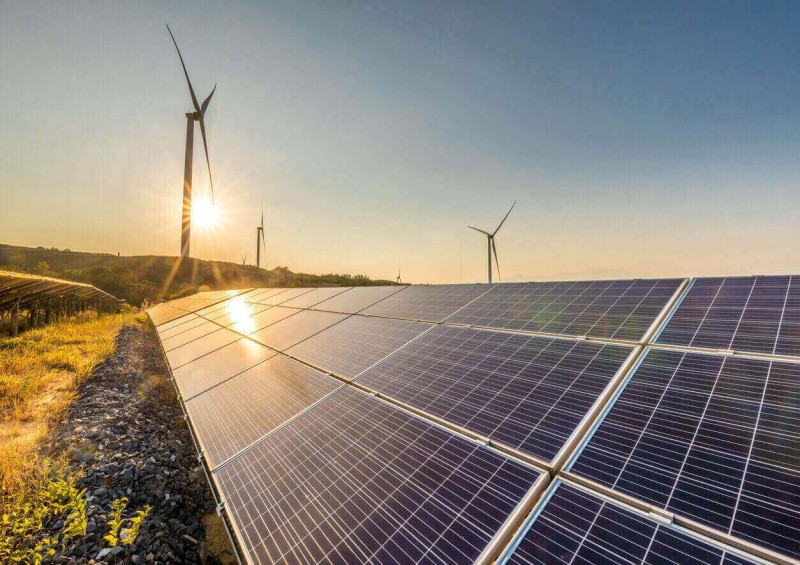 Avro Energy and Green are the latest energy companies to go bust in the UK after a surge in gas prices this year.
If you are one of the 1.5 million customers across the country that is going to be affected, you'll find everything you need to know below.
Why have gas prices gone up in 2021?
According to data provided by Oil and Gas UK, the price of gas has sky-rocketed since the start of this year by as much as 250%.
During August this year, there has been a 70% increase alone.
There are several reasons why wholesale prices have increased for gas and electricity:
Europe experienced a cold winter in 2020 which put pressure on the supply of gas, so there is now a reduced amount of stored gas available (it is a lot lower than normal levels).

The demand for energy has increased, especially a demand for natural liquefied gas in Asia due to the continent also experiencing a cold winter in 2020.

Russia's supply of energy has decreased just before winter approaches in Europe.

Many British gas platforms in the North Sea have been closed down due to maintenance issues that were caused during the Covid-19 pandemic.

September hasn't been a windy month for the UK, meaning that wind farms haven't been able to produce as much energy as usual - it's actually been the least windy summer since 1961 according to the BBC. Over this last week in September, the UK's wind has provided just 9% of power for England, Scotland and Wales.

During the week beginning 13th September 2021, the cables that import electricity from France to the UK were damaged due to a fire at the National Grid site in Kent, meaning that even more gas has had to be used to be able to produce electricity.

Due to all the reasons listed above, the price of gas has had to increase in the UK, Europe and Asia.
How much have prices increased by?
According to the BBC, the price of gas (per therm) has jumped significantly from about 45p/50p to a huge 186p throughout the year of 2021.
This means that as many as 15 million households in the UK are set to face a price hike of 12% in their gas and electricity bills, which will start in October 2021.
Thankfully, the energy price cap that was set by gas and electricity regulator Ofgem in 2019 puts a limit on the amount of money that energy companies can charge their customers, so the increase is not as bad as it could be.
Depending on the type of tariff or meter that energy customers are currently on, prices could increase as follows:
Standard tariff: Prices could increase by as much as £139 - from approx. £1,138 to £1,277 per year.

Pre-payment meter: Prices could rise by £153 - from approx. £1,156 to £1,309 per year.

For customers who are on a fixed tariff, they will not be affected just yet, but when their contract comes to an end, it is unfortunately unlikely that they will be able to find a good deal on a new contract.
Energy customers in Northern Ireland are also set to face a price increase on their utility bills, with prices rising by 21.8% for SSE customers and 35% for Firmus customers. There are currently no other energy supplies in Northern Ireland.
Which energy companies have gone bust?
So far in 2021, the following energy suppliers have collapsed:
Avro Energy

Green

Hub

Money Plus

People's Energy

PFP

Utility Point

Is Bulb going to collapse?
It is not yet certain whether Bulb, the UK's 6th biggest energy supplier, is going to go bust, but due to the current situation, they are certainly facing difficulty.
Bulb is currently conversing with Lazard investment bank to get financial help for their business and their 1.7 million customers, and with a bit of luck, the investors will offer a cash lump sum to the supplier or Bulb may decide to partner up with another UK energy company.
Bulb recently told the BBC: "Like everyone in the industry, we're monitoring wholesale prices and their impact on our business".
Energy company Igloo is also seeking help with financing with restructuring consultants Alvarez and Marsal.
What should I do if my energy company has fallen through?
If your existing energy company is one of the seven suppliers listed above to go bust, you can rest assured that you won't just stop getting a supply of gas and electricity in your home.
You must not cancel any direct debits that you have set up with your supplier; instead, you need to wait until a new account is set up for you.
Ofgem will arrange this and will move your bills to another energy supplier, which could take a few weeks to complete.
Unfortunately, this does mean that you could end up facing a more expensive tariff with the new supplier - they will get in touch with you to let you know the score.
What to do next
Citizens Advice are urging energy customers to either write down or take a photo of their existing meter readings for gas and electricity in addition to downloading any bills you have with your current supplier. You should also check your current balance and make a note of it.
Apart from that, all you need to do is wait until your new supplier gets in touch with you.
What about customers that are in credit?
If you are currently in credit with your existing provider, you will get this money back as it is protected by Ofgem.
However, if your account is in debt, you will still need to repay this amount of money that you owe (to your new supplier), but your new provider will get in touch with you about this and help to arrange it all for you.
It's important to wait until you are contacted by your new supplier and don't try to switch deals now as this could have an impact on any money that you may be owed.
Will energy customers be able to find cheap deals online by switching?
Unfortunately, the answer is currently no due to the significant price hike.
According to the BBC, Compare the Market has put its energy switching service on hold and other comparison sites are currently offering fewer deals than before.
While this has undoubtedly caused a huge inconvenience for energy users across the nation, all that you can do now is wait until you are contacted and keep up to date with the latest news updates.
---