Consumers energy bills to rise further in 2022
---
---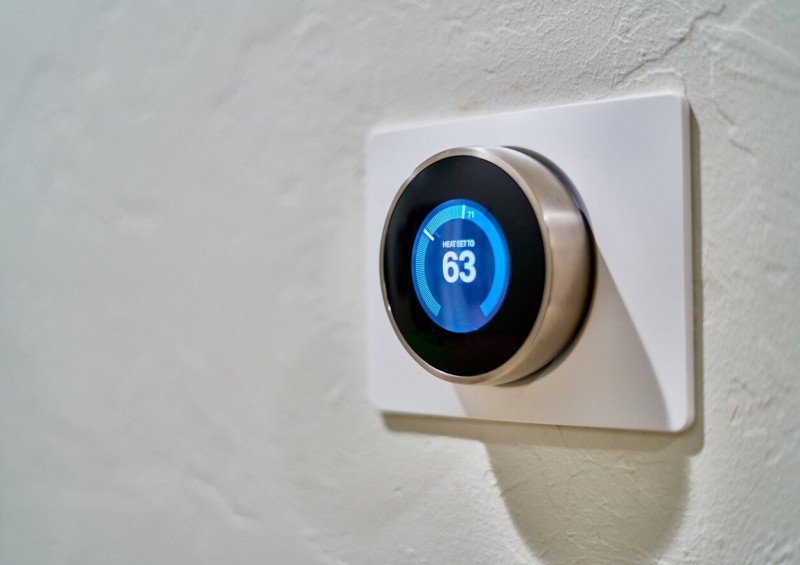 According to Citizens Advice, bill payers in the UK could expect to see an additional £94 added to their household bills from next year.
2021 was the year that we saw energy bills rise and it looks like 2022 will be a year for a continuation in the rise of energy bills, which is bad news for homeowners all over the UK.
In our guide below, we discuss what is causing energy bills to rise and how energy firms are passing their costs on to existing and new customers and how that can have an effect on the amount of money you're paying for your household bills.
Why are energy prices rising?
The rise in energy prices is largely due to the fact that there has been a recent collapse in energy companies in the UK. Many companies went bust in 2021 as a result of a surge in gas prices and according to regulator Office of Gas and Electricity Markets (Ofgem), more and more companies continue to go under.
However, Citizens Advice have scolded the industry watchdog Ofgem and have claimed that "a catalogue of errors" made by Ofgem has resulted in the energy market being more susceptible to spiking wholesale costs than it should have been. As a result, energy firms that have managed to avoid going bust during this time will have to raise their prices for gas and electricity even further from 2022, by as much as £94.
Energy firms that still remain intact after the surge in gas prices in recent months will pass additional costs onto their current customers, as well as to new customers who they obtained as a result of the collapse of other firms.
The Citizens Advice charity claims that even though the rise in gas prices would always have a detrimental effect on the market, they believe it didn't need to result in such drastic consequences. The chief executive of Citizens Advice, Dame Clare Moriarty, had this to say about the recent rise in prices: "Recent wholesale price rises would have been hard to handle in any circumstances, but they need not have led to the collapse of a third of companies in the market."
They also added that Ofgem failed to act accordingly against energy firms who were clearly unfit to be in the market, claiming that they didn't act when there was evidence of rule-breaking by suppliers and that there was no support for firms who were clearly financially unsustainable.
As a result of their findings, Citizens Advice put together a report urging the government and Ofgem to take action in order to protect customers from drastic rises in their household bills. Some of the recommendations from Citizens Advice include:
They suggest that Ofgem should introduce a new customer duty which should put an emphasis on companies to ensure they have their customers' best interests at heart and that they should continuously work towards good customer outcomes.
They also recommended that an independent review should be carried out in order to determine the causes of the recent gas crisis.
They also suggested that Ofgem should be investigated and their approach to compliance and enforcement should be examined in order to make it better.
Furthermore, Citizens Advice recommended that both Ofgem and the government should be working towards creating clear and concise strategies in order to make the energy market a better place, in terms of pricing, clean energy, customer service and more.
Read: UK inflation rate & why is the cost of living increasing?
What is the Household Support Fund?
By way of retaliation to the claims made by Citizens Advice, both Ofgem and the government have responded with some plans and changes they intend to implement.
One Ofgem correspondent had this to say:
"We accept that the energy market needs reform and quickly – the current system was not designed for this sort of extreme market event.
In the next few weeks, we will be announcing changes that will demonstrate the seriousness with which we are tackling the pace of change needed, the concerns around the financial resilience of the market, as well as ensuring that fair prices are reflected through the price cap."
One thing that the government has introduced as a result of the rise in gas prices and energy bills is an extra £500 million Household Support Fund to help those in need.
The Household Support Fund aims to assist households in the UK who are more financially vulnerable and who will be seriously affected by the rise in energy bills. It works by offering small grants to those in need so that they're able to pay their bills, as well as other essentials such as food and clothing.
Read: The Cheapest Way to Heat a House
What is the Warm Home Discount?
In addition to the Household Support Fund, the government have also introduced a one-off payment of £140 that goes directly to the household bills of those in need. This payment, known as the Warm Home Discount, means that you could get £140 off your electricity bill during the winter months between October 2021 and March 2022. The money isn't paid directly to your bank account; instead, it's paid directly to your energy supplier so that the cost of your energy bills isn't quite as substantial in the winter months.
This will come as a relief to an additional 780,000 households this winter as the rise in gas and electricity prices has a direct knock-on effect on people's energy bills in 2022. You can apply for the Warm Home Discount on the government website, providing that you meet the eligibility criteria.
---