The Cheapest Way to Heat a House
---
---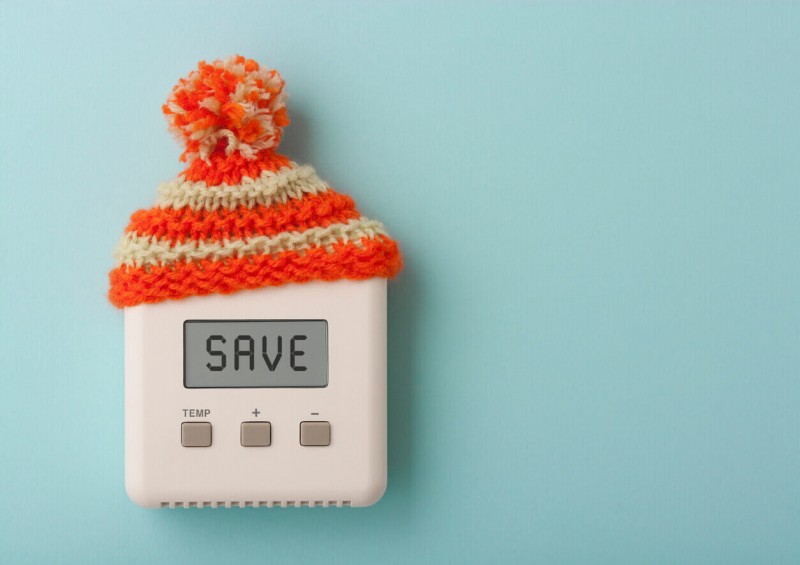 Most people are already aware that the cheapest way to heat a house is by having and using a gas central heating system.
Despite central heating being around since the 1800s, there are still a handful (approximately 5%) of UK households without central heating seeking the most efficient way to heat their home and save money on their energy bills.
---
Are you feeling the squeeze of recent energy price increases? Compare deals now to see if you can save more on your utilities:
---
If you're one of the lucky 95% who has the luxury of a centrally heated home, the most economical ways to use central heating and save costs on your energy bills but still keep your house warm and snuggly are:
Set your thermostat to a minimal ambient temperature
Turn down the thermostat or turn the heating off when you're out
Put your boiler on the lowest setting possible
Regularly service your boiler
Conduct regular maintenance (i.e. bleed traditional radiators)
Use thermostatic radiator valves
Install reflective foil behind traditional radiators
Make sure you have cavity wall and loft insulation
Use draft excluders
Keep doors closed
Install triple-glazed windows
Use thick thermal curtains that don't cover your radiators
Wear warm clothes
Cover bare floorboards
Install a smart meter to assess energy usage
If you're in the less fortunate 5% (i.e. have no access to central heating or mains gas and need to save costs on your utility bills), read on to find out the most cost-effective way to heat a house.
What is the cheapest way to heat a house without central heating?
If you don't have central heating installed at your property and are not connected to mains gas, the cheapest way to heat a house with electricity is by using Economy 7 storage heaters. This is because they emit heat that has been stored during the day.
The cheapest way to heat a house with gas is by using a Calor gas heater. Bear in mind that if you opt for the more traditional portable Calor gas heaters with a naked flame, this can cause issues with your home insurance.
Always check with your home insurance company whether having a naked flame gas appliance will affect your ability to make a claim on your insurance. A lot of insurers will not offer cover for this type of gas fire, so should the appliance cause a fire or any damage to your property and/or belongings, you would be unable to make a claim.
Gas vs electric
Whilst gas is the cheapest form of heating as it is much lower in price, you cannot safely leave a gas fire unattended or turned on overnight. In addition, Calor gas heaters are bulky and tend to take up a lot of valuable space.
Many electric heaters with a Health and Safety 'CE mark', however, will have numerous safety features, like cutting out when they overheat, making them a much safer option. Plus, storage heaters can easily be fixed to your walls and do not take up much room.
Overall, we think that Economy 7 storage heaters are the cheapest and most convenient way to heat a whole house without central heating. However, as storage heaters can cost £200 or more, the initial cost may exceed some budgets. If you can't afford to buy storage heaters, then consider buying much cheaper, less powerful electric space heaters.
What is the cheapest way to heat a room without central heating?
The cheapest way to heat a room without central heating is to make sure you are using:
Energy-efficient space heaters
A wood-burning stove
A Calor gas heater
Bear in mind that both a wood-burning stove and a Calor gas heater cannot be left unattended, so these heaters are probably only options for your main living area.
For other rooms, use energy-efficient space heaters like an infrared heater which is the cheapest electric space heater available.
If you don't like the bright glare of an infrared heater, then perhaps a more preferable option would be to use an electric panel radiator, which is much cheaper to run than a fan heater but more expensive than an infrared. Most modern (smart) electric panel heaters have thermostats you can control remotely via an app on your phone, enabling you to turn the heater(s) up ready for your return from work or down when you go to bed.
For more information on the different types of electric heaters available in the UK, take a look at our guide on The Cheapest Way to Heat a Garage UK.
Further ways to save money on gas and electricity bills
In addition to the methods mentioned above, another way you can potentially save money on your energy bills is by switching energy suppliers and/or applying for certain government energy grants which can be up to £650.
With the recent changes to the energy price cap in October 2022, UK consumers have experienced on average a 27% increase which has in turn has added around £700 a year to household bills. This has meant that even the cheapest energy deals are still very expensive.
If you are thinking of switching or comparing current deals yourself, check your contract terms with your current insurer as you may be charged a fee for leaving your supplier early. Having said this, if there is a small fee for leaving early, you may find that the saving you'll make by switching suppliers will outweigh this.
Related guides
---