Insuring Your Collectibles
---
---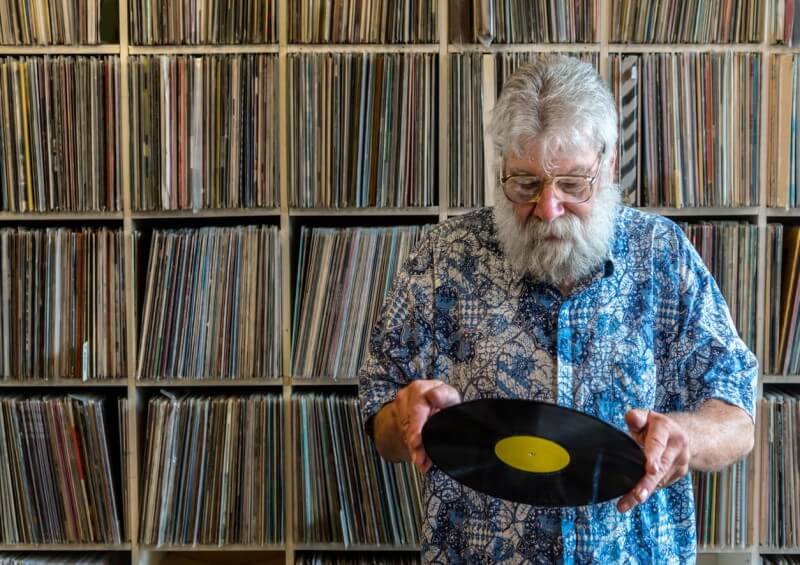 Building a collection is a painstaking, time-consuming joy. To the non-collector, it may seem strange to pour so much energy and money into gathering a group of complementary objects for little more than the love of seeing them all together, but to those with the collecting bug it's a passion like no other.
Collections take many forms and can be worth vast sums of money. Specialist collection insurance exists to ensure that money is not lost should the worst happen.
From the classic example of stamp collecting, through trading cards, books, fine wines and renaissance art – whatever you collect is personal to you, but there is no doubt that reliable insurance cover is critical.
It's very unlikely that your standard home contents insurance is up to the job.
Specialist collection insurance is a completely separate policy designed to cover your collection in the event of loss, whether that's through theft, fire, flood or any other disaster. It is not tied to your home insurance and is often provided by a separate insurer – also specialists in the market.
Valuing Your Collection
The key to insuring your collection, is accurately valuing your items. Obtaining information showing the exact cost to replace every item in your collection is imperative for the serious collector – and is often something that's done as a matter of course.
Having a true valuation means the insurer can easily customise a policy that is tailored exactly to your needs.
Thankfully, the internet is an excellent tool in helping to determine the specific value of a collectible item - long gone are the days where complex discussions were needed in order to arrive at the appropriate figure for replacing a lost item.
Of course, your pieces may very well be unique and irreplaceable. In those cases, it's about determining an exact amount to cover the cost as best as possible.
It is also helpful to keep records of how much your collectibles were acquired for, and even if those records don't exist for past items – start them today!
Recording Your Collection
If at all possible, a detailed record of your collection helps to obtain the correct collection insurance for you. Photographic and even video evidence of the items in your collection will go a long way to providing you with the security of a properly insured collection.
Collections do alter over time – sometimes with daily changes, and maintaining records can feel like a weighty addition to the hobby, but it is important and really does help should a claim ever be made.
Insurable Items
It is possible to insure your collection no matter how unique. Some examples of collections insured include:
Toys
Toy collections have grown in popularity over the last few decades, with both branded pieces and original makes forming extensive collections.
Do you have a complete collection of 1980s My Little Pony plushies? Perhaps a room filled floor to ceiling with Steiff bears, complete with original boxes? Dinky trucks from all ages, or a modern set of every Marvel Avenger action figure?
All of these form legitimately insurable collections.
Collectable Cards
With the addition of Collectable Card Games (CCG) joining the ranks of sports cards and film tie-in cards, the market for collectible cards is huge and often includes pieces valued at tens of thousands of pounds.
From a complete set of Magic: the Gathering Beta, with PSA graded Power Nine to one of the four Pikachu Illustrator Cards from Pokémon – CCG cards are a growing market and the collections often stretch to thousands of individual pieces.
What about a set of Princess Leia Star Wars cards, signed by the late Carrie Fisher? Or a 1914 Babe Ruth baseball card – valued at over half a million dollars?
With the right specialist collector insurance policy in place, these cards are safe.
Sports Memorabilia
Are you proudly displaying a signed photo of Ayrton Senna in the hall? Or perhaps you are the owner of a set of ticket stubs from every England game of the 1990 FIFA World Cup? Items like these and countless other unique sports memorabilia form insured collections for people across the country.
Antiquarian Literature
Personal libraries are fully insurable and can cover everything from first edition copies of Charlotte Bronte's classic novel Wuthering Heights through to the latest Spiderman comic.
A growing interest in all areas of the written word has led to exciting collections covering everything from the ancient world to Asgard – including maps, manuscripts and marvel comics.
Fine Wine and Whisky
Whether it is for personal consumption during retirement, or the retirement plan itself, investing in vintage wines and spirits has seen a boon in recent years. Specialist collection insurance is there to make sure that any future tipples aren't spoiled.
Whether your wine cellar is just a few bottles under the stairs or a labyrinth in your basement, many UK advisors can help you get the reassurance you need.
Everything Else
If you are in any doubt whether your individual and unique collection can be covered by specialist collection insurance, give an insurance broker a call to help find the right insurance for you.
Protecting Your Collection
Insurance is only one part of the collection puzzle. Be sure to house your collection in such a way that it is secure and safe. Invest in alarms and home security, and even a safe for those high value small items – not only will it protect your collection directly, but will also help lower the insurance premiums.
If you are going to be taking your collection away from its usual home, be sure to discuss this with an advisor, and get insurance cover which protects your pieces when they are taken with you.
---