Speeding fines & car insurance premiums
---
---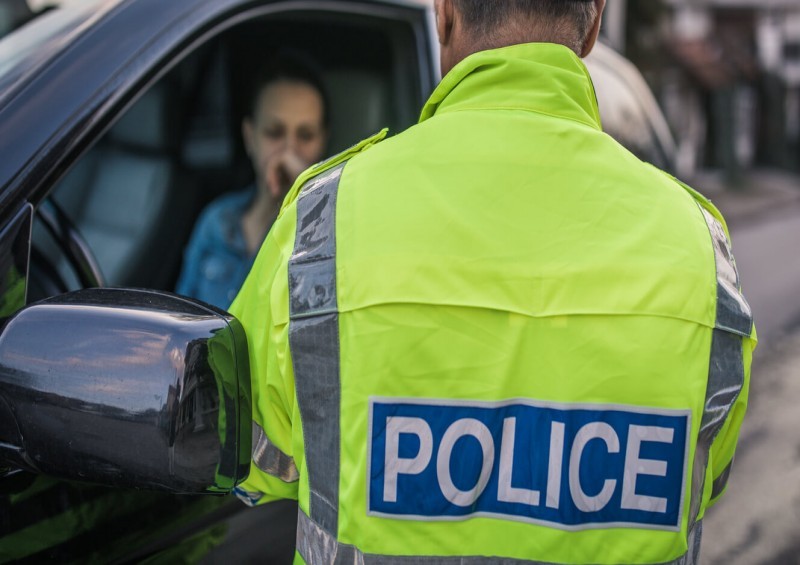 In spring 2017, new speeding fines were introduced in the UK, meaning that the worst speeding offenders were given much harsher penalties in line with new speeding bands.
Whether you receive a speeding fine for driving 30mph in a 20 zone or you're given a motorway speeding fine, it's important to be aware of speeding fine costs so that we can help to keep Britain's roads as safe as possible for everyone.
In an effort to reduce the number of people speeding while driving, the government significantly increased speeding fines in 2017 and in 2022, they still remain with high fines for drivers who seriously break the law when it comes to driving too fast.
How much are speeding fines in the UK?
Back in 2015, the average fine for speeding in the UK was £188 and now the very minimal fee for a speeding ticket in the UK is £100.
In addition to the minimum £100 speeding ticket cost, you may also receive three penalty points which will be added to your driving licence. With the minimum speeding fine increased to £100, it's safe to say that the average cost of a speeding ticket will be significantly more in 2022.
Furthermore, you could run the risk of being disqualified from driving altogether if you receive more than 12 penalty points within three years.
It's also important to note that if you're pulled over by a police officer for speeding, it is usually down to their discretion as to how severe your fine and penalty could be.
For example, along with (or instead of, in some cases) receiving a fine for speeding, you may also be provided with a verbal warning, a Fixed Penalty Notice or even a Court Summons via letter in some cases.
If you're found to be speeding way over the limit, you may also be prosecuted for dangerous driving in some cases, as well as receiving the maximum fines for speeding.
How do speeding fines affect car insurance?
There are many factors that can influence the cost of your car insurance premiums, including your age, how long you've been driving and whether you've made any claims on an insurance policy in the past.
Another factor that can have an impact on your car insurance premiums is whether you've received any speeding fines.
According to statistics carried out by the government, 53% of cars go over the speed limit on a motorway and 56% of vehicles break the speed limit on 30mph roads.
This means if you get caught speeding and you're handed a fine, you could see the cost of your car insurance go up. This is because car insurers determine their pricing based on previous claims and statistics, so if you've been in any kind of motoring offence within the last five years, you will be deemed as more at risk of making a claim, thus increasing the cost of your car insurance.
Below, we've outlined some of the codes used to determine the different types of speeding offences.
| | | |
| --- | --- | --- |
| Code | Offence | Number of penalty points |
| SP10 | Exceeding goods vehicle speed limits | 3 to 6 |
| SP20 | Exceeding speed limit for the type of vehicle | 3 to 6 |
| SP30 | Exceeding statutory speed limit on a public road | 3 to 6 |
| SP40 | Exceeding passenger vehicle speed limit | 3 to 6 |
| SP50 | Exceeding speed limit on a motorway | 3 to 6 |
You can also find a table that includes information based on statistics carried out by MoneySuperMarket about how much your car insurance is likely to go up based on the type of driver and the type of driving conviction you're found guilty of.
| | | | | |
| --- | --- | --- | --- | --- |
| Type of driver | Cost with no convictions | Cost with any speeding conviction | SP30 convictions | SP50 convictions |
| All drivers | £693 | £743 | £729 | £794 |
| Under 50s | £795 | £840 | £836 | £865 |
| Over 50s | £469 | £527 | £483 | £635 |
You should still be able to get car insurance even if you've received a speeding ticket, but you may have to pay more for your policy.
How many points for speeding?
Take a look at the table below for more information on the types of speeding fines you could get in the UK in 2021.
Speed limit (MPH)

Recorded speed (MPH)

Band C

Band B

Band A

20

41 and above

31 - 41

21 - 30

30

51 and above

41 - 50

31 - 40

40

66 and above

56 - 65

41 - 55

50

76 and above

66 - 75

51 - 65

60

91 and above

81 - 90

61- 80

70

101 and above

91 - 100

71 - 90

Points/disqualification

Disqualify 7 to 56 days or 6 points

Disqualify 7 to 28 days or 4 to 6 points

3 points
| | | |
| --- | --- | --- |
| Speeding fine band | Starting point | Range |
| Fine Band A | 50% of weekly income | 25 – 75% of weekly income |
| Fine Band B | 100% of weekly income | 70 - 125% of weekly income |
| Fine Band C | 150% of weekly income | 125 – 175% of weekly income |
However, a speeding fine isn't always quite as clear-cut as simply just being handed a fine and penalty for breaking speeding laws; there are several variables that must be accounted for when you receive a speeding fine.
These can include things like the driving conditions of the road, where you were driving while speeding (for example, if you're found to be speeding in a school area, you can usually expect to receive a more severe fine) and whether you've received any speeding-related driving convictions in the recent past (for example, if you were caught speeding twice in one month).
All these factors will have an influence on how much you are required to pay for your speeding fine, alongside the suggested speeding fines within each band.
In some cases, your speeding ticket cost may be pushed into bands D, E and F, which means you may be required to pay a fee of 200-700% of your weekly income. However, there are usually maximum fines of £1000 and £2500, depending on which band you fall in.
Start saving on car cover with Compare UK Quotes today
---