How to put and retain a private number plate on a car
---
---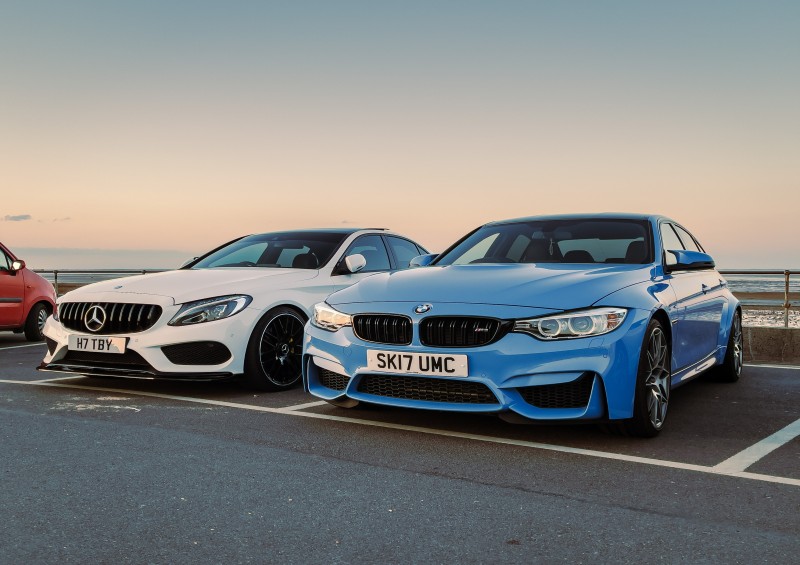 Private number plates have become more and more popular in recent years as more people want to have their very own private registration plate that is personalised with a name, initials, birthday, business name, model or make of vehicle.
Of course, car registration plates come with vehicles as standard, so if you want to get your own private plate, you will have to pay for the privilege of doing so. Once you've purchased a private number plate, you will have to take the necessary steps to transfer your old plate to your new plate and change your vehicle registration with the DVLA. With numerous forms to fill out and send to the DVLA, it can seem like quite a tricky process at first, but we've got you covered!
In our guide below about reg transfers and what to do when it comes to transferring registration plates from car to car online, we explain everything you need to know about changing a number plate, obtaining a private reg and how long it takes to assign a private number plate.
Where can you buy a private plate?
There are several ways to buy a private plate for your car. The best and easiest way is to use the GOV.uk DVLA website to search for a personalised private registration plate.
This service allows you to search for the number plate that you want and then if the particular one that you want isn't available, it suggests other similar alternatives. You can then use this service to bid on number plates in a type of "auction" or you can register your interest for upcoming auctions on different private number plates.
Alternatively, you can use other online sellers such as SpeedyReg. However, you must ensure that you transfer the plate to your car correctly and that the number plate is legally permitted by the DVLA.
DVLA number plate transfer
Before you can transfer or assign a private number plate to your car, you must ensure that you meet the following eligibility criteria:
Your car must be registered with the DVLA in the UK.

It must be a type of vehicle that requires an MOT test certificate.

It must be able to move using its own power.

The car must be available for inspection by the DVLA if necessary.

The car must have been taxed or had a SORN in place continuously for the last five years or it must currently be taxed or declared as SORN.
Once you've checked the vehicle's eligibility, you can then apply to assign a private number to your car's plate. You can do this for free online or through the post.
If you've bought the number plates and they're ready to go, the quickest way to put a private plate on a car is by applying online and providing that the vehicle doesn't require an inspection, it will be assigned to your car immediately.
On the other hand, if you apply by post, you can expect the process to take a little longer, especially due to the increased volume in the amount of post being sent to the DVLA as a result of the Coronavirus pandemic. If you apply by post, you will need to send the V750 Certificate of Entitlement or V778 Retention Document and the vehicle's logbook (V5C).
Once you have completed your application for a private number plate with the DVLA, you will be sent a new V5C logbook (this can take around 4-6 weeks to arrive) and your original MOT certificate if you taxed your vehicle at the same time.
It's important to note that once your new number plates have been registered, you must put them on your vehicle before you can drive it. You will also need to notify your car insurance provider about the change in your car's number plates.
What is a DVLA number plate retention?
If you wish to take off your private number plate or retain your old, standardised plate, you will need to follow the same eligibility criteria for transferring or changing your vehicle registration.
If you decide to take off your private number plate, the vehicle's original plate will usually be automatically reassigned to it when you take the private plate off.
Similarly to adding a private plate to your car, if you wish to remove it, you will need to apply online or by post. It costs £80 to take off your private plate and it will be removed immediately if you apply online and the vehicle doesn't need inspecting.
If you apply by post, you will need to send a V317 'transfer or retain a vehicle registration number' form to the DVLA, along with the vehicle's logbook (V5C) and a completed V62 'application for a vehicle registration certificate V5C'. You will also need to pay the £80 transfer fee.
How to sell a private number plate
If you decide that you no longer want a private number, you can sell it or give it to someone else using a private number plate dealer or just by selling it yourself.
It's imperative that you don't share a photograph or copy of the V750 or V778 document as someone else could gain access to it and use it to put the private plate on their own vehicle.
You can sell the private personalised plate online or by post. If you choose to do it online, you will need the logbook (V5C) of the vehicle you're assigning the number to and the V778 or V750 documents for your own car. The number is usually assigned automatically if you use the online service.
If you choose to sell your number plate by post, you will have to send the V778 or V750 form with sections one and two filled in, along with your signature. You will also have to send the vehicle logbook of the car that you want to put the number plate on.
Compare car insurance quotes now
Whilst changing your number plate why not also see how much you could save on car insurance?.
---