Amazon Prime Day UK – The Online Shopping Giant's Sale Event
---
---
There's a reasonable chance you haven't heard of Amazon Prime Day. Compared to big hitters like Black Friday, Cyber Monday and the January Sales, Amazon Prime Day is a little child, barely out of nappies and worrying about his first few days at school.
But this child can already sing and dance, threatening to make the sales of yesterday look like tired old has-beens by comparison!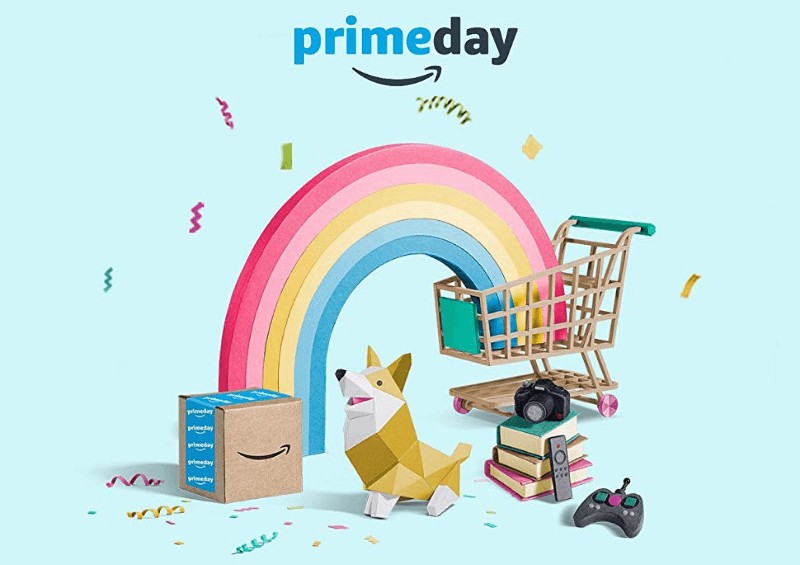 What is Amazon Prime Day 2019?
Now in its fifth year (after being launched in 2015 alongside Amazon's 20th anniversary), Prime Day is Amazon's yearly present to Prime subscribers. On the face of it, an event to celebrate one day delivery is a little eccentric, but Amazon Prime has grown considerably in the years since its launch, so why not make a little song and dance?!
That's twice you've mentioned singing and dancing, why?
In a rather amazing move, alongside the obvious Amazon Prime Day offers and boasting their Amazon Prime same day delivery service, Amazon have teamed up with pop stars like Taylor Swift and Dua Lipa to present a concert!
That's right, an actual pop concert to promote and celebrate their subscription service and online shopping store.
We told you it could sing and dance!
When is the next Amazon Prime Day for 2019?
Set your diary for the 15th and 16th July – oh, and the 11th! Amazon Prime Day deals run from Monday 15th July for 48 hours, making it less 'Prime Day' and more 'Prime Two-Day Early-Week Spectacular'. And the 11th? That's the day of the concert, streamed live to everyone lucky enough to have a Prime Video subscription.
Pop starts live in your living room singing about the Echo Dot and how they love to read on their Kindle. It's going to be spectacular!
Amazon Prime Day 2019 Dates for the UK:
Monday 15th July – Day one of the prime sales

Tuesday 16th July – Day two of the prime sales
Remember – there will be different offers on each of the two main Prime Days, so keep an eye on everything to make the most of it!
Is Amazon Prime Day only for prime members?
Yes – and really that's what makes it of interest. Joking about the concert aside, when you are looking to save on money, being sensible and waiting for the sales to come around is really integral to a long-term budgeting plan.
Amazon are offering 20% savings on most of their range (which is extensive, covering everything from replacement computer keyboards to patio furniture), 40% on an amazing array of clothing, and even bigger savings on key items.
Of course, there's a no-obligation way to get involved even if you are not already a Prime member. Amazon UK are always offering an Amazon Prime 30 day free trial, so now is a perfect time to take up that offer and join the program (just remember to unsubscribe if it's not for you or you could end up paying for a service you don't want!).
What do you get in Amazon Prime?
At £79 per year (or £7.99 per month), Amazon Prime can feel expensive, and if you are tight on funds we don't recommend stretching yourself with subscription services, but for the money - you get a lot.
There's the speedy free delivery, Amazon Video TV services, Amazon Music, Twitch streaming, a huge number of Kindle books and much more – you can even share your subscription with your family through Amazon Household, making it a lot more cost effective.
If you are looking for a one-stop solution to your entertainment and shopping needs, Amazon is very hard to beat.
But don't take our word for it – sign up for the free trial and see for yourself!
---