Average UK house price increases post-Covid pandemic
---
---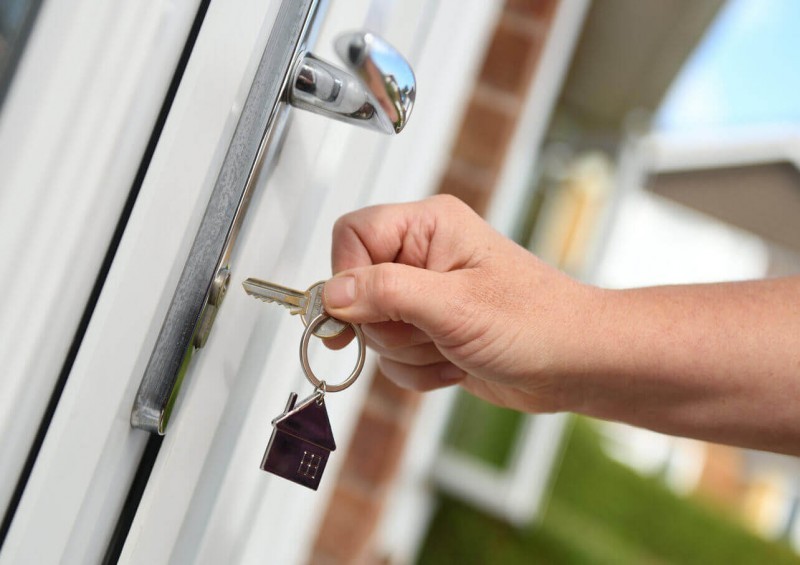 Anything relating to inflation or rising costs of living is never a particularly enjoyable subject to broach, but it is important to be aware of the latest news regarding the UK housing market, regardless of whether you're already a homeowner or you're looking to purchase your first property.
Unfortunately, if you are in the position of a first-time buyer, you'll be faced with some rather gloomy facts and statistics in this post as we discuss the average UK house price increase in the post-pandemic world.
Being dubbed as the "post-pandemic property boom" by financial experts, it's clear to see that UK house prices in 2021 and 2022 have increased somewhat.
Since the start of the Covid pandemic in 2020, previous house prices have jumped up a whopping £44,000 and £29,000 in the last year alone.
According to Nationwide, the house price inflation hit 12.6% in February 2022, with the current inflation rate in the UK being 5.4%. The building society also states that the average house price in the UK now sits at £260,000; with a £5,000 rise in February alone.
At the start of the Covid-19 global pandemic during the beginning of 2020, when the government had imposed nationwide lockdowns and the housing market was frozen during the first lockdown in the spring of 2020, house prices dipped marginally as a result.
By the summer of 2020, however, they were on the up again as people sought out homes outside of major city hubs due to shifts in priorities as a result of the pandemic. During this time, lenders were also offering super-low interest rates, incentivising people to borrow money for their first home.
The government had also imposed a stamp duty holiday for most buyers, which further incentivised people to buy houses.
Once the stamp duty holiday had wound down, however, the expectations of housing prices to dip barely happened and since the autumn of 2020, they've been on a continuous upwards trajectory ever since. These facts are also somewhat surprising when you consider the fact that the average cost of living and inflation continues to rise and the Bank of England also upped the base rate from its previous emergency low.
Between December 2020 and December 2021, the annual rate of house price growth rose to 10.8%, or £27,000, which is the fastest rate for housing since June 2007.
Chief economist at Nationwide Building Society has this to say on the matter:
"Housing market activity has remained robust in recent months, with mortgage approvals continuing to run above pre-pandemic levels at the start of the year. A combination of robust demand and limited stock of homes on the market has kept upward pressure on prices."
"The continued buoyancy of the housing market is a little surprising, given the mounting pressure on household budgets from rising inflation, which reached a 30-year high of 5.5 per cent in January, and since borrowing costs have started to move up from all-time lows in recent months."
"The strength is particularly noteworthy since the squeeze on household incomes has led to a significant weakening of consumer confidence. Indeed, consumers' view of the general economic outlook and prospects for their own financial circumstances over the next 12 months have plunged towards levels prevailing at the start of the pandemic."
The increase in housing prices is also thought to be attributed to the fact that there are fewer desirable homes being put on the market, which has hiked up demand for the properties that are available.
According to statistics obtained by the membership body for estate agents, Propertymark, the ratio of 552 registered house hunters to the meagre 19 homes for sale per estate agency provides further evidence that demand is significantly increasing while availability is dwindling rather dramatically.
What's even more surprising, is that even with the rising cost of living and the increase in inflation rates, people still don't seem to be deterred from wanting to buy a new house, at least not yet anyway.
It's thought, however, that this trajectory won't continue forever. As interest rates are set to rise even further in line with increased rates of inflation, plus the cost of goods such as groceries and petrol, alongside household bills on the up, the rate at which there is demand for houses is thought to tail off in 2022.
The current situation in Ukraine is also thought to slow people down when it comes to buying houses as there will be less confidence from people wanting to spend their money and it will also have an effect on the global supply chain as a whole.
The UK inflation rate is already at a 30-year peak and increases in oil and gas prices as a result of the war in Ukraine are also thought to pose more financial stress on households in the UK.
Unfortunately, even if house prices do plateau to a more "normal" rate, it's thought that many young people seeking to purchase their first home will be largely impacted by the £44,000 rise in housing prices since pre-pandemic times all the way back at the beginning of 2020.
Top takeaways from this post
House prices have

risen by £44,000 (20%) since the start of the pandemic

in February 2020

The current rate of

inflation in the UK is 5.4%

The

Bank of England base rate is currently set at 0.5%
House prices have risen by £29,000

from February 2021 to February 2022

There are

approximately 552 house hunters compared to just 19 sellers
With regards to the house price increases in the post-Covid pandemic world, it's clear to see that there's a lot to digest. We acknowledge that it can be overwhelming when it comes to the world of finances, so we endeavour to make our information as easily digestible as possible and we hope that you found this guide as useful as possible.
If you are looking to buy a house in the near future, it's particularly important that you stay on top of your finances and check your credit score before you apply for a mortgage:
---