BBC to scrap free TV licence for over 75s
---
---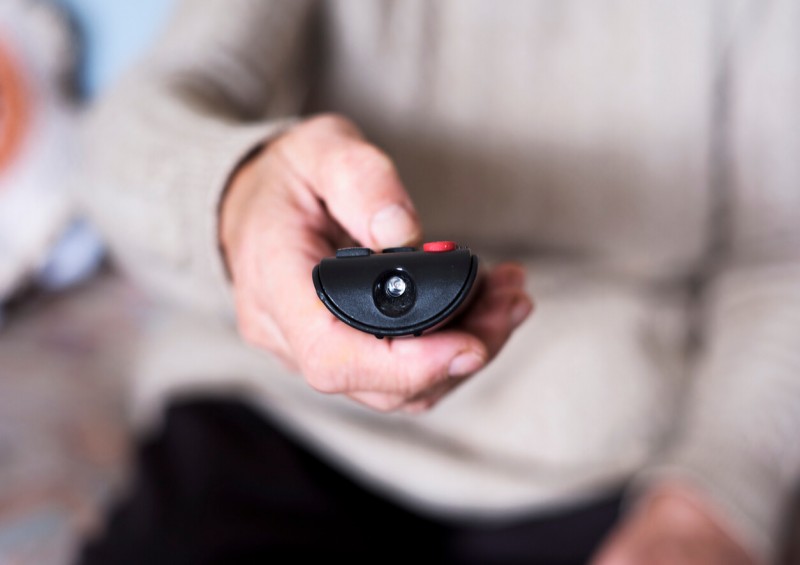 The BBC has announced plans to make those over the age of 75 pay for their TV licences, resulting in over three million households in the UK being £154.50 worse off per year as they lose their right to a free licence.
The change in policy has sparked outrage among the public and those in the public eye – with even the Prime Minister stating that she was 'very disappointed' with the BBC's decision – but it is set to be enforced by June 2020 regardless.
Changes to the BBC TV licence
Despite providing free TV licences for over-75s since 1999, the government came to an agreement in 2015 that it would no longer fund the scheme after 2020, with the BBC taking control from then on.
The broadcaster has now announced that the change in policy means that most people over-75 will be required to pay the full TV licence fee, but those who can provide evidence that they claim Pension Credit (and are over 75) will still receive it for free.
Surprisingly, over a million families who are entitled to Pension Credit don't claim it, and with the new plan likely to impact more than 3.7 million households, will it affect you?
What is Pension Credit? Am I Entitled to it?
Pension Credit is a type of benefit designed to help the elderly, as part of the UK's welfare system for people of pension age. To be eligible for Pension Credit, you and your partner must have reached State Pension age, which can vary for each individual and is calculated based on your gender and date of birth.
Alternatively, you could also be eligible for Pension Credit if one of you has reached State Pension age and is claiming Housing Benefit for the two of you.
If you're unsure whether or not you or a relative are eligible for Pension Credit (and a free TV licence!), you can read about your Pension Credit eligibility and calculate your State Pension age by visiting the government's website.
Why the change?
The BBC have claimed that this new system is the only way to avoid losing channels and making major cutbacks, with BBC Two, BBC Four, BBC News Channel, BBC Scotland (channel), Radio 5live, and a variety of local radio stations all at-risk if licences for all over-75s remain free.
Director-General of the BBC, Tony Hall, admitted that deciding on the new scheme was not easy, as they are aware that the TV licence fee is a considerable sum of money to a large quantity of our population. However, he maintained that this was the fairest judgement and that the BBC had consulted 190,000 people regarding the plan, from which a reported 52% of respondents were in favour of reforming or abolishing free TV licences.
Who will be affected by the BBC scrapping free TV licences for over-75s?
People from all walks of life are set to be affected by the eradication of free TV licences for most over-75s, including poor households, widowers, carers, and all types of vulnerable, isolated senior citizens across the UK.
And despite those receiving Pension Credit qualifying for a free licence, Age UK and many other charities are expressing their concern regarding the ability and willingness of elderly people to provide the broadcaster with evidence of their benefits.
These vulnerable people could face criminal prosecution for not being able to pay their TV licence fees, which is worrying for anyone with elderly loved ones.
Many are outraged at the decision to abolish free TV licences for over-75s, and almost 150,000 people signed Age UK's petition against the scheme within the first day following the announcement.
Age UK claim that it's the fault of the government, rather than the BBC, but that hasn't stopped people in the public eye pointing the finger at the broadcaster.
Piers Morgan is one of many public figures that have called for the BBC to retract their decision, claiming that the broadcaster is an 'absolute disgrace' for making 'D-Day veterans pay £154 for their TV licences'.
Morgan also pointed out that the BBC is 'swimming in cash' and that it has 106 executives earning £150,000 or more per year. Some are also angered that the BBC are taking away the benefits of the elderly, while their presenters are earning seven-figure salaries, including Gary Lineker (£1.75 million) and Chris Evans (£1.66 million).
New BBC TV licence scheme summary
Although the BBC say that it had no fairer option, it seems that linking a free TV licence to Pension Credit will lead to many over-75s falling between the gaps and unfairly having to pay in-full.
For some vulnerable older people, the TV is the only voice they hear and the only form of company they have some days, which is why the majority of the public is calling for the BBC to rethink their new proposal.
What do you think? Let us know by leaving a comment on our Facebook post.
---