New Rules of Intestacy Leaves Children With Less Inheritance
---
---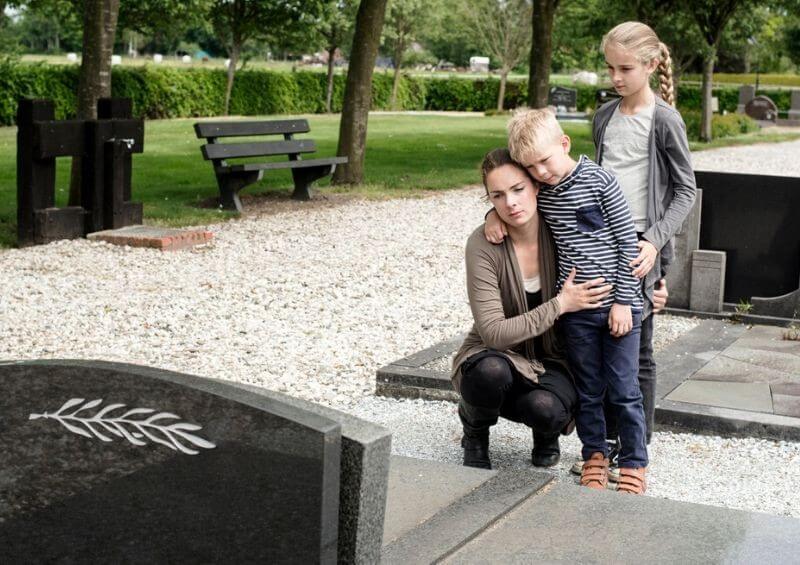 The new rules of intestacy (from the 6th of February 2020) will change what happens if you die without a will – also known as dying intestate.
Married and civil partners will now get more than they would have previously under intestacy rules, with the minimum amount increasing to at least the first £270,000 of the estate – up £20,000 from the £250,000 they were previously automatically entitled to.
This change makes it even less likely that surviving children will receive any inheritance if their parent dies intestate, which only reiterates the importance of making a will if you want to provide for your whole family when you pass away.
The new rules of intestacy in the UK
Intestacy rules are a strict set of guidelines regarding how a person's estate must be distributed if they die without a valid will in place.
As things stand before February 6th 2020, surviving partners are entitled to the first £250,000 of their partner's estate if they die without a will, with the remaining amount being shared equally between them and the children.
For example, if an estate is worth £300,000, the surviving spouse would receive the first £250,000 and £25,000 of the remaining amount. The children would then receive the other £25,000 that's left over.
So, surviving children aren't left with much under intestacy rules as it currently stands, but with new intestacy rules coming into effect from the 6th of February 2020, the surviving partner will now be entitled to the first £270,000 and half of the remaining amount – even more than they were previously.
For example, if an estate is worth £300,000, the surviving husband, wife, or civil partner will be entitled to the first £270,000 and half of the remaining amount (£15,000). The children will then only be left with £15,000, in comparison to the £285,000 that the spouse will receive.
When the new threshold is implemented, the surviving children will not receive any direct inheritance whatsoever if the estate is worth anything below £270,000.
The change, which is being made due to inflation since the last update in 2014, only increases the likelihood that the children will be cut out of inheritance if their parent dies without a will.
Read more: Who Inherits if You Die Without a Will?
Dying without a will
If you die without a will, your estate will be distributed in-line with intestacy rules, which means that:
Your assets will be shared out in a way that may not represent your true wishes
It could cause family disputes
It could cause lengthy and expensive court proceedings
Your children's memory of you could be tarnished if they believe you didn't consider leaving anything to them
It is inevitably an emotionally distressing time when a child loses a parent, so money and assets are unlikely to be at the forefront of their minds immediately after the death. But, providing financial support or leaving a sentimental heirloom to your children could be a heart-warming reminder of how much you cared about them, and also leaves them to grieve for their loss in peace, rather than having to deal with any financial worries at the time as well.
Note: If both parents die without a will, intestacy laws mean that the children will get it all when they turn 18, but it also means that you have no control over who they are housed with and brought up by if you have no appointed guardianship.
Writing a will and making your wishes known
Two thirds of people in the UK don't have a valid will, and there's a common misconception that the family will be able to split the inheritance between themselves without any hassle, but this is rarely the case.
If you leave the distribution of your estate to the rules of intestacy, your wishes will not be considered and it's likely that it could lead to animosity amongst family members, and quite possibly formal legal challenges – which your relatives could do without at an already-distressing time.
Now that the inheritance rights of children have changed somewhat with the new intestacy rules, legal experts have once again warned that the only reliable way of making sure that your estate is inherited in a way that represents your final wishes is to write a will that is up-to-date, clear and legally valid.
Some of the benefits of writing a will include:
You ensure your estate is distributed in-line with your wishes
You have a say in the type of funeral you want and can leave money towards the cost
You can provide financial security for the loved ones you leave behind
You can appoint guardianship for your children if both parents were to die
It could also help you avoid inheritance tax with the help of a solicitor
Finally, it's worth noting that if you die without a will and have no surviving relatives that are eligible for inheritance under the rules of intestacy, all of your estate will be handed over to the Crown, rather than friends, distant relatives, or a charity chosen by you.
How to write a will and protect your loved ones
Writing a will is important for anyone looking to protect their estate (regardless of its monetary value) and their loved ones.
You can write a will yourself, but when you do so without a solicitor or professional service, there's always the risk that mistakes will be made, which could end up invalidating the will.
Here at Compare UK Quotes, we recommend doing so through a professional will writing service such as Wills.Services. With their help, you can write a will online within the comfort of your own home, and get the peace of mind that your loved ones and assets will be protected when you're no longer around.
Have a say in how your property, money and assets are inherited by writing a will online today with Wills.Services.
You might like:
Who Inherits an Estate When There is No Will?
Dealing With Finances After Death
---