Premium Bond Prizes: Odds of Winning Lowered from May 2020
---
---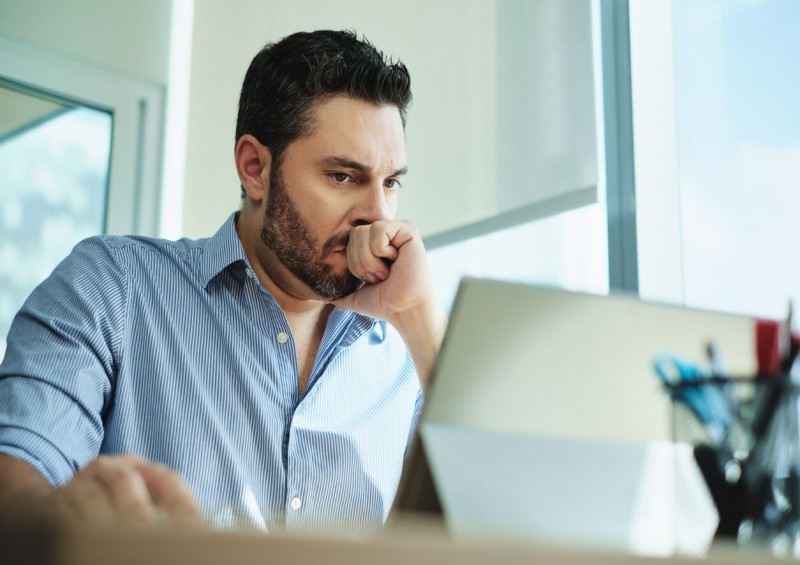 The already-slim chances of winning one of the major Premium Bond prizes are being reduced, with the rate lowering from 1.4% to 1.3% from May 2020.
And the bad news only continues for NS&I customers, as interest rates on all of their savings products will also be cut from the same date.
How the odds of winning Premium Bonds prizes have been changed
The current prize rate is 1.4%, meaning that each £1 bond has a one-in-24,500 chance of winning any prize.
From the 1st of May 2020, this rate is being cut to 1.3%, so the odds of each £1 bond winning a prize is worsening to one-in-26,000.
This change means that over 170,000 fewer prizes will be rewarded in May 2020 compared to February of the same year, with less than half of the £100 and £50 prizes being given away.
What are Premium Bonds?
Premium Bonds are a type of investment option where, instead of earning interest, you are entered into a monthly prize-draw to win tax-free prizes.
Premium Bond prizes range from £25 to £1million, but your chances of winning a significant amount of cash are very slim.
Instead of an interest rate, Premium Bonds have an annual prize rate, which represents the average return you'll get. But, remember that (unlike interest on standard savings accounts) there is no guarantee and you could end up winning nothing.
The prize rate essentially means that £1.40 (£1.30 from May 2020) will be paid out annually for every £100 invested in Premium Bonds across the country, but this doesn't necessarily mean you'll receive that return.
This is because there are two £1million prizes per month and many other rewards worth £100s and £1000s which are also taken into account to calculate the prize rate figure, meaning that the true 'average' return per person is less.
In May 2020, this prize rate is dropping from 1.4% to 1.3%, making it even less likely that you will win anything at all.
Read our full guide to Premium Bonds for more information on exactly how they work and whether or not you should consider investing in them.
While the number of £1million prizes is expected to remain the same (two per month), the rest of the prizes are all expected to drop slightly, as shown below:
| | | |
| --- | --- | --- |
| Prize value | Number of prizes (Feb 2020) | Number of prizes (May 2020)* |
| £1 million | 2 | 2 |
| £100,000 | 6 | 5 |
| £50,000 | 12 | 11 |
| £25,000 | 23 | 21 |
| £10,000 | 59 | 54 |
| £5,000 | 119 | 106 |
| £1,000 | 1,984 | 1,857 |
| £500 | 5,952 | 5,571 |
| £100 | 27,221 | 13,448 |
| £50 | 27,221 | 13,448 |
| £25 | 3,408,513 | 3,262,871 |
| Total prizes | 3,471,112 | 3,297,394 |
*These figures are estimates as it will not be confirmed until after the draw has taken place.
Are Premium Bonds worth it? It would certainly be easier to tell you in hindsight, but generally, standard savings accounts are considered more reliable ways of ensuring that you get a positive return on your investment.
If you win one of the top prizes, then purchasing Premium Bonds will be one of the smartest moves you ever made. But, if you end up with very little (or no) Premium Bond winnings (which many holders do), then they are most certainly not as worthwhile as basic savings accounts or ISAs.
If you have maxed out your ISA allowance for the tax year, then you may want to look at purchasing Premium Bonds as an alternative investment option.
NS&I savings products: interest rates will also be lowered
Over 25 million people have an NS&I savings product and the organisation is backed by the government's HM Treasury.
Unfortunately, these savings account holders will also see their interest rates cut across the board, with both fixed and variable rate products being affected from May onwards.
Here is how some of NS&I's most popular savings accounts will be affected from May 2020:
Direct Saver: From 1% to 0.7%
Investment Account: From 0.8% to 0.6%
Income Bonds: From 1.15% gross/1.16% AER to 0.7%
Guaranteed Growth Bonds (1 year): From 1.25% to 1.1%
Guaranteed Growth Bonds (2 year): From 1.45% to 1.2%
Guaranteed Growth Bonds (3 year): From 1.7% to 1.3%
Guaranteed Growth Bonds (5 year): From 2% to 1.65%
Fixed Interest Savings Certificates (2 year): From 1.3% to 1.15%
Fixed Interest Savings Certificates (5 year): From 1.9% to 1.6%
If you are a variable rate savings account holder with NS&I, you will see your interest rate reduce immediately from the 1st of May, but those with fixed rate accounts will not see any change until their account matures (depending on whether or not it does so before or after June the 1st).
What has been said by NS&I?
NS&I's Chief Executive, Ian Ackerley, recently stated that cutting interest rates is "always a difficult decision" and that the company needs to make sure that its "interest rates are set at an appropriate position against those of [its] competitors".
Mr Ackerley reassured customers that the new rates would provide them with a "fair return and the assurance of the 100% HM Treasury guarantee on all their holdings with NS&I".
Read our full guide to Premium Bonds for more information on what they are, how they work, whether you should invest in them and how you can go about doing so.
If the changes made to the UK's Premium Bond winning odds has put you off the product, we recommend exploring your alternative investment options using our guide to the different savings accounts in the UK.
Related guides:
---