The Benefits of Reward Websites
---
---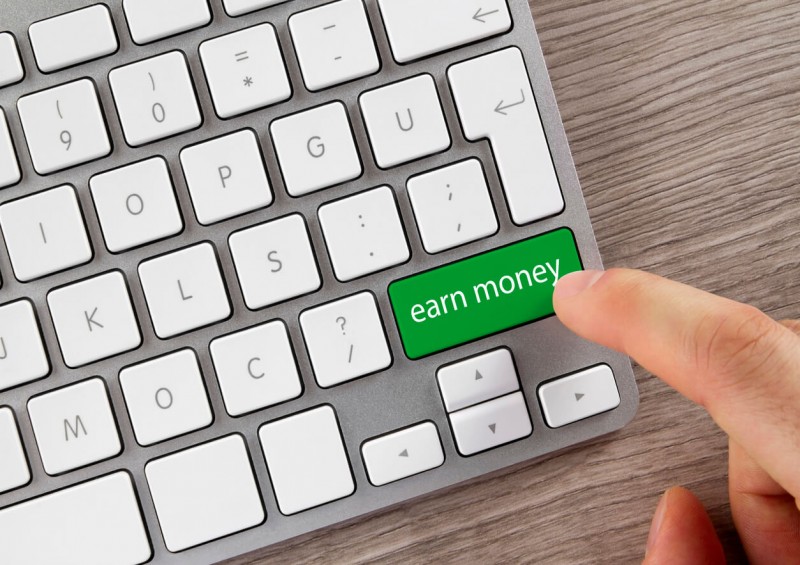 Making money at home is a dream. Many of us just simply do not have the kind of lifestyle that fits to a 9 to 5 working day – and much as we'd love to get paid hundreds of pounds to sit behind a desk peacefully away from the house and have a magic fairy sort everything out at home (from the kids to the washing up), it's not going to happen!
Sitting down to catch up on some TV for half an hour in the middle of a busy day might be all the break we get – wouldn't it be nice to make some easy money while we do so?
Enter the GPT (Get Paid To…) websites!
---
---
What is a GPT site?
Let's be honest, using a reward site isn't going to provide enough money for a brand-new car, but there's nothing wrong with a little pocket money!
Get Paid To… websites offer rewards for doing some simple things online – from filling out surveys to trialling products. While those rewards are often only a pound or so, its money earned online that you can do easily – often in the background with only a few minutes attention. And those pennies soon add up!
Sitting there catching up on a BBC drama? Jump on to the best paid survey sites and fill in a few details about your shopping experiences while you do so and bank a few quid. It's easy and effective and before too long, your rewards will show some actual
---
---
Does it work? What are the reward sites that actually work?
It seems too good to be true, and there are some pitfalls for the unwary, but yes, you can earn quick money online through Get Paid To… sites – especially the good ones.
One of those little gems is Oh My Dosh, which brings a whole bunch of offers and rewards together in an easy-to-use website that not only does the administration for you but pays you out in real cash – from completing the offer to cash in the bank within three working days!
Much better than the less efficient sites that end up giving you a limited gift card after a month of waiting!
What is Oh My Dosh? How does it work?
Really, it's worth going over there and taking a look yourself! It won't take long to register and see all the offers and rewards available and you can get started right away – earning money even while you read this article!
Oh My Dosh offers multiple revenue streams, not just surveys – meaning you can choose a number of different ways to get cash rewards. Something as simple (and useful) as changing your electricity supplier can net you upwards of £30 and take a chunk off your yearly bill!
---
---
What are the pros and cons of reward sites?
The benefits of reward sites are obvious – earn money online and even win prizes! Fancy testing an iPhone XS for a few pounds and then get to keep the test phone you were sent? What about the real chance of winning larger cash prizes and being paid to try?!
Of course, there are some sites which are less scrupulous, and you should make sure you trust the GPT site before you devote time to it. That's why Oh My Dosh is so good – they do all those background checks before putting the offer up online, allowing you to just get on and make some cash.
Helping your personal finance
At Compare UK Quotes, we are dedicated to helping you with your personal finance – from finding sites like Oh My Dosh to get you a few extra pounds, to giving solid advice regarding credit cards, we busy ourselves every day to make the world of credit and debt that much easier to swallow.
---
---
---