Thomas Cook Goes Bust: The Facts You Need to Know
What does it mean for Thomas Cook customers?
---
---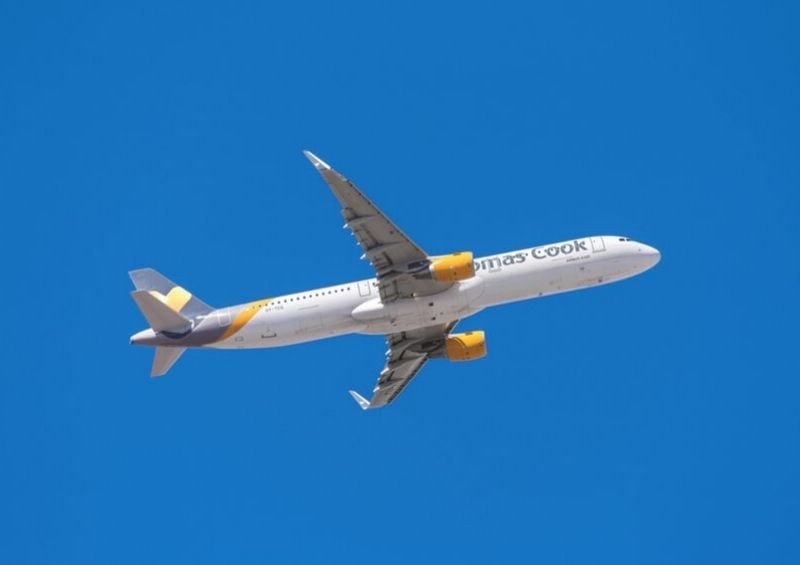 After last-minute negotiations failed to save the popular holiday firm from collapsing, Thomas Cook has officially gone bust.
The facts:
150,000 Brits have been stranded abroad

22,000 worldwide jobs and 9,000 UK jobs are at-risk
Over a million customers will lose their future bookings

Thomas Cook employed 26,000 people in 16 countries, had 105 aircrafts and 200 Thomas Cook-branded hotels and resorts
It has been reported in recent news that 150,000 UK holidaymakers are currently stranded abroad, with ALL Thomas Cook flights being cancelled as a result of the collapse.
If you are included in the one million customers at-risk of being affected by Thomas Cook's liquidation, here's what you need to know…
If you are abroad…
If you're currently abroad and you were planning to return to the UK with Thomas Cook, the Civil Aviation Authority (CAA), who are now handling the issue, are working to provide you with new flights as close as possible to your original return date.
The CAA will be doing so for the next fortnight, until Sunday the 6th of October, after which date you will unfortunately be required to make your own travel arrangements. If you're ATOL protected, the cost of your new flights will be recoverable.
If you booked your package holiday through Thomas Cook but your flight is with another airline, you may not be as badly affected and may be able to travel on that flight without disruption. But you should bear in mind that your transfers and/or accommodation may be affected.
The CAA is contacting hotels who are accommodating Thomas Cook package holiday customers to reassure them that the cost of their accommodation will be covered by the government's Air Travel Trust Fund and the Air Travel Organiser's Licence (ATOL) scheme.
For more details and to find information regarding your new return flight, check the CAA Thomas Cook website.
If you have booked a Thomas Cook holiday but are yet to travel…
As of September the 23rd 2019, all future Thomas Cook holidays and flights are cancelled, with the holidays of over a million people being affected.
It's possible that some of the package holidays booked with Thomas Cook may include flights that are unrelated to the company itself, meaning that your flight could still be valid if it is not with the Thomas Cook airline.
Although it remains a gut-wrenching disappointment, most people that booked Thomas Cook package holidays (and certain flight-only trips protected by ATOL) will be fully refunded or offered a replacement holiday.
Pretty much all package holidays are covered by the ATOL scheme, which is likely to cover both the cost of your flight home and your accommodation if you are currently abroad, as well as any future holidays booked.
If you have booked a flight-only trip, you may need to contact your travel insurance provider to begin the process of claiming a refund.
Read more: Travel Insurance Basics
What next?
It's been reported that today's events have led to chaos in certain airports and hotels, with the CAA advising all those with Thomas Cook outbound flights booked to refrain from heading to the airport as the flights are simply cancelled.
The government – which refused to provide the funds needed to save the holiday firm – has initiated its largest repatriation scheme since the Second World War.
Several aircrafts have been hired to make up the rescue fleet aiming to return all holidaymakers currently stranded and due to fly home, free of charge, as part of an effort codenamed Operation Matterhorn.
A summary of the events and what's to come:
Thomas Cook has collapsed into liquidation

All future flights and holidays are cancelled

Package holiday customers will not be left out of pocked as they are ATOL protected

ATOL will help recover a refund or replacement holiday

If you're already abroad, the government has promised that all UK holidaymakers due to return home within the next fortnight will be flown home free of charge
And the most important point of all – if you have been affected, whether you're currently abroad or are due to travel, all the information you need can be found on the CAA's dedicated Thomas Cook customer website.
There's not much use in heading to the Thomas Cook website itself, which is now useless, or even its social media pages, as they are not being monitored. The CAA is now the main source of information and help for those affected by the incident, as well as holidaymakers' own travel insurance providers in some cases.
For further information regarding travel, browse Compare UK Quotes' articles on travel insurance and saving money abroad.
---