Why Statutory Sick Pay Doesn't Really Protect You
---
---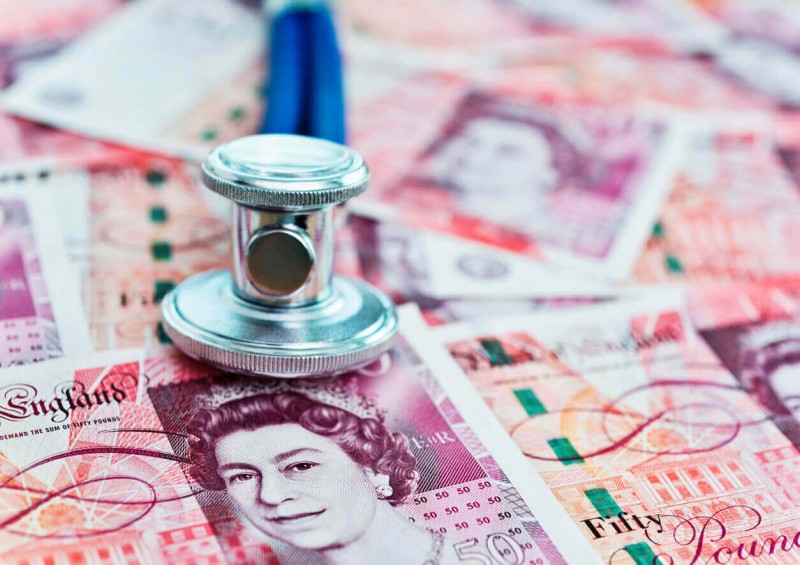 What is statutory sick pay (SSP)?
Reading your work contract when you are excited about your new job often gets overlooked, and this can unfortunately mean that months later, when you get sick for the first time, you find yourself in the position of having to make a choice between looking after yourself and spending the day in bed, or pushing yourself to work in order to be paid.
For many people, the choice isn't really much of a choice and they find themselves at work despite a banging headache and snotty nose. Or worse.
Statutory Sick Pay is the government's helping hand – making sure that if you are ill you are not completely left on your own financially.
How much is SSP per day? What's the sick pay entitlement for 2019?
Sick pay is there to provide financial support when you cannot physically, or mentally, work. Currently (at the time of writing) it stands at £92.05 per week, or a little over £13 per day. For anyone who is trying to support a family with their income, it's a small amount that covers very little. Even for a single person with no commitments, it can feel incredibly small.
What's worse is that SSP doesn't cover the self-employed, doesn't start until the fourth day (so you must cover yourself for the first three days of absence), and SSP for part-time workers is pro-rata (so you could be getting a lot less than the £92.05.
It can lead to a lot of people coming to the conclusion that they cannot afford to stay off work, even if they need more time to recover. What can happen then is that they force themselves to work, potentially making their illness or injury worse.
What are the options? How do I get more money than the SSP allowance?
Statutory sick pay only covers you for 28 weeks and to qualify for SSP you have to be an employee earning more than £116 per week on average.
Without something else to help you through the struggle, you may find yourself in a very difficult financial position. Living off sick pay is not viable for anyone.
Alternative 1 – workplace sick pay scheme
Despite there being no legal requirement for employers to do so, many do choose to provide their own sick pay scheme, working above the government minimum to provide better conditions for their staff. Employers have to pay SSP, but anything above that is a perk which you should be thankful for.
Speak to your employer or check your employment contract to see who pays the sick pay and whether there's a workplace scheme to go beyond SSP.
Alternative 2 – making a claim for personal injury
If your time away from your job is due to a personal injury at work, you can claim compensation for a workplace accident. In this situation, it is best to contact a no win no fee solicitor who can help you receive a deserved compensation payout. At Compare UK Quotes, we are happy to recommend the experienced and helpful personal injury lawyers at Accident Line Direct.
A personal injury claim will cover you for loss of earnings as well as provide you with a substantial lump sum for any pain and suffering if it is successful.
Alternative 3 – income protection insurance
A form of personal financial insurance designed to provide you with 65% of your gross salary during times when you can't work, income protection insurance covers the self-employed and those whose work does not provide an adequate scheme for sick pay. Read our article on IP insurance here, or contact the advisors at our preferred life insurance provider, Quick Quote Life, for more information.
Making sure you don't lose your income
At Compare UK Quotes we work to provide help on all personal finance matters and understand just how significant an impact even a few weeks without pay can have. For advice on dealing with budgeting, debts and insurance to protect yourself, browse our library of up-to-date articles.
---