5 Best Car Sat Navs 2022 - Sat Nav Reviews
What sat nav is most suitable for your car?
---
---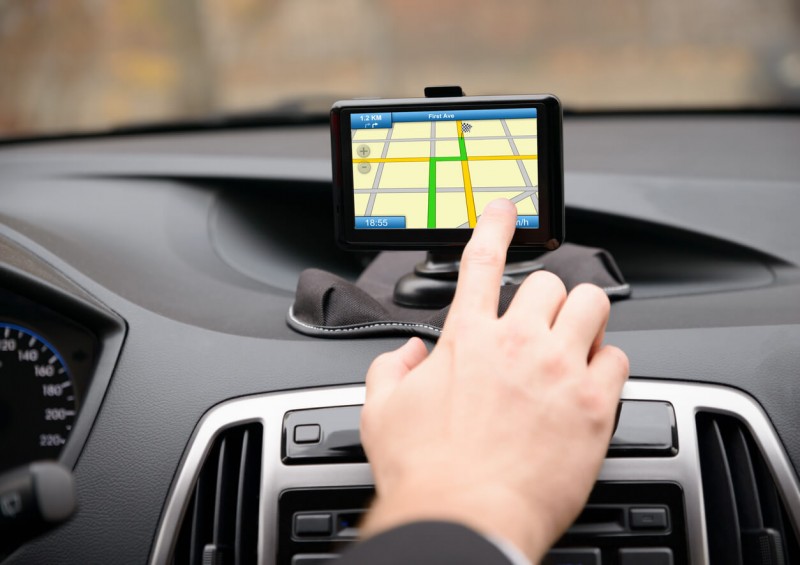 It's no secret that many people have become reliant on tech nowadays, and the majority of us drivers would be pretty lost – quite literally – without the help of a sat nav. But what is the best sat nav in the UK? And where can you find the best sat nav deals?
Here, we rank five of the best sat navs in the UK and review each of their pros and cons individually.
1. Garmin DriveSmart 65
The Garmin DriveSmart 65 is a smart bit of kit with a high-resolution 7-inch display screen that is wider than most of its competitors. Its slim design makes it look neater sitting above your dashboard than other sat navs and its suction cup mount is well built to ensure it doesn't fall away from your windscreen or window.
It also provides drivers of older cars the ability to make hands-free calls with its Bluetooth function and it can even connect to a wireless reversing camera.
Cost: £239.51
Pros
Large screen
3D directions
Lots of handsfree features
Live traffic updates
Cons
Expensive
Map view is cluttered making it hard to understand
2. TomTom GO Premium
The TomTom Go Premium comes with a hefty price tag but also a host of hi-tech features that many drivers will make use of along with its intelligent route planning.
You can choose from a 6" or 7" screen and also get free world map updates so you can use it anywhere in the world. Unlike many of its competitors, this sav nav comes with lifetime speed camera alerts so you don't need to worry about having to pay for regular updates or payment plans.
Cost: £342.85
Pros
Lifetime free world maps updates
Lifetime speed camera alerts
IFTTT Integration
Share live location and ETA's
Voice control
Cons
ETA and location sharing is only available for Android users
Limited battery life
3. OHREX Navigation assistant
The OHREX Navigation assistant includes a useful Bluetooth hands-free function, so you can stay safe while taking calls on the road. You're also in safe hands when taking directions from this OHREX sat nav, thanks to its smart route planning and well-detailed map.
It's also pocket-friendly when it comes to the cost, especially when you compare the price to its TomTom and Garmin rivals.
Cost: £74.90
Pros
Price
7 inch display screen
Free maps for the UK, Ireland, Europe and North America
Speed camera warnings
Bluetooth handsfree calling
4-star Amazon review rating
Cons
No traffic updates available
4. TomTom GO Basic car sat nav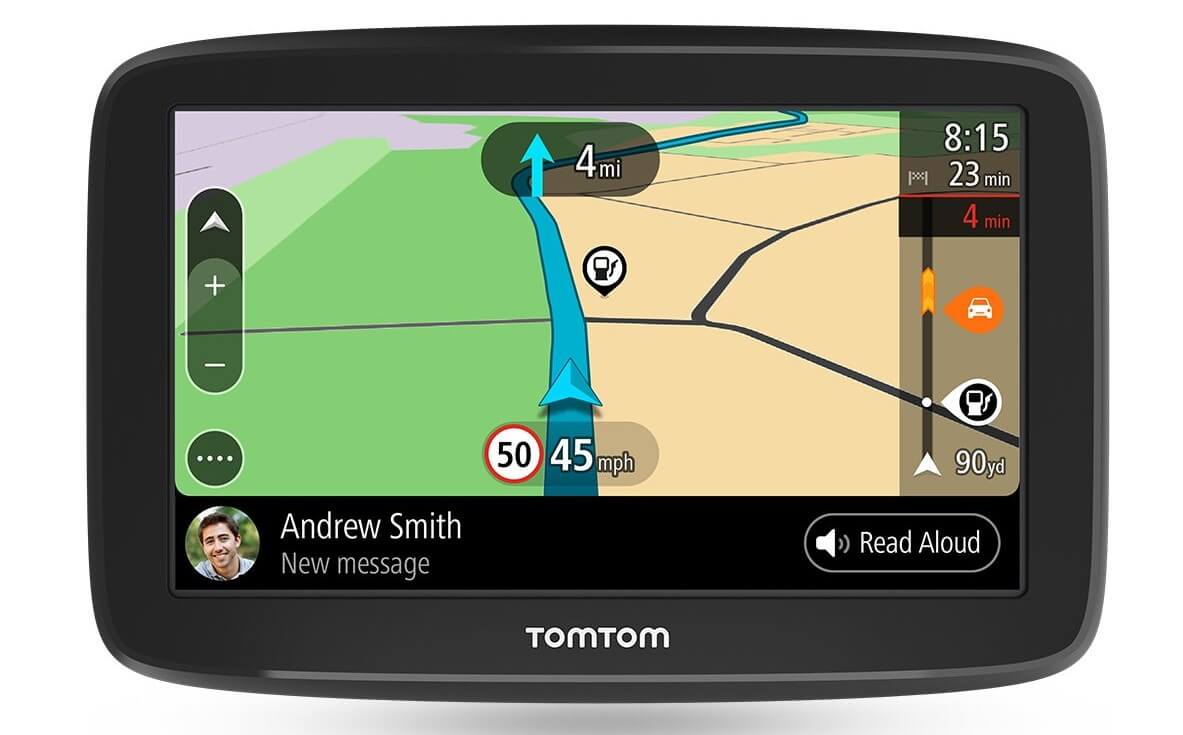 TomTom's GO Basic sat nav is a more premium product than the others mentioned in this list so far and it's obviously a more renowned brand, which brings with it both pros and cons.
Yes, it may be more expensive, but that's largely due to the more sophisticated features that are included, such as its ability to update maps via built-in Wi-Fi, meaning that it is unlikely to take you down roads that don't exist anymore (which some cheaper sat navs do occasionally).
Cost: £121.63
Pros
Updates maps via built-in wifi – no computer needed
Integrates with smartphones easily
Maps issued seasonally, including road changes and revised speed limits
Very accurate maps and route planning
Traffic accuracy is impressive
Cons
The five-inch screen could be too small for some users
5. Garmin Drive 51LMT-S 5 Inch Sat Nav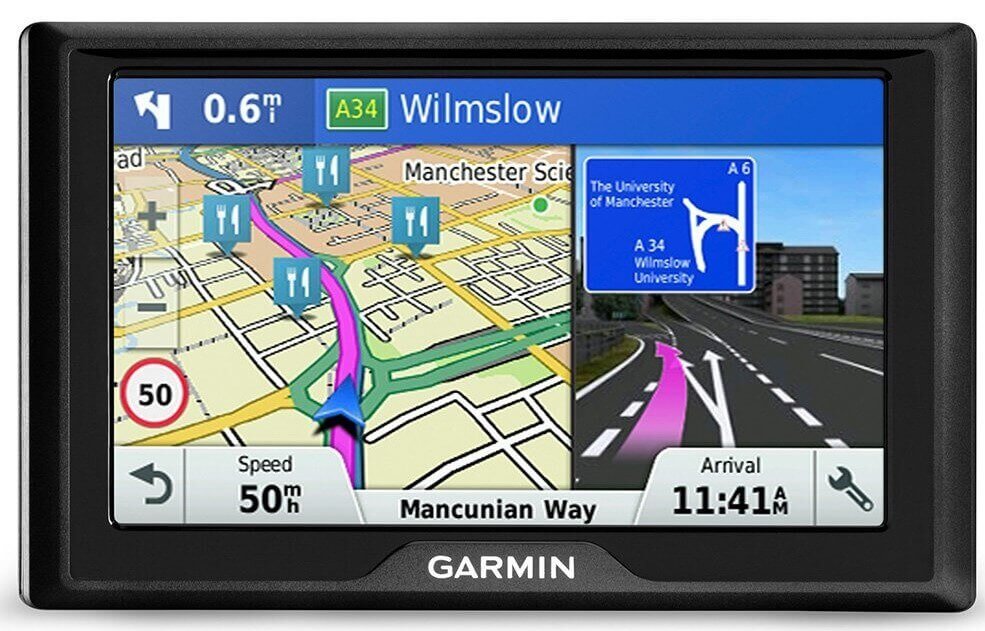 Garmin has established itself as one of, if not the best sat nav and GPS company in the world, and this Garmin Drive 51LMT-S is still one of the best on the market. It is straightforward to use yet is full of features along with lifetime mapping updates. You can even get TripAdvisor ratings for points of interest.
Cost: £100.67
Pros
Lifetime map updates via smartphone link app
Weather forecasts
Live parking information for on and off-street parking
Garmin Real Directions programme uses landmarks and traffic lights to help guide you
Accurate live traffic information to help you choose the best route
Cons
Can be a little overwhelming at times with too much information for a relatively small screen, especially for drivers glancing quickly
Doesn't have handsfree calling
Most extra features require a smartphone to be paired
Storing your device and gadget insurance
Bear in mind that sat navs are expensive pieces of tech and will naturally attract thieves if you leave yours on display, so take yours from the car whenever it's not in use.
You might even want to consider getting gadget insurance or some sort of specialist policy if you buy a more expensive device in case it is lost, stolen, or damaged.
We hope that our guide has helped you decide which sat nav best suits you; remember that there are always new deals arising, so shop around and compare prices from a variety of retailers both online and in-store to find the most affordable offer for you.
Related Articles:
Gadget and Multi Gadget Insurance
5 Gadgets for Cheaper Car Insurance
---