Business Bank Accounts Explained
---
---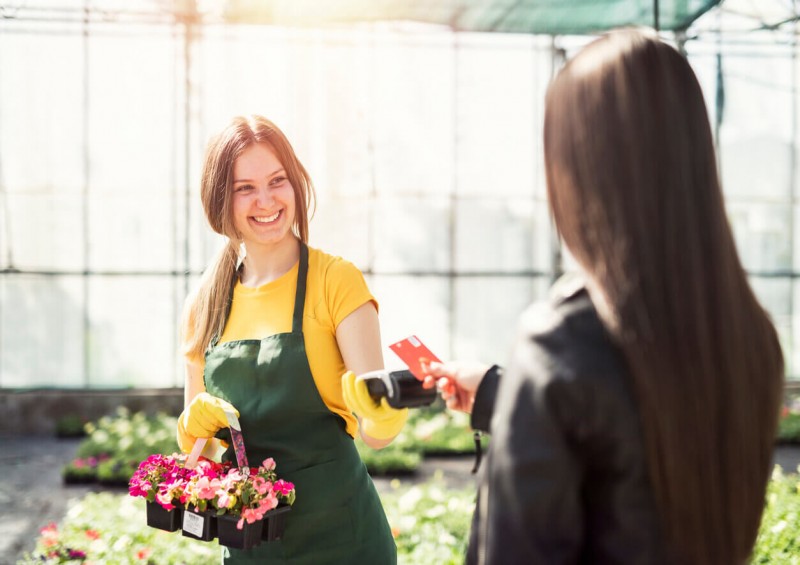 If you've started to earn a self-employed income for the first time or just set up a Limited company, you may be wondering "can I use a normal bank account for my business?" Good question!
Whether or not you need a separate business account for a self-employed income principally depends on your self-employed status (i.e. if you're trading as an individual sole trader or a limited company).
What is a business bank account?
The fundamental makeup of a business bank account is pretty much the same as a regular bank account. The key difference between a personal bank account and a business bank account is that you will solely use a business bank account for business-related income and purchases only. For example, you wouldn't ask your mum to transfer twenty quid to your business account for your birthday or use it to purchase your food shopping.
That said, many modern business bank accounts in the 21st century offer a lot of functionality that personal accounts don't. For example, most modern, digital business accounts allow you to process invoices and payroll or submit your Tax Return directly to HMRC from a banking app. Pretty neat eh?
The only downside to a business bank account is that they are not free to use, but there are some competitive deals out there with affordable fees.
Can I use my personal bank account for my small business?
You can use your personal bank account for a small business if you're a:
Sole trader
Freelancer
Contractor
You cannot use a personal bank account for your small business if you're a:
Limited company (Ltd)
Partnership
Do I need a business bank account?
You only need a business bank account if you're a Limited company registered at Companies House or a Partnership.
However, even if you are a sole trader, freelancer, contractor or gig worker, you may find it beneficial to separate your business income from your personal account, especially for simplified accounting.
Advantages and disadvantages of a business bank account
| | |
| --- | --- |
| Advantages | Disadvantages |
| Saves time on admin | Banking fees |
| HMRC friendly | 2 banks accounts to manage |
| Builds credit history for your business | Can't rely on personal banking credit history |
| Doesn't breach your Bank's T&Cs | Limitation on business credit card use |
What do I need to be able to open up a business bank account?
Opening a business bank account is similar to opening a personal bank account.
To open any type of business bank account, you'll need to provide:
Photographic ID (Driving Licence or Passport)
Proof of address (utility bill, bank statement or Council Tax bill)
If you're a Limited Company, you'll additionally need to supply:
Your company's registration details (i.e. a Certificate of Incorporation)
Tax/VAT registration details (if applicable)
Do I need a good credit score?
No, not always as there are many business bank account providers that will overlook a less than perfect credit score and some don't even bother conducting credit checks.
However, certain business account providers will require you to have a good credit record. Before applying for a business account, check whether the provider conducts a soft or hard credit check.
How does having a business bank account impact your credit score?
When you apply for a business bank account, some providers will conduct credit checks that could temporarily affect your credit score. If you apply for more than one business bank account in quick succession (if you're unsuccessful with your first application), both applications could be noted on your credit file, have a negative impact on your credit score and make you look like a risky borrower to other lenders.
It's therefore best to check your credit files with all the main credit reference agencies before applying for a business account with a provider who conducts hard credit checks.
If your business gets into debt and you're a Limited company, then this will not affect your personal credit file. In fact, having a business bank account is a good way to build up a credit history for your business as a separate entity (i.e. a separate credit rating to your personal one) and for protecting your personal credit status.
However, if you're a sole trader or a partnership and you default on business loan payments, this will affect your personal credit file(s).
The best fintech business bank accounts
According to the MoneySavingExpert, Martin Lewis, the best business bank accounts on the market that are easy to set up online with low fees are Starling, Coconut and Tide.
Both Starling and Tide are compatible with modern accounting software like Intuit's Quickbooks and Xero, whereas Coconut is an all-in-one business account app with integrated software to deal with your business's expenses, invoicing and tax.
Note: Make sure you have enough money to pay your tax bill at the end of the financial year by setting some money aside in a separate business savings account. Alternatively, Tide offers a sub-account for this purpose that you can easily open in their app and Coconut has a separate 'tax vault'. Starling doesn't offer a separate savings account but does allow you to earn interest on a personal or joint account and you can create a 'savings goal' in their app.
Related guides
---