Millennials Put Takeaways Ahead of Retirement Fund
---
---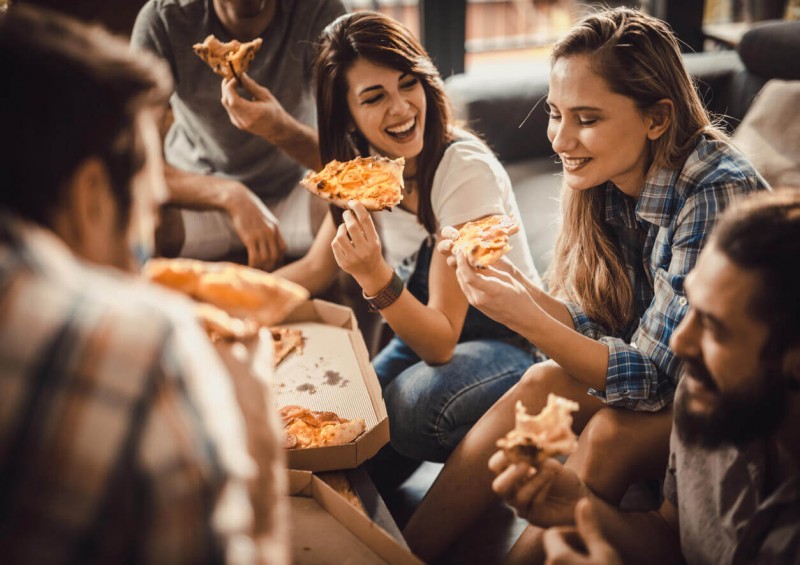 Millennials' Spending will Lead to Uncomfortable Retirement
New research from Profile Pensions has revealed that millennials now spend on average £1,000 per month more than the amount they'll receive from the State Pension, yet they aren't putting money aside to build up a sustainable pension pot for a more comfortable retirement later on in life.
Profile Pensions' research notes that millennials now spend an average of £1,770 per month, meaning that the current State Pension would cover only 41% of their expenses.
What is the New State Pension?
The new State Pension is a type of pension that provides retirees with a maximum of £168.60 a week, depending on the amount of National Insurance contributions they've made in the past. It is separate from any workplace pensions or private pensions that an individual pays into, and has the purpose of covering your basic needs in retirement.
Profile Pensions Research
The study done by Profile Pensions found that millennials change jobs very frequently, with half of those in employment intending on leaving within two years. As millennials begin to rely more on short-term jobs, freelance work and entrepreneurship, they may receive the benefits of automatic enrolment, but they are not building up a pension pot that will allow them to spend as they please when retirement comes around.
Millennials reportedly spend an average of £110 per month on takeaways and £211 per month on nights out – that's the equivalent of 49% of the full State Pension monthly amount on nights out and takeaways.
Of course, the majority of millennials won't be spending that amount on takeaways and nights out when they hit retirement age, but it's all money that could be put away in a pension for a more enjoyable retirement when the time comes.
We all enjoy the occasional takeaway and we don't expect millennials to be telling their mates that they can't go out because they want to put more money into their pension, but it seems that they could really do with being more cost-effective with their social choices.
Spending £321 each month on takeaways and nights out is a huge amount, so why not cut some costs and put an extra £100 in an additional pension?
Cutting Costs for a Better Pension
Researchers from Profile Pensions say that millennials must cut social-life outgoings, become more cost-effective and take more notice of pension schemes if they are to save an additional £100 per month for their pension.
Michelle Gribbin, Chief Investment Officer at Profile Pensions, stated that the lifestyles of millennials 'must change if they are to live comfortably in retirement'.
So, if you want to make changes in order to free-up more money to place into your pension, how can you do so?
Instead of ordering a takeaway each week, why not cook your own food? You'll be surprised at the money you save by cooking from home and preparing meals each day! There are also ways of lowering the cost of your weekly food shop, such as shopping for budget brands or even shopping at budget supermarkets, rather than the more up-market ones.
If you're looking to spend less on nights out, the simple answer would be to simply go out less often. However, it's not always that easy, so there are ways of minimising the cost of your nights out, such as buying alcohol to drink before you head out, rather than splashing out all night on expensive drinks at bars and clubs - just remember the importance of drinking responsibly and know your limit!
Preparing for our financial future is a must – regardless of our age – and the sooner we start, the better off we'll be in the long run.
If we simply cut back on some social costs and make some more cost-effective lifestyle choices, we could enjoy a far more enjoyable and comfortable retirement. If you do make these changes and begin paying into your pension now, sooner rather than later, your future self will undoubtedly thank you for it!
Useful budgeting articles:
---