9 Reasons Why You Need to Make a Will
---
---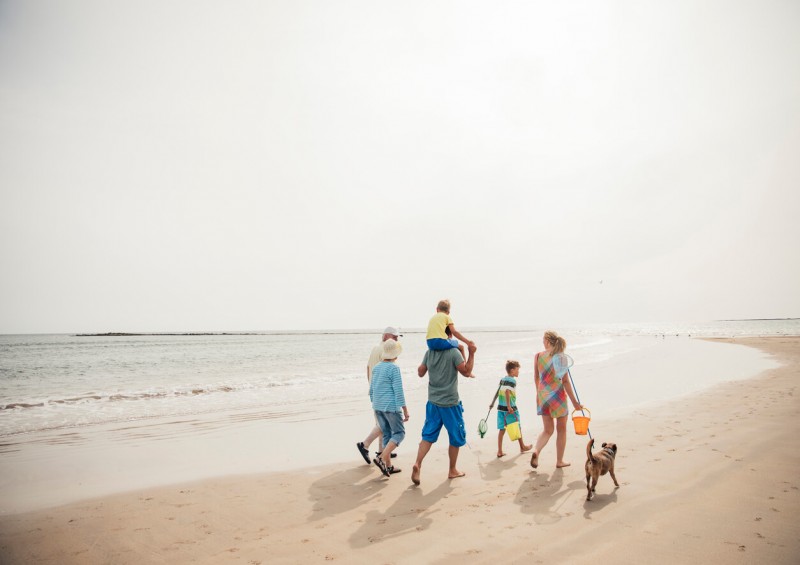 Do I need a will?
Yes!
It doesn't matter how old you are, or whether you have children, you need a will.
Without a will, the rules of intestacy govern what happens to your belongings, and you can be sure that intestacy rules don't match your own idea of what that should be.
It's not just your belongings though – have you thought about what happens to your young children if you should die? What about if you have an accident and both their parents die at the same time? Have you considered your pets? Your funeral requirements?
And if you are yet to start a family or believe that no one would care for any of it, think again. There'll be a memento of you that a loved one would cherish forever or something that would only feel right in one place.
For complete peace of mind, make your will today.
Here are 9 advantages of having a will.
1 – Protect your children and your loved ones
This cannot be said enough. Without a will dictating how you want your children to be looked after and with whom, they may end up in a situation you'd never have wanted them to be in and cope with.
If you die intestate (without a will), your child/children should be safe only if you are married and both parents are on the birth certificates - but what happens if you both tragically go?
If you have young children, you need a will, and if you don't have one, make it your priority to get one today.
2 – Protect your pets
Your connection to your cat might not be the same as the one you have to a child, but the level of responsibility is still there. Think about your pets and what happens to them when you are no longer there to look after them and then make sure a good plan is put forward when writing a will.
3 – Save on inheritance tax
It's very money-oriented, but some of this process is. A good solicitor helping you with your will is going to help you cut right back on the amount of inheritance tax your heirs will have to pay.
4 – The right thing for the right person
Do you want that special brooch to go to your niece because she loved playing with it as a child? Or that painting to go to your brother who used to stare at it for hours? Your piano to be with your second grand-daughter because she always liked to try her best when she came to stay?
Get it all written down.
Without a will, there will be arguments and they can lead to family feuds. You have it in your power to stop them and to make sure you are remembered fondly by those left behind.
For peace of mind, make your will today!
5 – Fair division of money
There is only one way to make sure that the right assets are liquidated, that the right shares are divided correctly, that your children and grandchildren get what you want, as well as the nice lady down the road who has helped care for you for the last decade.
Make a will.
6 – Your wishes for your body
Gone are the days when everyone just accepted being (and wanted to be) buried in the local churchyard. If you want your body to be handed over to medical science, then you need to make that explicitly clear. If you want your ashes to be scattered over the Atlantic, then you need to make sure that happens. And if you do want to be laid to rest by the shadow of the church where you have been worshipping since you were three, then that needs to be known too.
It is the last thing you will do with the body you spent your life in, don't leave it to someone else to make a decision.
7 – Your funeral arrangements
You could have a very specific idea of what a funeral means to you. Write it all down, from the flowers to the music and even the dress code. Say who you'd like to speak and who you'd rather didn't come. Tell people and they can make it happen.
Plus, don't forget that funerals can be expensive. If you are able, then leaving a portion of your money aside to deal with the costs will help keep your family members debt-free.
Having whole-of-life insurance cover in place can also help your family and loved ones cover expensive funeral costs.
8 – Choose your executors
It may seem small but choosing a good executor of your will can be another thing that keeps arguments at bay. Find someone you trust and relax for the rest of your life, knowing that it's all in order.
9 – Show them that you cared
Dying without a will can leave your loved ones feeling bereft. For some, it's a sudden loss of financial security, for others it's a feeling that you weren't thinking of them and their needs.
By making a will to protect your family financially, you also protect them emotionally and give them space to grieve without worrying about other uncertainties.
How do I start making a will?
There are many ways to make a will, though if you want it to be airtight, it's best to go to a specialist solicitor. They will be able to do more than simply sign-off the document, but can help you on maximising tax benefits, give advice regarding your control on how your assets will be shared and help you make the will clear to avoid a long probate process for your heirs.
If you cannot afford to go to a solicitor immediately then take the time to do it yourself – you can even download a template or get a paper copy from the post office.
What should I do once I've made my will?
Relax and live the rest of your life content that your wishes will be followed when you die.
In addition, of course, you may want to tell a few people about your will, where it is and how they can access it should the worst happen. Taking your will and locking it in an old filing cabinet in the shed could simply mean it is never found and though you took the time writing it and making sure it was perfect, it will never see the light of day.
How can Compare UK Quotes help?
At Compare UK Quotes we have an extensive collection of articles regarding will planning, life insurance and personal finance that can help you get a full understanding of the subjects, as well as give you a little advice. Take a browse through our guides today and hopefully you'll find exactly what you are looking for!
Useful guides:
---