Will-Writing Rules Could Change Due to the Covid-19 Crisis
---
---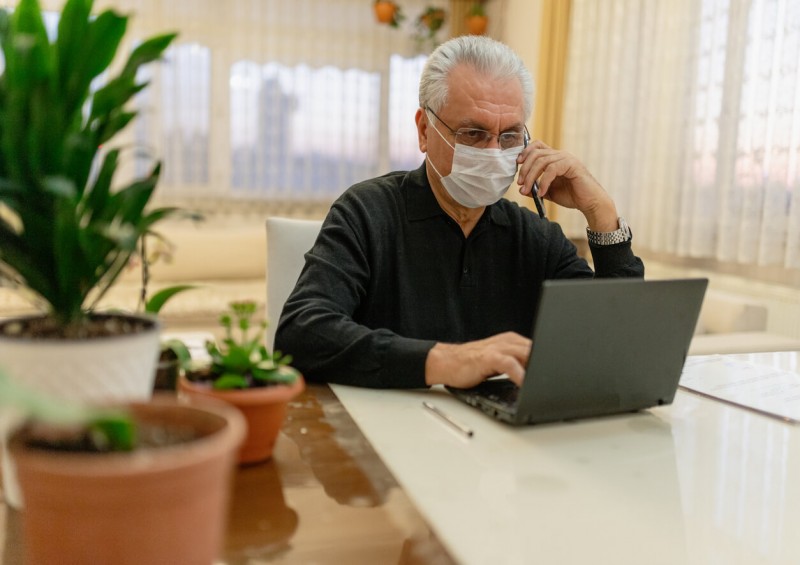 Amid the Coronavirus (Covid-19) outbreak, which has altered the every-day lives of all people in the UK, the Ministry of Justice (MoJ) is considering temporarily relaxing the will-writing rules that require two witnesses to be present for a will to be valid.
While there has been a surge in the number of people looking to write a will, the logistics of having witnesses present to make it legally binding has become particularly awkward during this time of strict self-isolation.
Relaxing the two-witness rule for wills
In order for a will to be legally valid in the UK, it must be signed by the testator (the person who has written the will) and this signature must be observed by two witnesses who must also sign the will. These witnesses must be independent and family members are not permitted.
As you're unlikely to be on lockdown with anyone outside of your family, the current social distancing restrictions in place make it very difficult (if not impossible) to adhere to these rules.
The MoJ is now evaluating these will-writing laws and looking at the possibility of temporarily relaxing them, so that people can still make preparations for their passing during this unprecedented time.
Read more: Who Inherits the Estate if You Die Without a Valid Will
The temporary will writing rules that could be brought in
No rule changes have been confirmed as of yet, but news reports suggest that the Ministry of Justice is considering the prospect of:
Reducing the amount of witnesses required
Accepting 'video witnessing' and other solutions
The MoJ has reiterated that any temporary change to the rules must protect vulnerable people against the risk of fraud in the same way that the current measures do, which is why any law amendments must be carefully considered before being implemented.
Read more: The Benefits of Writing a Will
What has been said?
A Ministry of Justice spokesperson recently commented on the matter, stating that this is a "delicate area of law and we must continue to protect the elderly and vulnerable people against fraud".
The spokesperson said that, while no changes are currently being made, the MoJ will "consider all options and keep this under review during the Covid-19 pandemic".
An organisation which represents professional will writers, the Society of Trust and Estate Practitioners (Step), has stated that it has been in conversation with the Ministry of Justice to review the rules during this crisis.
Emily Deane, a technical counsel at Step, said: "The Covid-19 pandemic is leading to a large rise in the number of people making or updating their wills… We are hopeful that the Ministry of Justice will implement temporary legislative measures to facilitate will writing at this time, while remaining mindful of the potential scope for abuse in these situations".
Online wills are now more important than ever
As Step's Emily Deane mentioned, there has been a spike in demand for wills during the Covid-19 pandemic, including online wills in particular.
Online wills are more convenient now than ever, as they can be done from the comfort of your own home, without having to attend numerous face-to-face meetings with solicitors.
You do, however, still need to make sure that you get two people (not family members) to witness you signing it and that they also sign the will, all while keeping two metres apart. Otherwise, it may not be legally valid and may therefore be void in the event of your death.
Writing a will online with a will-writing service offers many benefits, including:
It is a time-efficient and straightforward process
You can write your will online via any device
It is usually much cheaper than using a solicitor
Some providers will offer fixed prices and rates
At Compare UK Quotes, we recommend that you do not write a will by using a DIY will kit, as these do not offer the legal and professional support provided by that of a will-writing service or solicitor.
Find out the best place to make a will online in our full guide to wills.
Bear in mind that the current situation is ever-changing and daily Coronavirus updates mean that circumstances could change from day-to-day.
In order to get the most up-to-date information on whether any new temporary will-writing rule changes have been made, be sure to check the Ministry of Justice website. We will, however, continue to bring you the latest Covid-19 news that might affect you right here at Compare UK Quotes.
You can read more about estate planning and preparing your will within our Wills and Probate section, including:
---