Short term let insurance
---
---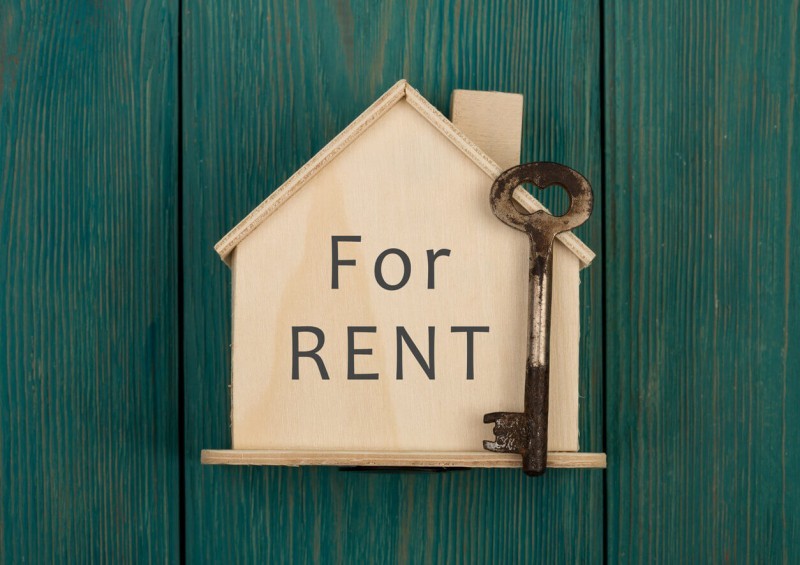 In the last few years, short term holiday lets through platforms such as Airbnb have absolutely skyrocketed and according to data between December 2018 and December 2019, UK holiday listings on Airbnb increased to a whopping 225,000, with more than 8 million guests staying at Airbnb rentals in the UK.
If you're thinking of letting out your property on a short term basis, read our guide below about the types of insurance you'll need to ensure that you and your guests are fully covered and protected.
Short term let insurance for Airbnb UK
When you rent out your property as a short term holiday let, by using platforms such as Airbnb, for example, it's important to ensure that you have the right level of holiday cottage cover in place.
When you take out a short term let insurance policy, you should try and ensure that it includes the following:
Public liability insurance for holiday let - this offers protection if guests are injured while staying in your holiday home and decide to take legal action against you.
Employer's liability insurance - if you hire another person to help with running your holiday let, such as a cleaner or gardener, you should ensure that you have employer's liability cover so that you're protected if they're injured while working for you.
Accidental damage - if your guests accidentally cause any damage to your property while staying there or lose the keys to your holiday let, for example, this will offer protection against any associated costs.
Loss of rental income - if you have to temporarily pause letting out your home to guests due to flood, fire or storm damage, this will cover you for any loss of income that you would have otherwise received.
Landlord insurance - this isn't always a requirement, but some mortgage providers may insist that you take out landlord insurance if you rent out your property to paying guests or longer-term tenants.
What should I do before offering a short term property rental?
Before you decide to offer short term holiday rentals for your second property or home let property, you need to work out a few things to ensure that you have sufficient insurance for Airbnb.
You should first check with your mortgage provider (if you have a mortgage on the property) to see whether you're able to offer it as a short term let for guests.

You will then need to check with your current home insurance provider to see whether your policy offers cover for paying guests staying in your house. It's unlikely that you'll have holiday let insurance cover included with your standard home insurance policy, so you will likely have to take out a separate UK holiday let insurance policy or add Airbnb insurance to your current policy, if possible.

If you're going to be hosting guests at your holiday let, you will need to ensure that it's safe and secure, including testing smoke alarms and carbon dioxide alarms, as well as making sure the holiday let is clean and meets standard health and safety regulations.

Once you've done all the above and you've ensured that you have a proper guest house insurance policy in place, you can then work out how much you want to let the property out for.
What is host insurance?
It's important to know the differences between the types of insurance you can get for renting out short term let properties. Below, we've listed the key differences between host insurance and home insurance so you can see which one is better suited to you and your needs.
Host insurance is a specialist type of insurance policy that will cover you if you're a landlord who rents out your property to paying guests, usually on a short term basis.
You'll be covered for things like:
Claims made by guests who have been injured at your property.

Loss of property in the event of something major happening.

Accidental or intentional damage caused by guests.

Fire or water damage caused by guests.

Third-party property damage.
However, unlike with a home insurance policy, you won't be covered for things such as damage caused by a flood or storm damage such as fallen trees, for example.
If you rent out the property but it's sometimes left unoccupied for a while due to a lack of guests staying there, you should consider taking out a specific unoccupied home insurance policy, especially if it's left for more than 30 days.
If you're letting out your property on Airbnb, you may have seen that they offer their own host insurance policy. However, this only covers you for a basic level of property damage and doesn't include a comprehensive list of things that will be covered as a result of hosting guests at your home.
Therefore, it's a good idea to check whether you will need a proper host insurance policy or insurance for short term holiday lets so that you can be sure that you're covered in almost every eventuality when it comes to hosting guests at your holiday home.
What is home insurance?
While host insurance offers cover for you and your property if you're hosting paying guests, a standard home insurance policy won't usually cover you if you rent out your property for commercial or leisure use.
In fact, hosting paying guests at your home without the appropriate level of insurance could actually invalidate your home insurance policy, which means you won't be able to make a claim if anything goes wrong.
If you own a property, whether you rent it out on a short term basis to paying guests or not, you will still need a standard home insurance policy, and some mortgage providers will certainly insist on it when you apply for a mortgage. However, if you then decide to offer short term holiday lets at your property, you should consider taking out additional host insurance which will offer extra cover for when you have guests.
---